Verstappen relishing Ferrari fight, but admits he'll need luck to make podium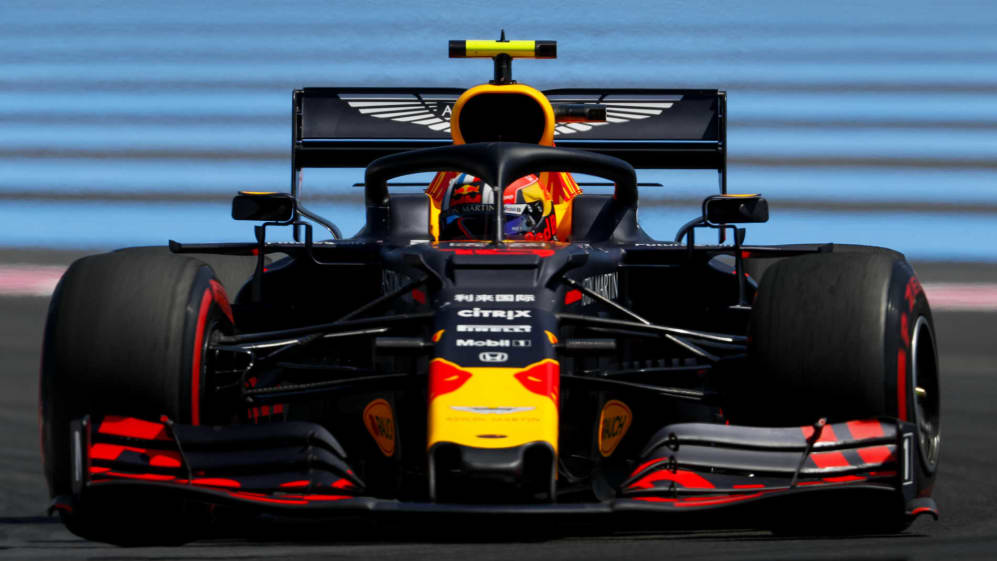 Red Bull knew Circuit Paul Ricard, with its long straights and fast corners, would be a challenge and so it transpired with Max Verstappen and Pierre Gasly struggling to get the car to their liking. But Verstappen, as he has so often done this season, delivered a supreme fourth in qualifying and reckons they can take the fight to Ferrari. A podium? Well he reckons that will require a bit of luck.
Verstappen and team mate Pierre Gasly, along with Toro Rosso's Daniil Kvyat, are running a new spec Honda engine this weekend, with the new unit expected to give them a little bit more power. However, they have still struggled to match the scintillating pace of Mercedes and hold on to the Ferraris.
In qualifying, the gap was1.090s between pole-sitter Lewis Hamilton and Verstappen in fourth. He also trailed third-placed Charles Leclerc in the Ferrari by four tenths of a second. The Dutchman, though, expects to be more competitive in race trim come Sunday.
"We had a good qualifying compared to practice," he said. "We somehow couldn't really find the right balance, and then qualifying was a lot better. Then in Q3, I think we could have been closer to Ferrari but we still maximised that P4 and it's a good starting position compared to where I was in Canada. We'll try to fight the Ferraris in the race.
"We need a bit of luck [for a podium], like we also had here last year [after Valtteri Bottas and Sebastian Vettel collided at Turn 1 to open up the field]. I think this is just not our track, with all the long straights. In the high speed, as they are so long, the tyres don't really hold on, you can't make a big difference. It'll be all about tyre management and a bit of luck to try and get the podium."
Verstappen pipped Lando Norris to fourth by just 0.009s but he isn't worried "too much" about the threat from McLaren in the race "because we are normally better in the race and they have a power mode in qualifying, quite a strong one, so it should be alright."
It wasn't such a strong day for the other Red Bull of Gasly, who will start tomorrow's race on the soft tyre from ninth, meaning he will likely be forced into an early stop.
"From P3 to Q1, we lost massive pace and it was a lot more difficult," he said. "We made a few changes after P3 which didn't go in the right direction. I think we had decent pace in P3, then qualifying, we thought it would be difficult to try with the medium, so we thought, okay, we'll do it with the soft, but for sure for the race, it's going to be a bit tricky in the first stint.
"Tomorrow, it's expected to be a really hot day, so it's not going to be easy with that soft set but we'll have to find a way to make it work. The first stint with this tyres is going to be a bit challenging."