Verstappen reveals he did 24hr sim race to make sure 'bruised' body is ready for Hungary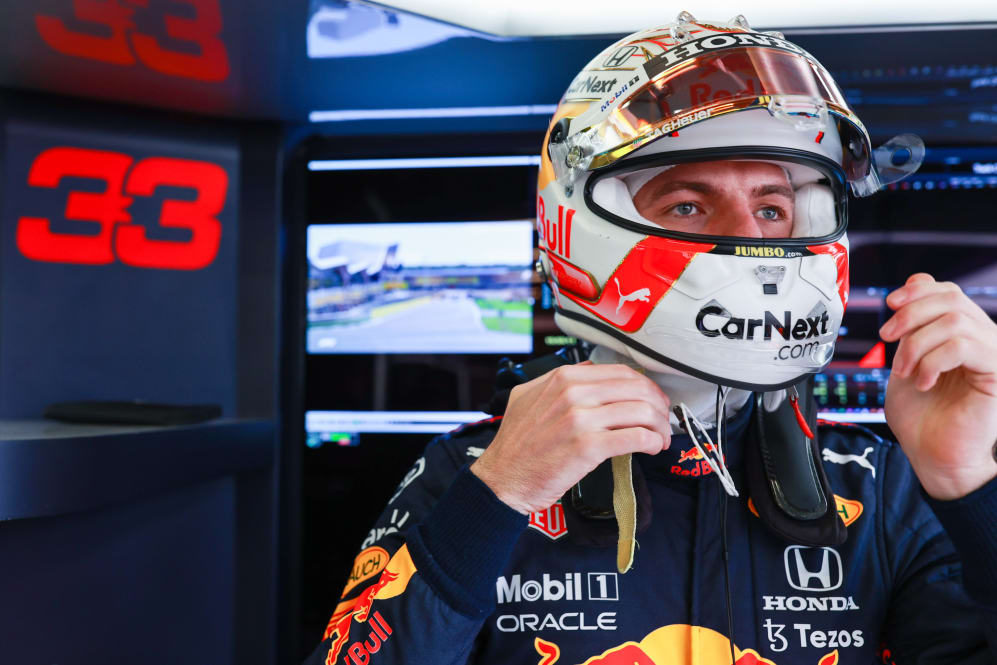 Max Verstappen has revealed he took part in a 24-hour Esports race to see how he would react to sitting in one position after his crash at the start of the British Grand Prix left his body "a little bruised" – and Red Bull's championship leader says he's "absolutely fine" for this weekend's Hungarian Grand Prix.
After making contact with Lewis Hamilton's Mercedes, Verstappen's impact into the barriers at Copse Corner measured 51G according to Team Principal Christian Horner and the Dutchman was taken to hospital immediately after his crash for routine check-ups, but was released at 2200 that same night. Ahead of the Hungarian GP, he took part in Sunday's iRacing Spa 24 Hours event, finishing fifth overall with his squad.
READ MORE: Red Bull lodge request for FIA to review Hamilton penalty following Silverstone clash with Verstappen
"I'm happy to get back on track in Hungary this weekend, especially after the last race result," he said on Tuesday. "I'm a little bruised of course but that's normal after such a big impact but I'm training and feeling good.
"I did a 24hr sim race this week and it was a good test to see how my body would react to spending time sat in one position and behind screens for a long time, I felt absolutely fine which makes me feel positive heading into the weekend. I'm definitely ready to go again!"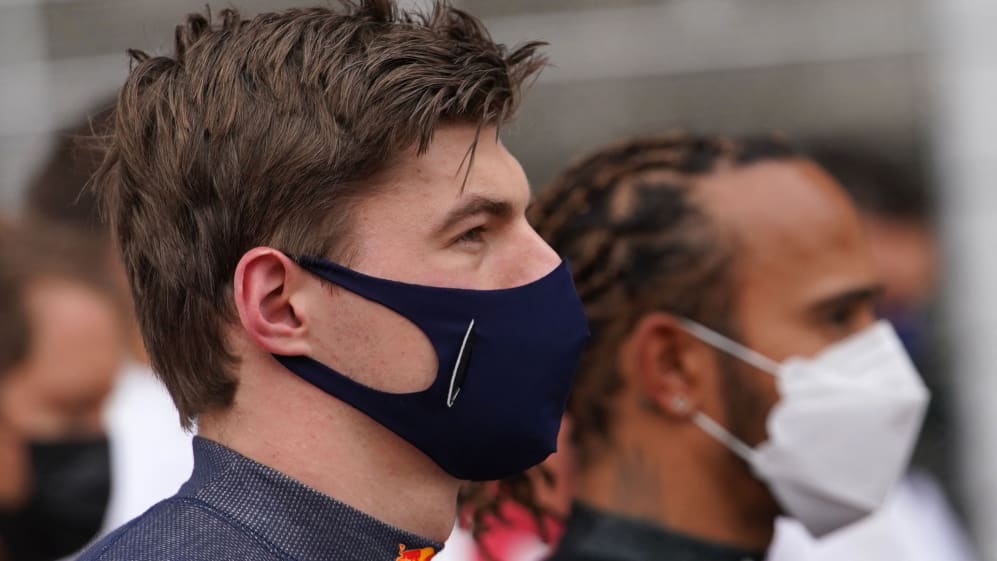 The Dutchman also distanced himself from the swell of ill-tempered comments on social media and the squabble between his boss Horner and Mercedes Team Principal Toto Wolff, with Red Bull having also lodged a 'petition for review' on Tuesday as they seek to challenge the perceived leniency of Lewis Hamilton's 10s time penalty at Silverstone.
He said: "I don't have much to say on all the media hype and to be honest I am not interested in getting involved in any of that.
"I know what happened at Silverstone as I was in the car and obviously I feel a certain way about how my race ended but now I'm just focusing on making sure we are the best we can be on track so we can stay ahead in the championship.
READ MORE: The Red Bull design details that will have Mercedes worried ahead of the Hungarian GP
"The team can take care of the official side of things and anything that needs looking into after the crash but my job is the same as always – to be the best I can and try to win on Sunday. I enjoy Hungary as a track and let's hope there is a little less action on the way to the grid as the mechanics worked some sort of miracle to get my car out for the race last year!" he concluded, referencing his crash at the Hungaroring last season, when his mechanics managed to fix his RB16 with just seconds to spare before the race start.
Verstappen sits eight points ahead of Hamilton and is eyeing up a first Hungarian Grand Prix victory, having finished second on his last two visits to the track.