Red Bull lodge request for FIA to review Hamilton penalty following Silverstone clash with Verstappen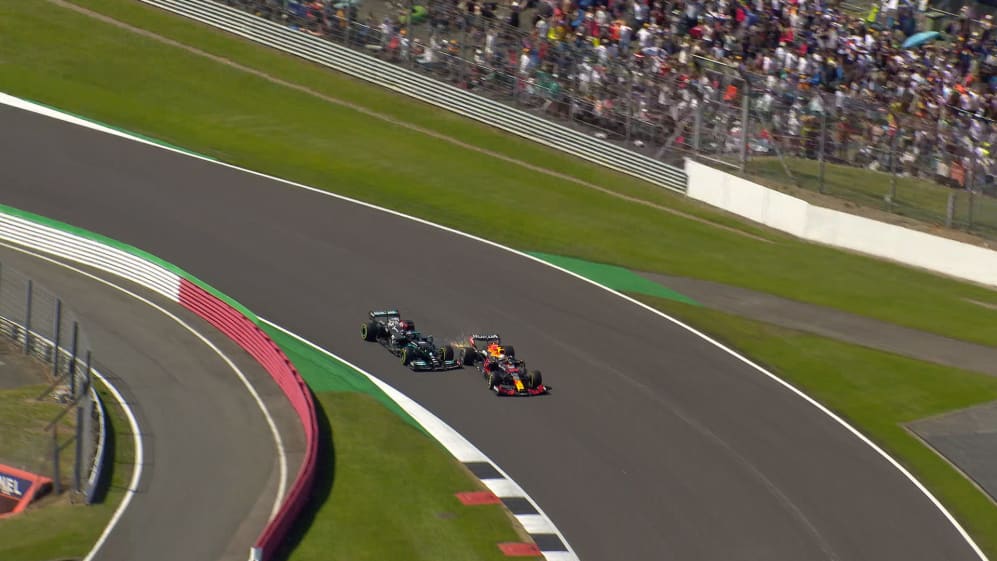 Red Bull have lodged a 'petition for review' with the FIA over the 10-second penalty Mercedes' Lewis Hamilton received for colliding with Max Verstappen at the British Grand Prix earlier this month.
The incident between the two title contenders at Silverstone, when Hamilton made contact with Verstappen at Copse corner on the opening lap as they vied for the lead, with Verstappen flying into the barriers at 180mph and Hamilton going on to clinch victory, remains a hot topic heading into this coming weekend's Hungarian Grand Prix.
Red Bull boss Christian Horner was furious in the immediate aftermath and maintained that seven-time world champion Hamilton was the "aggressor". He hinted that Red Bull may challenge the decision – and on Tuesday, the FIA revealed this was the case.
The governing body issued summons to both Red Bull and Mercedes to appear via video conference at 1600 CEST on Thursday of the Hungarian Grand Prix weekend. The document revealed Red Bull lodged their petition for review on Friday July 23 - the same day that Red Bull published Horner's first post-race thoughts on the matter.
READ MORE: Hamilton 'has met his match' in Verstappen, says Horner ahead of crucial Hungary showdown
The Team Manager from each squad, as well as up to two additional team representatives apiece, must attend the meeting with the stewards.
The FIA's International Sporting Code permits a right to review if "a significant and relevant new element is discovered which was unavailable to the parties seeking the review at the time of the decision concerned".
If Red Bull do not meet that criteria - and it is unknown at this time what they intend to present - the request will be rejected. Should the stewards feel it meets the criteria, the investigation will be reopened.
Alfa Romeo were the last team to exercise their right to review, with the stewards deeming them having evidence sufficient to reopen the investigation into Kimi Raikkonen's 30-second time penalty at Imola – however, ultimately the penalty remained in place.