Verstappen revelling in senior driver responsibility, says Horner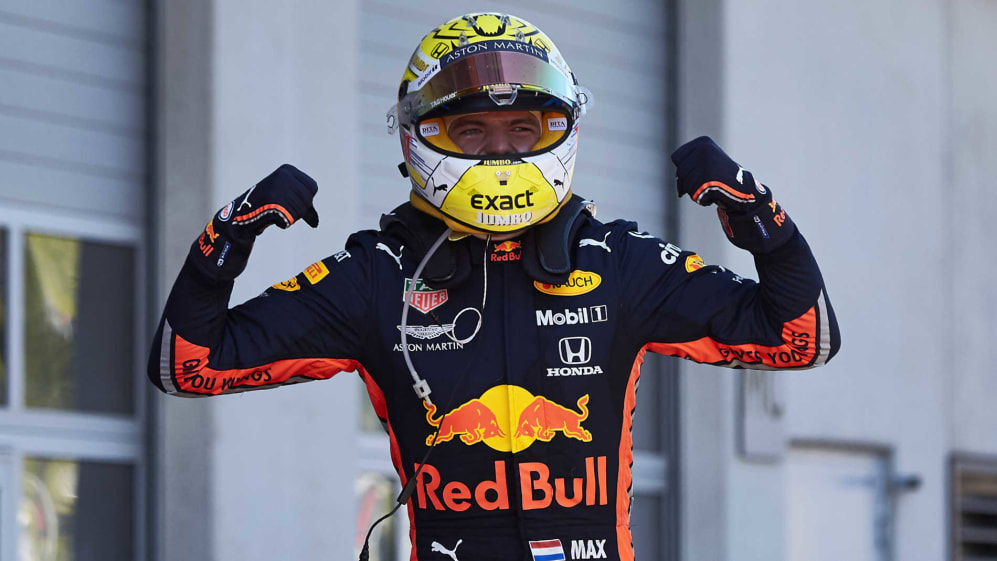 That Max Verstappen is third in the drivers' championship, ahead of both Ferrari's Sebastian Vettel and Charles Leclerc, is a small example of why the Dutchman is having a stellar 2019 season so far. And Red Bull boss Christian Horner reckons that Verstappen's assumption of the senior driver role, following Daniel Ricciardo's departure, has made him a "really rounded" driver…
His victory in Austria was Verstappen's sixth F1 win – and arguably his best. More impressively, though, it was the continuation of a supreme run of results since he crashed in last year's Monaco Grand Prix. In that 24-race run, he has scored three wins, 10 additional podiums and nine other top-five finishes (22 in total) - an extraordinary feat.
This year's results are even more remarkable when you considering Red Bull have a new engine in the back, in the shape of a Honda, arguably the fourth-best of the grid's four power units – and they've already won a race, at the ninth attempt, courtesy of Verstappen. Horner reckons since Ricciardo left for Renault, Verstappen has hit another gear.
"Daniel is such a big character, with a big sense of humour," Horner told reporters in London ahead of this weekend's British Grand Prix. "And Max always outside of the car came a little bit within Daniel's shadow and was the jokey younger brother.
"Since Daniel has left, Max has assumed the role of the senior driver within the team and the responsibility that goes with that. There's a different level of maturity, of direction and sense of purpose with him. That has really rounded the package with him."
Verstappen's victory in Austria was the 25th podium of his F1 career. It's some way off Michael Schumacher's record of 155 – but when you consider who has had the most podiums in F1 aged 21 or under, Verstappen leads the way comfortably. His nearest challenger is Charles Leclerc – on four. Sebastian Vettel and Fernando Alonso had three, while Daniil Kvyat had two and seven other drivers achieved one. It's an extraordinary performance.
"As the driver in the form of his life, arguably over the past 12 months, he's been the best driver in the world," added Horner. "How do I substantiate that? He's not in the best car. But when you look at the results he's got out of that car since Montreal last year, some of the performances he's put in, he's made virtually zero mistakes in that period.
"It's only natural that there's always the next generation coming. Lewis [Hamilton] has got the benefit of experience, he's still extremely quick, he's in the best car, in a very well-oiled machine.
"Max is very much the coming man. Wouldn't it be fantastic for the sport to see those guys go head-to-head?
"Max is a big asset for us and we've got to deliver him a car that he can compete for the world championship with."
Verstappen is currently third in the drivers' standings on 126 points, three clear of Vettel and 40 adrift of second-placed Valtteri Bottas.