Verstappen says Dutch GP win was 'extra rewarding' after overcoming Safety Car drama and Mercedes threat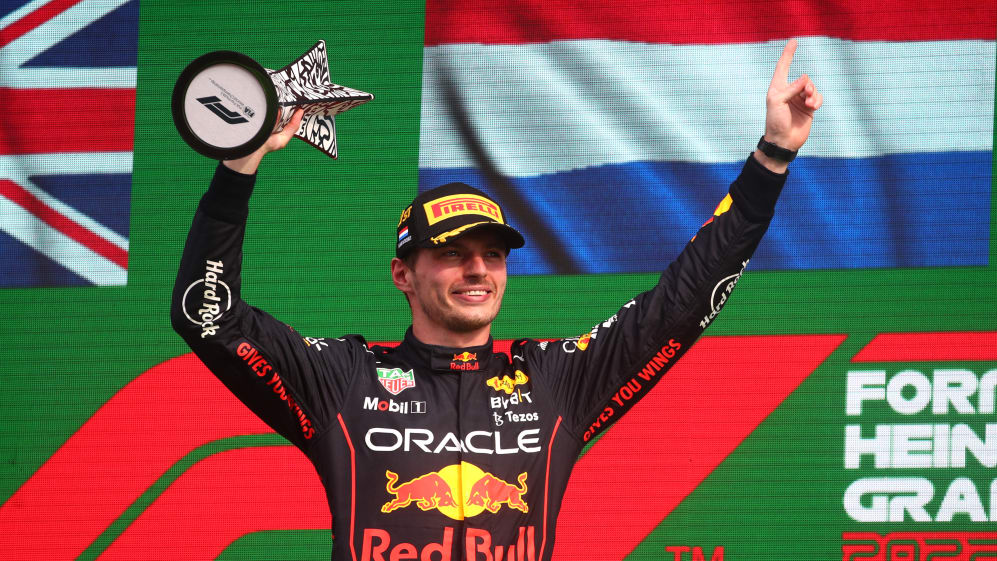 Max Verstappen said that his victory in the 2022 Dutch Grand Prix was made sweeter given the multitude of challenges he had to overcome on the way to his fourth-straight win.
The Driver of the Day took pole position by just 0.021s over Charles Leclerc but had to contend with Mercedes, who threatened with their superior pace on hard compounds. The Silver Arrows were blunted by a Virtual Safety Car, before Lewis Hamilton lost the lead to Verstappen on the late Safety Car restart – the Mercedes driver ending the race on a set of mediums while Verstappen opted to switch to soft compounds.
"Yes, it was not a straightforward race, so I think it's extra rewarding to win the race," said the Dutchman. "We couldn't really do our preferred strategy to the end. That made it a little bit more difficult for us up until the last Safety Car, because I think we were just a bit more competitive on the softer compounds. But then of course with that late Safety Car we could switch back to the preferred tyre, the soft one, and could get back into the lead.
READ MORE: Verstappen wins dramatic Dutch GP as Russell and Leclerc complete podium after late Safety Car
"It was just difficult," he continued. "I think I gave my opinions about what I wanted with tyres, like I said 'don't use the hard tyre', but we had to. Because the VSC, it came out a bit unfortunate, then we went out and we were clearly lacking a bit of pace on that hard compound compared to the Mercedes on the medium.
"The Safety Car came out and then there's no way you can stay out on the hard tyre. We had to box, I didn't request it – you have to trust your team as well to make the right calls and they did…"
READ MORE: Sainz calls his Dutch GP a 'mess' after pit stop trouble and penalty drop him to P8
Asked if he was surprised by Mercedes' pace, as Hamilton began to bite into Verstappen's lead on hard tyres, the race winner replied: "I was just surprised they were that quick on the harder compounds. I have to say, these tyres are very stiff, the C1s and C2s, and they just didn't seem to switch on for us as good as they did for them. That made it a little more complicated for us today.
"But once we were able to switch back to the softs, we could counter it. I expected, probably, them to be a little bit slower and Ferrari to be a little bit faster."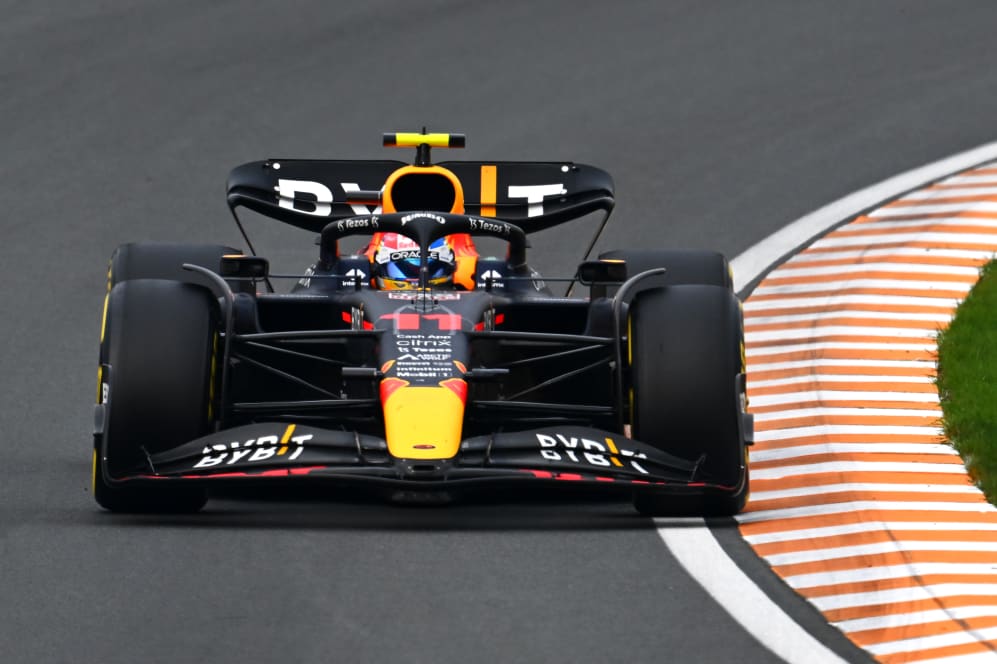 Sergio Perez finished sixth but was promoted to fifth after Carlos Sainz took a five-second penalty. The Mexican, who also finished the race on medium tyres, expressed his surprise that Mercedes were able to find pace on the hard tyres as Hamilton ended up fourth and George Russell second.
"I think the Mercedes were a step faster than us today. Very surprised that they managed to do the one-stop. They seemed to be really good on their tyres," said Perez. "At the restart, I think being on the medium [tyre] did hurt us a bit on the restart because it was really difficult to get temperature there. Unfortunately, that was the case.
"It was a tricky, tricky day. Tricky afternoon all in all. But we managed to minimise the damage, we saved some points and on to Monza."
Verstappen holds a 109-point lead over Charles Leclerc and Perez going into the 2022 Italian Grand Prix, with Red Bull 135 points ahead of Ferrari in the constructors' championship.