Verstappen says 'great winter' from Honda key to dominant Bahrain GP pole
Max Verstappen converted the hype surrounding Red Bull this season into a dominant pole position for the season opening Bahrain Grand Prix, beating the Mercedes of Lewis Hamilton by a full 0.388s. And the Dutchman was quick to credit the work done over the winter by Honda – in their final season in the sport before bowing out – for the fourth pole position of his career.
Having led every practice session of the weekend in the Red Bull RB16B heading into qualifying, Verstappen's dominant position looked in some doubt when he took provisional pole in Q3 from Hamilton by a mere 0.023s after the first runs – with question marks over whether an off-track excursion in Q1 had damaged the Dutchman's floor and affected his car's performance.
Qualifying report: Verstappen takes pole for 2021 season opener after outpacing Mercedes in Bahrain
But a stellar final effort in the session saw Verstappen lap the Bahrain International Circuit in 1m 28.997s, duly claiming his first ever front row start at the venue in the process, as Red Bull's strong beginning to the season continued.
"A great start for us," said Verstappen after securing the first ever consecutive pole position of his career. "There are no guarantees for the future – but of course very happy so far with the whole weekend.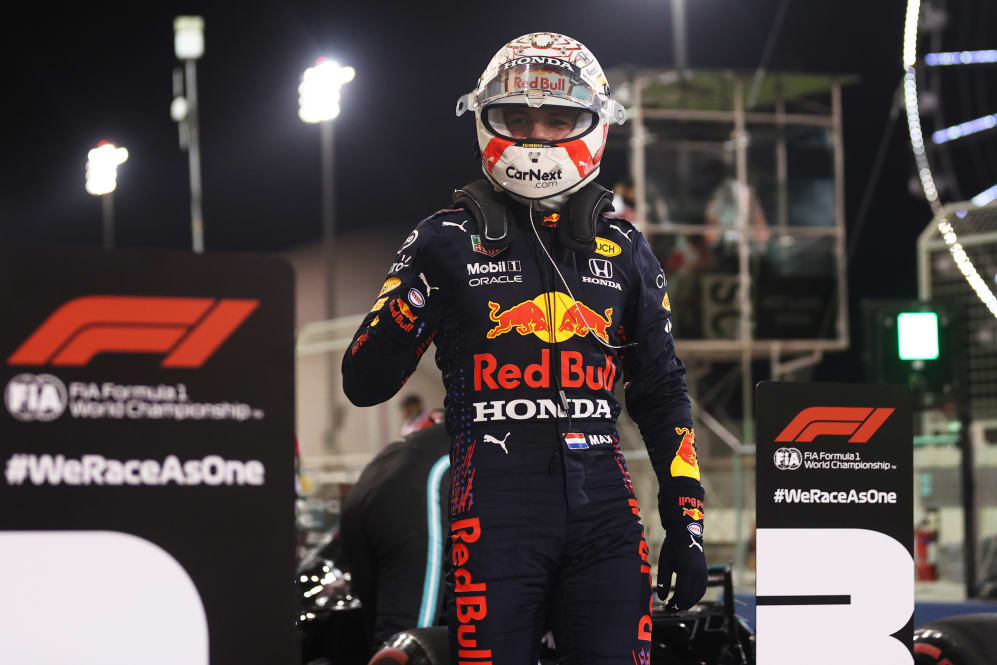 "My first [Q3] lap wasn't amazing but then I think the second one was a good lap, and of course very happy to be on pole position. I think it just shows that the guys, after the end of last year, just kept pushing really hard, and also now, the adjustments that have been made to the car, they have done a great job, so really happy for the whole team.
AS IT HAPPENED: Follow all the action from qualifying for the Bahrain Grand Prix
"[A strong start to the season] is what you always aim for and of course the last few years, it hasn't really materialised," added Verstappen. "But in a way the regulations haven't really changed a lot, and I think we knew what our weaknesses were last year, and it seems like we addressed them so far at the beginning of the year. And of course very happy with that."
While Red Bull enjoyed an impressive pre-season test and build up to the 2021 season, a large part of that was down to Honda, who in their final year in the sport before handing over the IP of their power unit to Red Bull themselves, fast-tracked their intended 2022 unit to be ready in time for this season.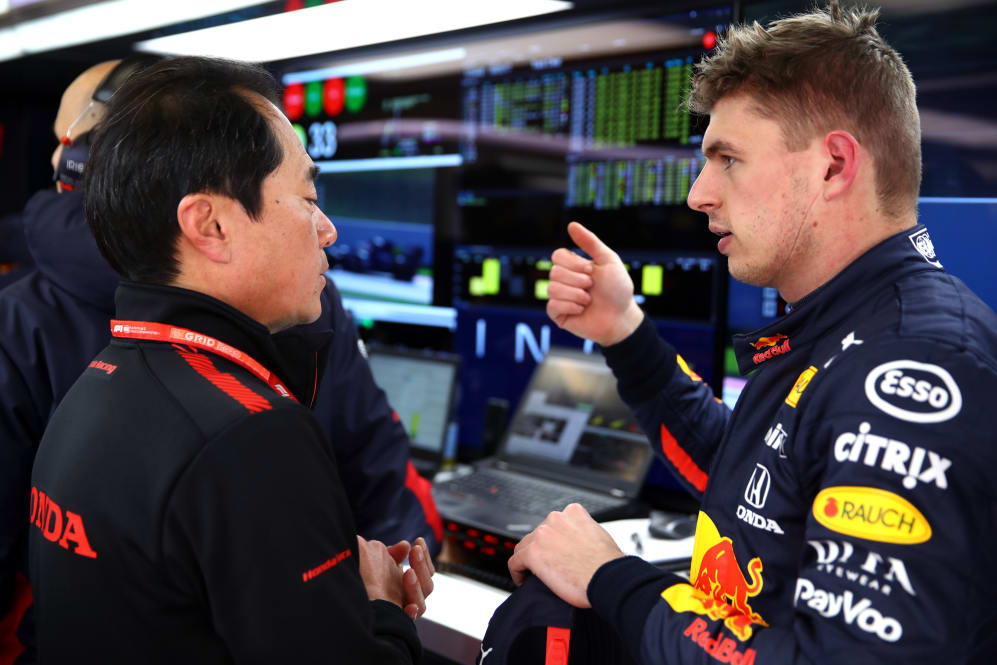 And Verstappen credited a "great winter" from the Japanese manufacturer for his pole position.
"A big credit to them for the result today – they had a great winter," said Verstappen. "I think the turnaround has been very good and their understanding of the engine I think is impressive, and it's really enjoyable to work with them as well. They're really passionate and emotional which I like… They are just flat-out all the time. They want to win, and you can really see that."
WATCH: Sergio Perez angry with Q2 knockout
Speaking after qualifying, Hamilton said that he believed Verstappen's Red Bull RB16B had a two-tenths advantage over the Mercedes W12 on long run pace – a claim backed up by our data analysis from Friday running – which bodes well for the Dutchman's chances in the race.
However, a significant cloud on Red Bull's horizon was the failure of new recruit Sergio Perez to make it out of Q2 in qualifying, Perez set to start P11 – and leaving Verstappen, as he was for the majority of 2020, to fight solo with the Mercedes of Hamilton and Valtteri Bottas starting just behind him on the grid.