Verstappen says Hamilton's title fight experience won't make 'a big difference' as he shrugs off pressure in Saudi Arabia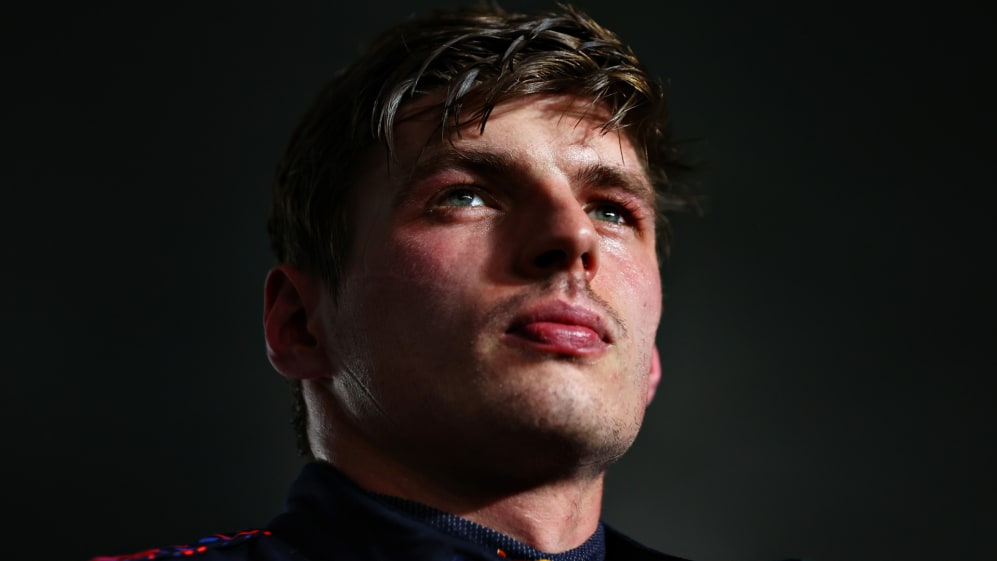 Max Verstappen finds himself in a Formula 1 title battle for the first time. But the Red Bull driver said in Saudi Arabia that he isn't fazed by rival Lewis Hamilton's superior experience – nor is he bothered by the pressure in Jeddah.
This weekend could see Verstappen clinch his first Formula 1 World Championship title – though that depends on a number of factors – with the Dutchman potentially on the verge of making history. Of course, he has the toughest of opponents in seven-time champion Hamilton, driving a Mercedes that is expected to be very competitive on this high-speed street circuit.
After Hamilton said on Thursday that he was 'more relaxed than ever', Verstappen was asked if the Briton has the advantage, given he has prior experience of being in such fraught title fights.
READ MORE: Hamilton relaxed ahead of Saudi Arabian GP as he says 2021 title win would be most significant of his career
"I think it's natural of course that when you are in this stage of your career you are better prepared than what you were in your first or second, when Lewis was fighting for his first title," said Verstappen.
"I think it's a natural progression and it's very normal. I also feel much better prepared and more experienced than when I first came into Formula 1. And no, I don't think that makes a big difference, because otherwise it would have shown already throughout the season…"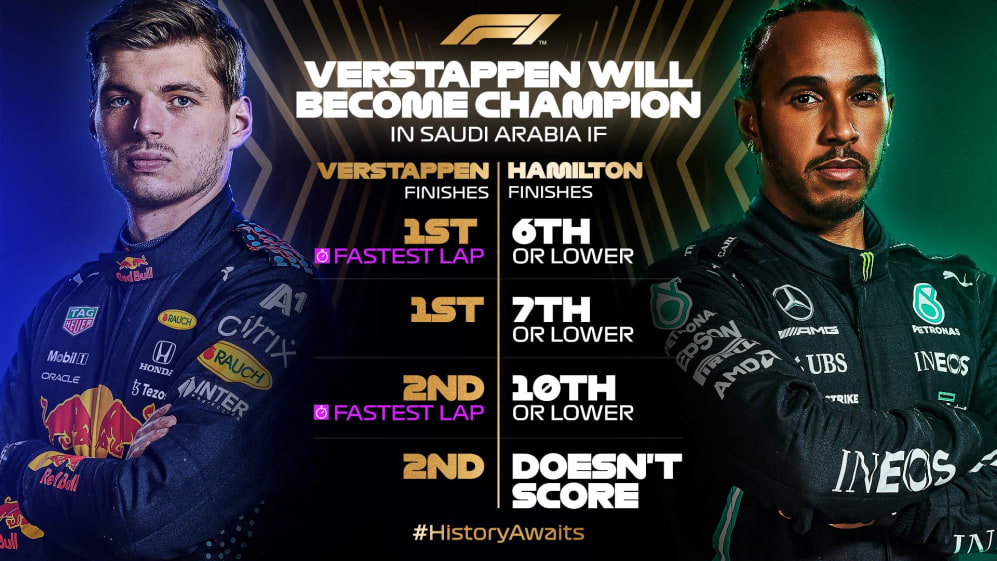 Moreover, Verstappen was asked if he had learned anything from Hamilton this season, after Fernando Alonso recently said on the Beyond the Grid podcast that he viewed former rival Michael Schumacher as a "teacher".
FORM GUIDE: Who's fancied to go well at the all-new Saudi Arabian Grand Prix?
"Fighting against Lewis in general has been good for the sport. It's a young guy against the established world champion, multiple world champion, and I think it's just very exciting. And for me at the end of the day it doesn't matter if you're fighting against someone who's my age or a world champion, you know both of them are great drivers," replied the Red Bull driver.
"Some might have had a bit more luck in general to be in a good car for a longer time but that doesn't take away that they're a great driver and yes, we always try to beat each other, of course. But I think so far it's been a really cool season."
With an eight-point lead over Hamilton, Verstappen reiterated that he isn't feeling the pressure ahead of the first-ever Grand Prix in Jeddah – even if this could prove a make-or-break weekend for the championship leader.
"It's just been of course a great year for us. We had a lot of good moments and it's more enjoyable. Last year was pretty boring for me, because basically all the time I was just in third… so there wasn't much happening for me. In a way it's not how you like to race but that sometimes happens when one team is of course very dominant, and that's why I think this year we turned it around well, we improved the car, and to be in this title fight to the end I think is very impressive from our side.
"And of course, I'll try to keep enjoying the last two races. It doesn't matter where we end up; we've had a really, really good season as a team," he concluded.