Verstappen says maiden Italian GP win continues an 'amazing year' as he edges closer to title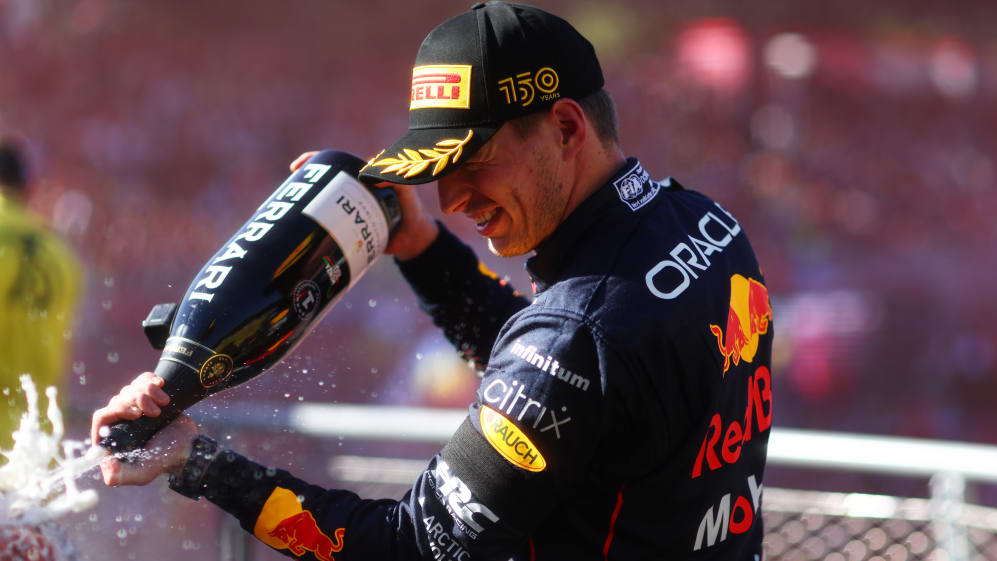 Max Verstappen was delighted with his fifth-straight win and first Italian Grand Prix victory as the Red Bull racer spoke about his title chances heading into Singapore.
The Dutchman led by more than 16 seconds before a Safety Car was deployed for Daniel Ricciardo's stationary McLaren, the 2022 Italian Grand Prix having ended under caution with Verstappen ahead of Ferrari's pole-sitter Charles Leclerc. Leaving Italy with a 116-point lead in the championship, Verstappen was thrilled with his winning run.
READ MORE: Verstappen takes his first-ever Italian Grand Prix win behind the Safety Car as Leclerc has to settle for P2
"Yeah, I mean, of course it's amazing what we're experiencing within the team," said Verstappen. "I think we're having an amazing year and it's important to enjoy it as well. We've had a lot of different challenges of different kinds of tracks and now the car seems to work at every single kind of track and we are extremely pleased."
On the race ending under Safety Car, Verstappen said he had not been "too worried" about the prospect of a one-lap shootout given that he, along with Leclerc, third-place finisher George Russell, and fourth-place finisher Carlos Sainz, had pitted for softs at the end.
"From what I understood, [Ricciardo's] car was stuck in gear and that's why it took so long," continued Verstappen. "When the car is parked there, there's no gap where you can push the car into… and that's why the crane had to come and that's why they ran out of time.
READ MORE: 100 years of Monza – We pick the most spectacular Italian Grands Prix from each decade of Formula 1
"It's very unfortunate and normally, everyone wants to finish under green flag, but yes, unfortunately we were just short of laps. But I had a new soft as well, so I was not too worried if it was a one-lap shootout."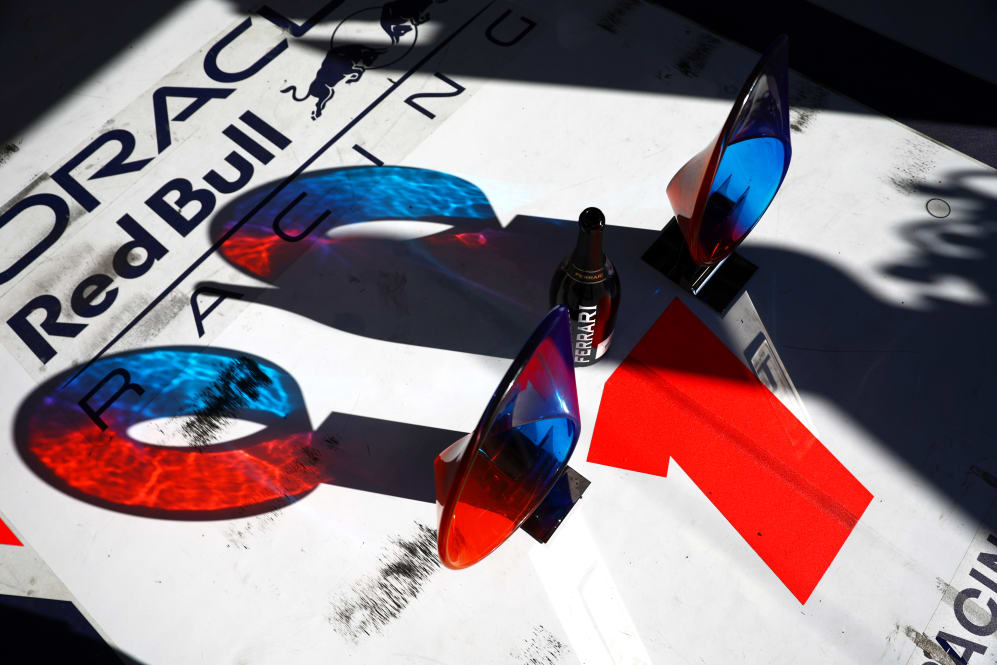 Looking ahead to the Singapore Grand Prix, Verstappen said he wasn't thinking about winning the title – even if it is mathematically possible for him to do so at Marina Bay.
"I need a bit of luck for that as well, and I don't think about it. I just want to go to Singapore and try to win that race as well, just have a good time. We are having a great season, so we should also really appreciate it and just enjoy the moment.
"We want to win more as a team, so we'll try that."
Team mate Sergio Perez recovered to finish P6 at Monza, giving Red Bull a 139-point lead in the constructors' championship ahead of the 2022 Singapore Grand Prix.