Verstappen says tense exchange with engineer 'fired him up' after claiming first ever back-to back poles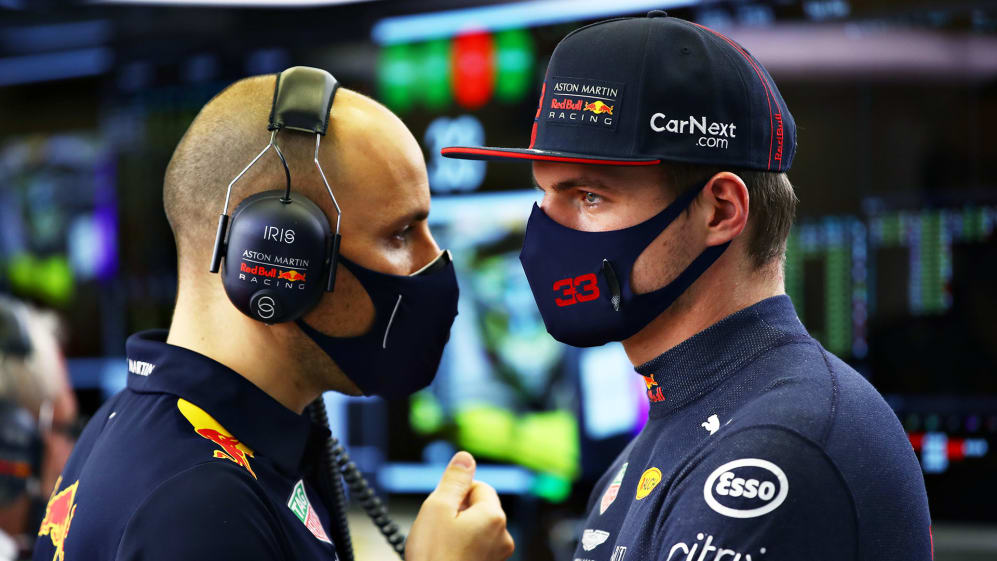 Max Verstappen claimed the first ever consecutive pole position of his career with a fantastic run in qualifying for the Styrian Grand Prix – with the Dutchman saying after the session that some friction with engineer GianPiero Lambiase had inspired him to take P1 at Red Bull's home track.
Verstappen set two laps in Q3 which would have been good enough for pole position. But ultimately it was his first flying lap in the session that saw him stop the clocks with a 1m 03.841s, giving him pole from Valtteri Bottas by 0.194s (although Bottas will be dropped to P5 on the grid after the penalty for his FP2 pit lane spin).
QUALIFYING: Verstappen fends off Mercedes duo to take Styrian GP pole on Red Bull home soil
And speaking after qualifying, Verstappen opened up about some discord between him and engineer Lambiase in Q2 that ultimately got his blood up for his storming Q3 runs, after Verstappen abandoned a sighter lap at the end of the second segment of qualifying.
"I think my engineer actually fired me up [for Q3]," said Verstappen. "He was upset that I didn't do the sighter lap on the soft [in Q2], so he came on the radio when I boxed and he said, 'I know you were held up into Turn 1, but you should have pushed for the lap to see how the tyres were.' I didn't answer, but I think secretly inside it did fire me up to push a bit harder on that first run in Q3!"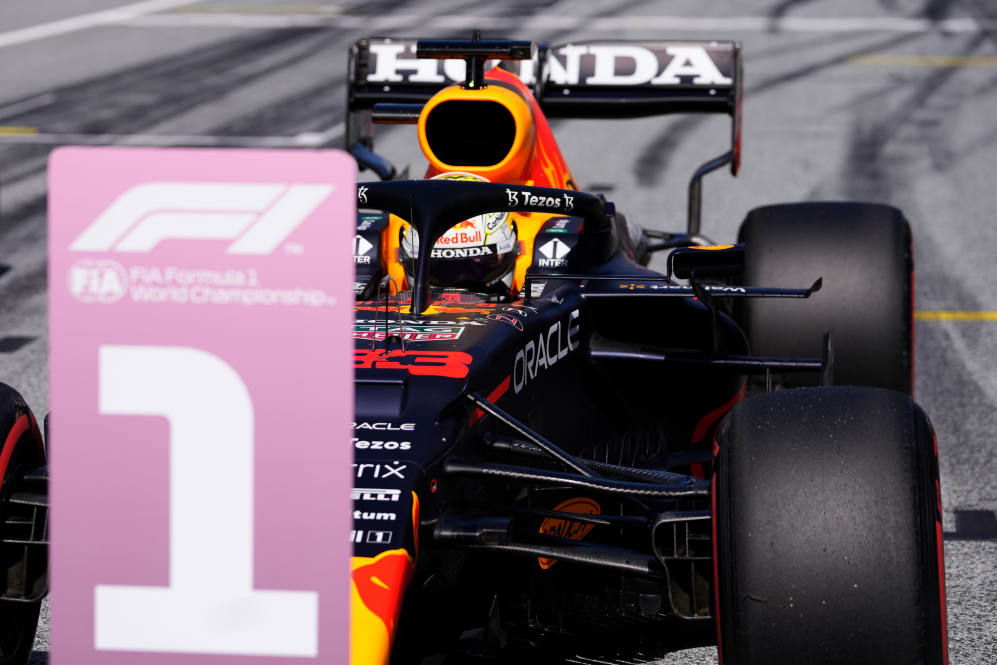 Push harder he did, with Verstappen following up his provisional pole lap in Q3 with a second flying lap of 1m 03.919s, which though slower, would still have sufficed for pole. And the Dutch driver couldn't hide his delight at taking Red Bull's first ever Red Bull Ring pole – as well as his own first ever back-to-back pole, and his team's first back-to-back since 2013.
"It's been a very good weekend," said Verstappen. "Again in qualifying, the car was really good to drive. It was not easy to deal with the traffic in the last few corners to get a clean run but I think that first lap in Q3 was good enough in the end. I had a good first sector and of course super-happy to be on pole here at home. It's always nice to see a Red Bull car first here.
HIGHLIGHTS: Watch all the action as Verstappen took pole for the Styrian Grand Prix
"I expect of course that tomorrow's going to be close," added Verstappen, who thanks to Bottas' penalty will start alongside title rival Lewis Hamilton. "But I think that's what everyone likes, so I'm looking forward to it.
"So far on the long runs, we've been really closely matched so we'll have to see over a full race distance how it's going to work out. But I expect it to be very close… It's never easy. I wish sometimes it was easy. But at the end that's good for racing. And I'm sure again tomorrow it will be very tight so hopefully again, it will be as interesting as in France."
Meanwhile, Verstappen went on to rubbish suggestions that Red Bull's boost in pace this year in qualifying was simply down to an improved Honda power unit, with Verstappen joking to the post-qualifying press conference: "I think next time I'm going to bring a printout of the rear wing difference we're running, and then I'm going to hand it over to every single journalist.
AS IT HAPPENED - Qualifying in Styria
"I get these questions [for] two or three weeks now that we're really quick on the straight, and yes we are, but look at our rear wing… For sure Honda did a great job compared to last year, but from our first engine to the engine we have in the car now, it's all about reliability improvements and no clear advantage on pure power. So I'm going to fire up my printer next time and I'm going to hand over a few shots..."
Verstappen, meanwhile, heads into the Styrian Grand Prix with a 12-point gap over Hamilton, with Red Bull 37 points clear of Mercedes in the constructors'.