Verstappen 'very happy' as Red Bull go faster and further than rivals on Day 1 of testing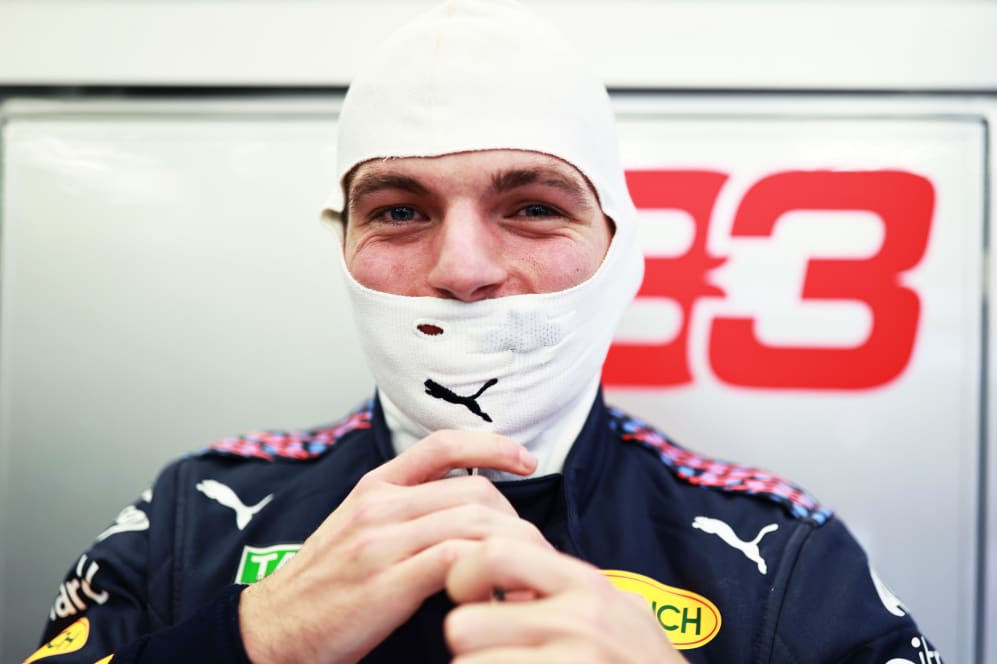 The driver that tops the timesheets in pre-season testing almost always tends to downplay lap times, and while Max Verstappen is no different he couldn't hide his pleasure at a strong first day for Red Bull.
The opening day of the only pre-season test in Bahrain saw Verstappen third quickest in the morning session before going fastest in the afternoon, as rivals Mercedes struggled with technical issues. More than that, however, Red Bull completed the most mileage of any team on Friday and Verstappen's main source of encouragement was the smooth running he enjoyed.
READ MORE: Verstappen tops Day 1 of pre-season testing as Mercedes struggle in sandstorm-hit Bahrain
"We had a very positive day," Verstappen said. "We could do a lot of laps, even though the track conditions were quite difficult - very warm, a lot of wind - and of course we know the degradation around here is quite high and it's not easy to do a lot of laps in a row. But very happy with today.
"I mean, we don't need to speak about pace or whatever, we just did our programme, the car felt nice to drive which I think is always very positive to start the test like that.
"It's very positive, that's of course what you always aim for and when you can complete a day like this we are all very pleased."
The temperatures on Friday were more representative of a race weekend compared to what is usually seen during pre-season testing in Barcelona, but teams were faced with the additional challenge of a sandstorm after lunch. Although it made grip levels tricky, Verstappen feels it actually looked worse on TV than it felt inside the cockpit.
"The heat initially just makes it all a bit more difficult in general, but I have to say I changed my visor and I think it's always looking a bit more tricky on the camera. When you're sitting in the car it's fine."
READ MORE: Wolff warns Mercedes can't afford any more 'stumbling blocks' after ruined first morning in Bahrain
Red Bull's head of race engineering Guillaume Rocquelin echoed Verstappen's comments, with the team more encouraged by the amount of trouble-free running they did rather than their fastest lap.
"In terms of objectives we're really pleased, as we had a target in terms of the number of laps we wanted to get through and a fairly busy run plan and we were able to stick to both," Rocquelin admitted.
"Lap time is not what it's about at this stage and I don't think Max will be getting too pumped up about being at the top of the timesheet on day one. What's more important is that we were able to follow the plan and do the laps.
"For Sergio tomorrow, the conditions should hopefully be a little better. It's not supposed to be quite as hazy, but the wind is likely to still be quite strong. The plan will be pretty much the same for Checo, so fingers crossed we're looking forward to another good day."