Vettel 'a bit sad' to have driven final Suzuka qualifying, after making Q3 for first time since Baku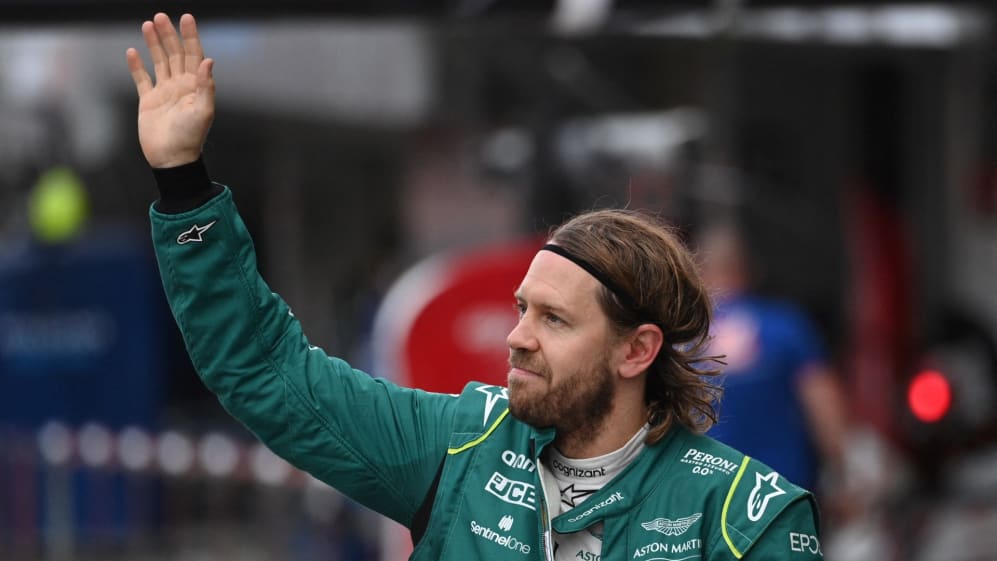 Sebastian Vettel has described his feelings after competing in his final qualifying session for the Japanese Grand Prix, which saw the five-time Suzuka pole-sitter claim P9 on the grid.
Aston Martin driver Vettel announced his retirement from Formula 1 at the end of the season ahead of the summer break, going on to drive at tracks that have played important parts in his illustrious career, including Monza – where he scored his first win in 2008 – and Singapore, where he won five times.
But after claiming his first Q3 appearance since Baku Vettel admitted that his strong final showing in Japan was bittersweet.
FACTS AND STATS: Vettel maintains incredible career-long top-10 Suzuka qualifying run
"Laps like this make me – not regret [my retirement], because I look forward to what's coming, but a bit sad about the fact that it's the last time," said Vettel.
"Saturday here is different to Sunday, because Sunday you have more fuel in the car, it's more managing, different discipline in a way. Saturday is when you're flying. We are far away from P1 but the feeling in the car is something special when the fuel is light and the tyre is fresh."
He continued: "It's the Saturday that here you're most alive in the car because you're faster. I will never go as fast tomorrow as I went today because you don't have new tyres and hardly any fuel in the car. It will be different.
"It's great around here in the race as well because you have so many laps and repeat, and finding the best balance between managing tyres and attacking, doing it for so many laps."
READ MORE: Verstappen beats Leclerc and Sainz to pole position in ultra-close Japanese GP qualifying
As for his race day prospects, with potentially inclement weather, Vettel was hoping that his final outing at Suzuka would be profitable, Aston Martin having opted to run a high downforce rear wing which could pay dividends in the wet.
"I think tomorrow will be crucial to look after tyres, but we might have rain as well so we'll see," said Vettel. "We also have quite a big rear wing on, so maybe it helps, but we'll see what happens.
"We have nothing to sort of lose – obviously it's tight in the constructors' and we want to score some points. On paper this is probably not the best track for us but we had a good day today so why not do it again tomorrow?"
READ MORE: Mercedes drivers say their 'weakness was truly exposed' in Suzuka qualifying after taking P6 and P8
Team mate Lance Stroll, meanwhile, failed to make it out of Q1, the Canadian set to start P19 and saying after qualifying: "Unfortunately, I locked up in the hairpin at Turn 11 and lost three-tenths, and that was the difference between us making it out of Q1 today. However, the car was good to drive, and it was great fun out there driving Suzuka in the dry once again.
"It's not ideal to be starting from 19th, but tomorrow is a new day and we will see what we can do in the race."