Vettel backs Pirelli tyre change decision despite Ferrari struggles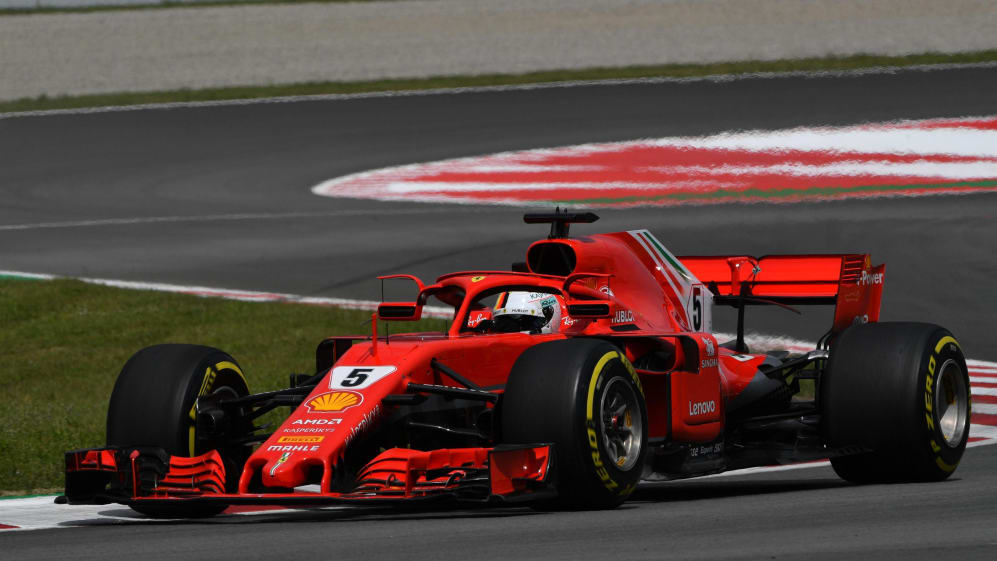 Pirelli's decision to make changes to their tyre compounds was one of the main talking points in Barcelona last weekend, but one of the drivers to suffer most - Ferrari's Sebastian Vettel - has backed the call as being the right one.
Pre-season testing led to concerns over blistering on circuits with high-speed corners, and the tyre manufacturer suggested a possible change to the tread depth as one way to negate such a problem. As a result, a new specification of tyre - featuring less tread depth but the same compounds and structures - was used for the first time at last weekend's Spanish Grand Prix.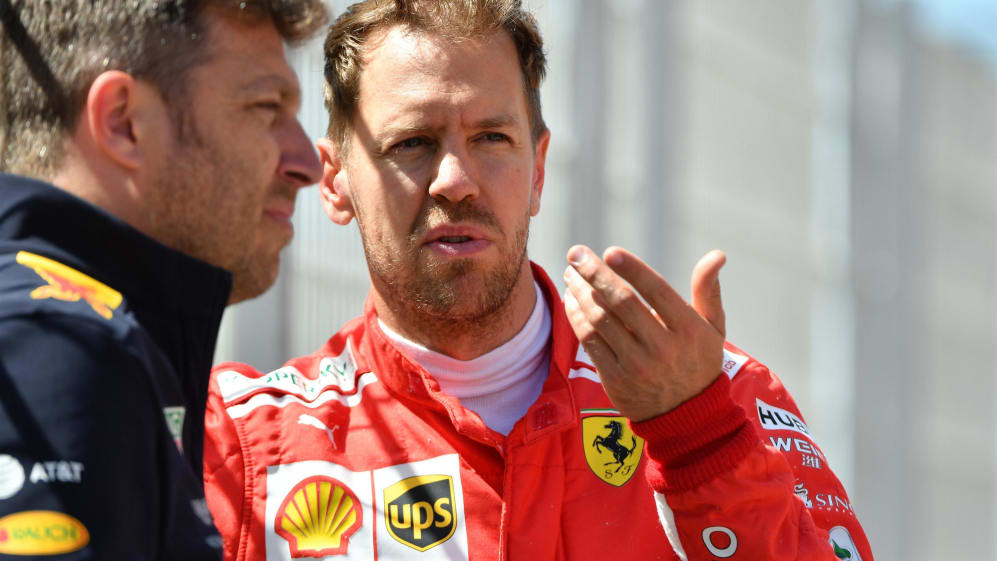 If we used normal tyres on Sunday, it would have probably been worse...
Mercedes appeared to get to grips with the new specification better than Ferrari as they secured a one-two finish while Vettel needed to two-stop and came home fourth. On Tuesday during testing, however, Vettel got to try the original specification on the same circuit which vindicated the decision after he suffered from blistering.
"I think it's pretty straightforward," Vettel said. "Obviously you don't get the chance to revisit these kind of decisions that are made but we did it today and the result is that if we used the normal tyres on Sunday, it would have probably been worse, so it was the correct call. And it was our fault for not having the same tyre wear or life as other people.
"It's good to have the test to be able to compare and I think we have some ideas. Now it's up to us to turn those ideas into reality.
"As I said it was good in terms of timing, coming from a poor weekend for us, we were not quick enough and we were struggling to make the tyres last – these things have a link – so it was good to have a possibility to revisit it and now it's up to us to take action."
While the hypersoft compound will be seen for the first time at a race next time out in Monaco, Vettel says Ferrari can only be concerned by their recent difficulties rather than specifically preparing for Monte Carlo.
"It's a different track, so for us the work was more global, to keep understanding the car, to be able to pinpoint the weaknesses of the car and make sure we take the right direction, we take the right steps that it needs when we go to tracks that are similar to this one to be competitive.
"Monaco is too different, you cannot compare. We go there, we know we have a strong car, so let's see what happens.
"Monaco is so different there is really not much point, to be honest, apart from the tyres. For us the main thing was to look back at the weekend and see what we could have done better."
Although not focused on Monaco, Vettel concedes the work will be beneficial at other venues where the new specification of tyre will be used later in the season.
"First we have to go to Canada, but it's also a different track. So more [useful work for] normal tracks, seeing what the car does. Tracks like here, Paul Ricard – even though I don't know which track we're using there, there are so many options – and Silverstone, the more conventional tracks."