Vettel bemoans 'messy' Singapore qualifying after 'struggling' to P3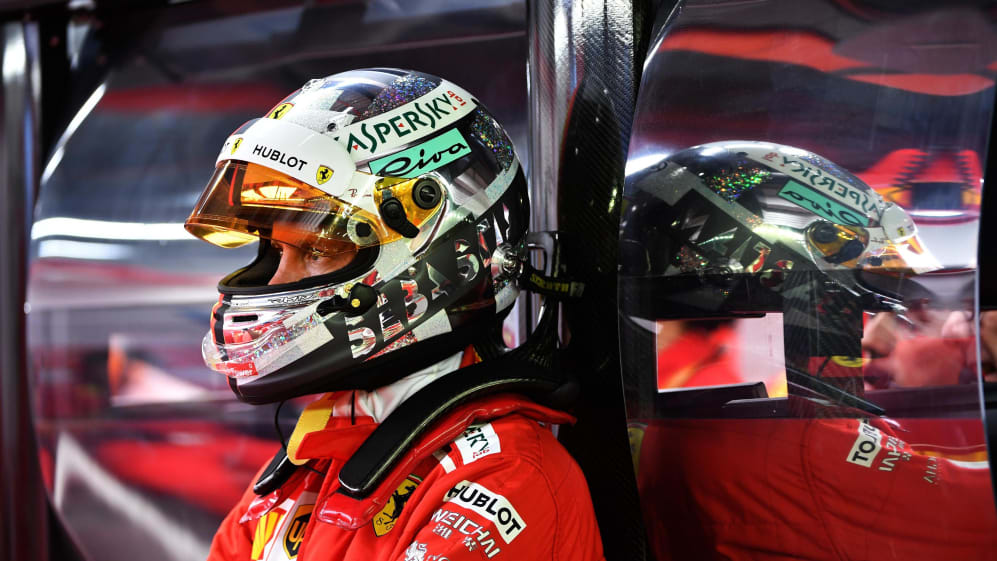 Many believed pole position in Singapore was Ferrari's to lose. Unfortunately for the Scuderia, they did just that, with Sebastian Vettel ending up third on the grid and six-tenths away from Mercedes' Lewis Hamilton – the man who leads him by 30 points in the drivers' title fight.
Vettel had endured a difficult end to Free Practice 2 in Singapore on Friday, after clouting the Turn 21 wall and spending the rest of the session on the side-lines. Come Saturday evening in qualifying, the German once again looked unsettled – presumambly not helped by the floor being off his Ferrari 30 minutes before the session start, as the team's mechanics hunted out a gremlin in Vettel's SF71H…
There was more nerviness to come from the Scuderia, too. In Q2, Ferrari sent both Vettel and team mate Kimi Raikkonen out on the slower ultrasoft tyres before re-thinking the strategy – an interesting move, given that Mercedes had come within two-tenths of dropping out of Q1 after trying the same strategy.
As the drivers headed into Q3, Hamilton laid down the gauntlet with a stunning 1m 36.015s on his first flying lap around the Marina Bay Street Circuit, a feat which Mercedes boss Toto Wolff summed up simply as "stardust". Vettel's first effort was only good enough for third, meanwhile – and although he found himself in clean air for his second attempt, he was unable to better his time as Hamilton held on for pole.
"Qualifying didn't go the way I think we planned it to be," said Vettel afterwards. "Not just in terms of result — obviously we were hoping for more than third on the grid — but I think that's one thing. I think the gap is quite big.
"I think Lewis had a really good lap, so congrats to him for the lap, I'm sure it was a good one – but I don't think it was unbeatable. For us today, the way we composed qualifying, I think it was difficult to get a rhythm. I was struggling in Q1, Q2 and Q3. As I said before, I think other people did a better job – that's including Lewis's lap as an individual but also them as a team. Obviously it's not what we wanted today, to get third.
"It's not ideal. We wanted to get pole, we didn't. For us it was messy qualifying session."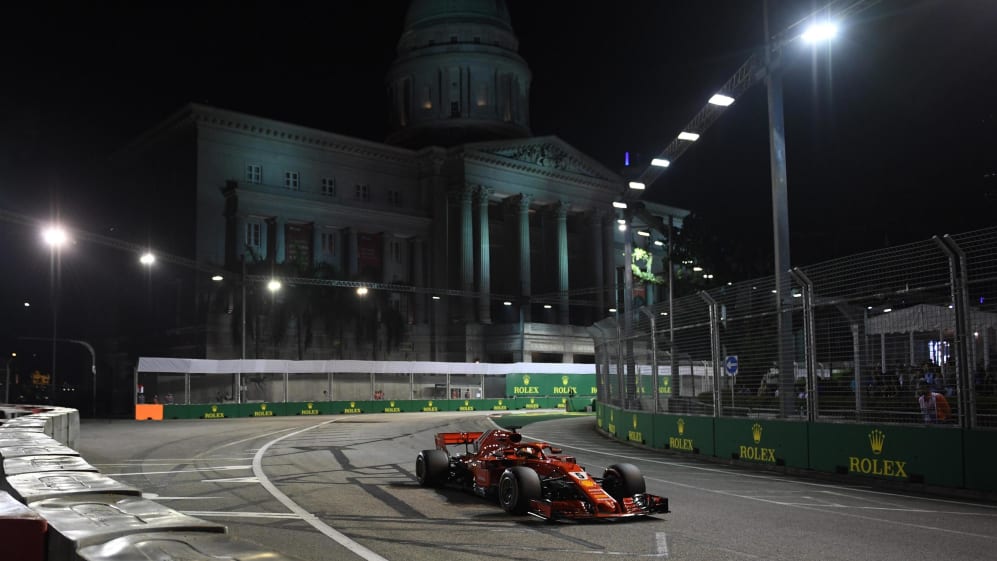 So, qualifying in Singapore was score one to Lewis Hamilton – and with Max Verstappen starting in P2, the Briton could have a useful if unwitting ally to help keep Vettel at bay in Marina Bay on Sunday. But Vettel remains confident that the race could still come to him and Ferrari, with long-run simulations from Friday's free practice running putting Ferrari's race pace at 0.2s per lap quicker than Mercedes – although Red Bull were a further 0.2s quicker than them.
"The race is a different story," said Vettel. "I think by tomorrow, things will look different, but for sure not happy with how the day went. I think qualifying for us wasn't as smooth as it should've been, so I think other people obviously did better than us and that's why we're third.
"In the end the gap is quite big [but] I'm not worried about the gap, because I don't think that shows how strong we are. It's just disappointing obviously today that we didn't get the maximum out of our package."