Vettel chomping at the bit to get behind the wheel of the AMR21 at Silverstone shakedown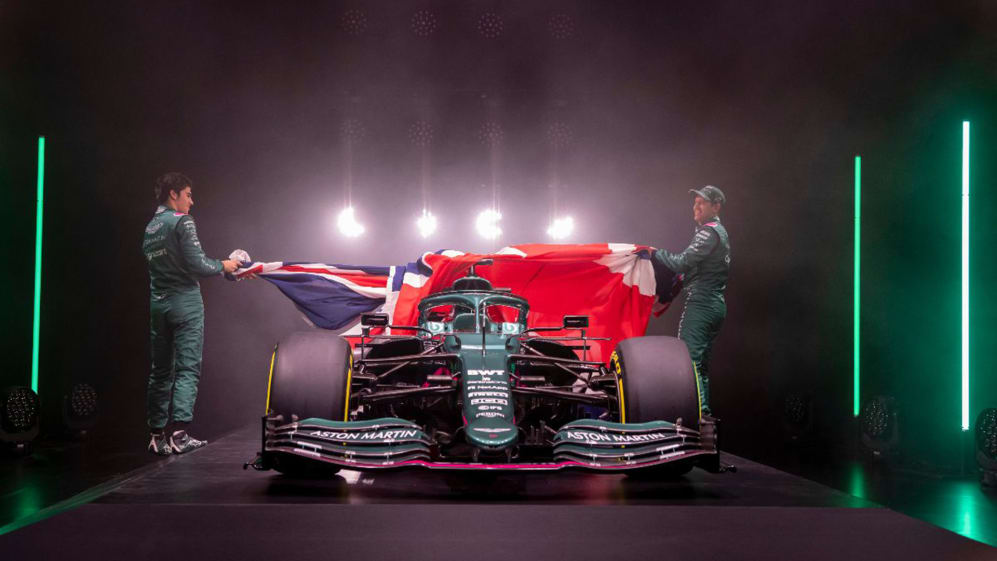 Sebastian Vettel says his new Aston Martin AMR21 may be one of the best-looking cars on the 2021 grid after its star-studded launch on Wednesday, and the four-time champion is raring to go for the car's shakedown at Silverstone on Thursday.
The team previously known as Racing Point will get their car out on track for the very first time in a filming day at their home circuit – which is just across the road from their factory – with both Vettel and Stroll sharing duties in a 100km test.
READ MORE: Aston Martin are back — See the first pictures of Vettel and Stroll's 2021 F1 car
While NFL legend Tom Brady and James Bond star Daniel Craig starred in the AMR21's launch that was hosted by British actor Gemma Arterton on Wednesday, the spotlight was very on the new racing green and pink car itself – and Vettel was chomping at the bit to drive it, when asked what he thought of his new wheels.
"Obviously we've been going through a lot of details, technical details – what are the differences, what are the challenges?" he began.
"But we haven't driven the car yet so I'm very much looking forward to tomorrow where we'll be in the car for the first time and obviously the weeks after when the season finally kicks off, so maybe it's better to ask after we've been in the car, but I think right now the car looks great," said the former Ferrari driver.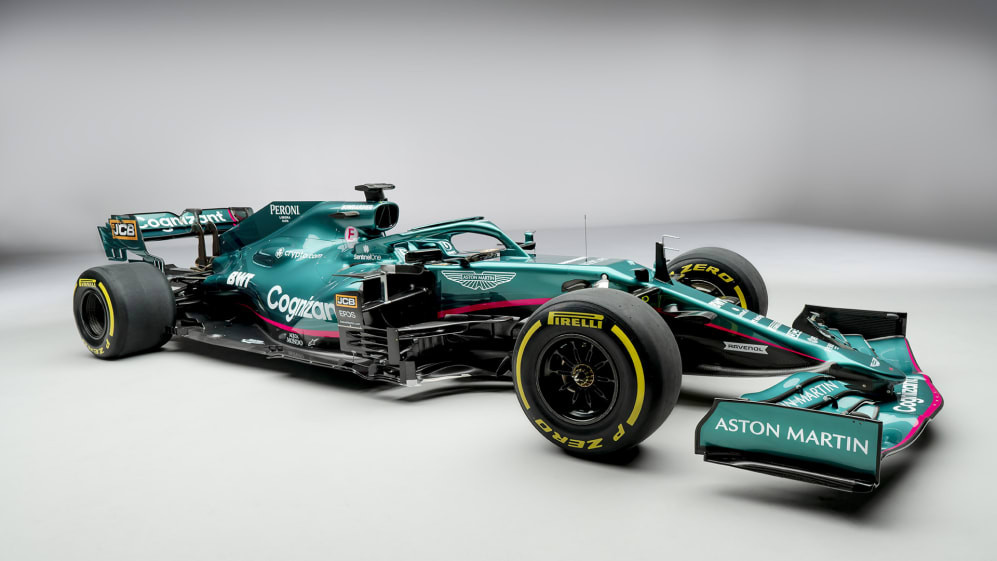 "I think the colour, it's amazing, I think it will be unique, and I think already it's one of the best-looking cars on the grid. So I can't wait to see how it feels when you're actually driving it."
Canadian team mate Lance Stroll is gearing up for his fifth season in F1, this time alongside the 53-time Grand Prix winner as his former team mate Sergio Perez has joined Red Bull.
WATCH: Aston Martin reveal their first F1 car in more than 60 years
"It's beautiful. Easy on the eyes, that's for sure, it's so amazing to see it all come together," said Stroll. "I always think this part of the season is so exciting, [to] launch the car, see it for the first time all assembled, it's incredible. Like Sebastian said, it's hard to know before you drive it; if it drives as good as it looks then we're in good shape!"
Racing Point finished fourth in the 2020 constructors' championship, narrowly losing out to McLaren in the standings. With Ferrari looking to bounce back, Alpine ready to bring the fight with two-time champion Fernando Alonso, and McLaren powered by Mercedes this season, a scintillating midfield battle is on the horizon.