Feature
A new look, a new driver line-up, and a new structure – 5 takeaways from Alpine's quirky 2021 launch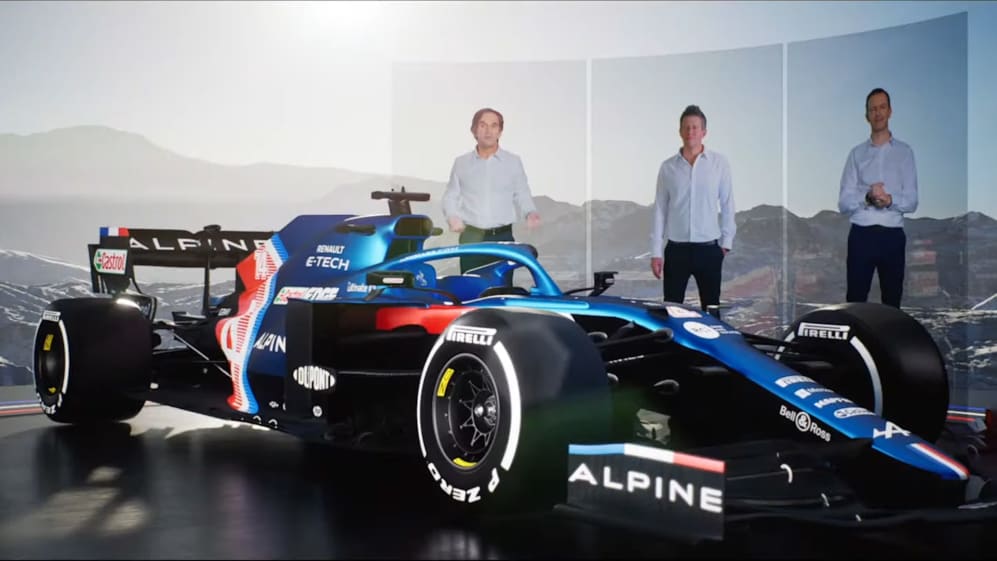 Alpine pulled out all the stops to launch their new era in Formula 1 as they used an animated video to get around the Covid-19 travel restrictions and involve as many key personnel as possible in their innovative presentation.
Racing as Renault last year, the Enstone-based team lost their battle with McLaren and Racing Point for third in the constructors' championship, but it's clear from the tone under their new guise, Alpine see this rebrand as a fresh start. Here are our takeaways from their launch...
1. Innovation the centrepiece of quirky launch
The Covid-19 pandemic is still blighting the world, with restrictions on travel making life challenging. This extends to Formula 1, making it particularly tricky for teams like Alpine who have their chassis base in the United Kingdom and engine HQ in France.
But F1 teams are resourceful entities, and Alpine's clever launch was just another example of this. Hosted from their UK-base, Alpine used mixed reality technology to beam hologram-like versions of Esteban Ocon and key team personnel like CEO Laurent Rossi into a virtual reality studio to make it look like they were stood next to their new car, the A521.
READ MORE: What's underneath that bold new livery? Our first tech take on the Alpine A521
It was a clever way to get round the current restrictions and launch Alpine's first assault on Formula 1 with some fanfare, especially given they had so dramatically changed their livery to include red, white and blue. Their decision to use renders also kept onlookers guessing about the intricacies of their new car.
Time will tell as to whether they will release any real photographers from their shakedown on Wednesday at Silverstone with Esteban Ocon – or if we'll have to wait until the first test in Bahrain to see the A521 in all its glory.
2. They are trying different approach to team management
Alpine are taking an unusual approach to their leadership team, following the shock departure of former Team Principal Cyril Abiteboul at the start of the year.
Rather than replacing the TP role officially, Alpine have decided to split that role between Executive Director Marcin Budkowski and new Racing Director Davide Brivio, who joined over the winter from MotoGP outfit Suzuki.
READ MORE: Fans give thumbs up to Alpine's fresh new look after team reveal A521 livery
Brivio's sole focus is on the trackside operation, ensuring that runs as effectively and efficiently as possible, while Budkowski heads up development – both chassis and power unit.
They are on par in terms of seniority, and report directly to Rossi. It bears similarities to a structure they employed 2016, when Fred Vasseur – now Alfa Romeo boss – was Racing Director, with Abiteboul in charge. On that occassion it only lasted a year, with Vasseur ultimately leaving the outfit.
3. Engine strategy hints at longer term view
Engine chief Remi Taffin, who has been part of Renault's F1 involvement since 1999, revealed on launch day that the outfit have opted to make "minimal changes" to last year's power unit spec for this season, because they have committed to focus on 2022.
Such a strategy highlights Alpine's overall thinking. Sure, they want to have a good first year in their new colours, with Brivio suggesting consistent podiums are a genuine target for 2021, having scored three last year – two through Daniel Ricciardo and one with Esteban Ocon.
READ MORE: Alonso insists he's in 'best shape ever' ahead of F1 return despite bike accident
But they recognise the huge opportunity the new rules set for next year offer them if they are to meet Groupe Renault chief Luca de Meo's lofty ambitions of winning races again.
The Renault power unit was second in the pecking order last year, closely matched with Honda but behind Mercedes. With Ferrari building an all-new unit this term and Mercedes and Honda making plenty of changes to theirs, Renault might find it tricky to hold on to that position this year given their strategy.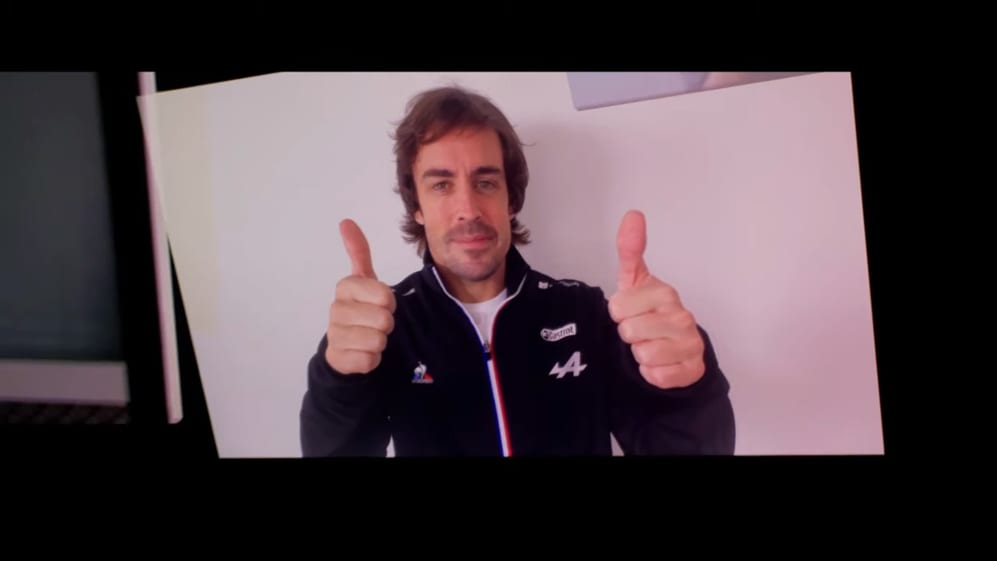 4. Absent Alonso insists he's raring to go
Fernando Alonso's appearance in Alpine's 2021 launch was limited to a smile and a wave but not a word spoken. The Spaniard is continuing to recover from a cycling accident in Switzerland, which required him to have surgery on a fractured jaw.
Budkowski said it made more sense to let Alonso focus on his training and preparation, ahead of his return to F1 after two years away, rather than disrupt his catch-up programme to be involved in the launch and fulfil spoken media duties.
READ MORE: Ex-AlphaTauri racer Kvyat joins Alpine as reserve driver for 2021
But Alonso says – via a written Q&A that was sent out to media – that he is in the best shape of his life and having experienced a plethora of other motorsport categories during his time away from F1, he is a more complete driver.
However, despite his undoubted talent, it will likely take Alonso some time to get back into the groove and it remains to be seen how he will react should Alpine fail to deliver him a package capable of competing from strong results.
5. Ocon is prepared to fight his corner
Another challenge facing Alonso is his team mate. Ocon is full of confidence after scoring his first podium in Bahrain last year, as part of what was a very strong end to the season, and following a strong winter, he enters his second year with the team in very good shape.
Ocon has every intention of hitting the ground running and making the most of the benefits his continuity at the team will give him over Alonso. And he doesn't appear in any way phased that he has a two-time world champion on the other side of the garage.
READ MORE: Secret aero details and a new focus for Hamilton – 5 takeaways from Mercedes' 2021 launch
"It is quite clear inside the team [that Alpine will take Ocon's feedback onboard]," said Ocon. "Fernando has so much experience, he's obvious a great champion, but the team is going to listen to me as well. I have the experience of the car from last year, we know the way we have to develop it.
"At the moment, Fernando says the same things. He brings his opinion and yeah, it's not too dissimilar. The team is trusting me for the feedback I'm giving and for what we want to achieve. It's not because Fernando is coming, all the development is going to be his side. Not at all, that is not the policy of the team and it will stay like that."