Perez looking to give Mercedes 'a hard time' in 2021 after first Red Bull test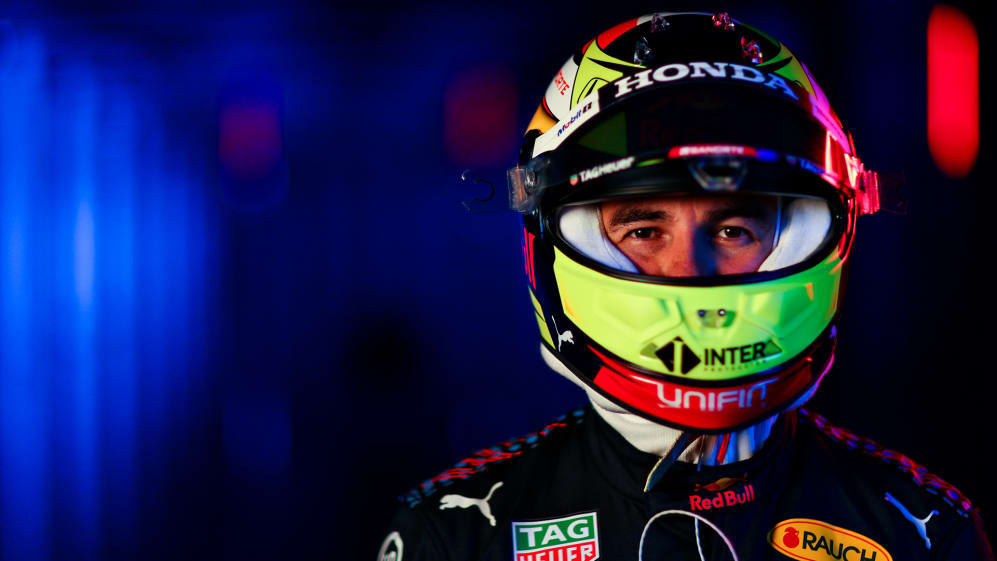 New Red Bull signing Sergio Perez says that he's hopeful that he and team mate Max Verstappen can combine to give Mercedes "a hard time" in 2021, following his first outing in the team's RB16B challenger at Silverstone.
2021 marks the first time since 2018 that Red Bull will start the season with a line-up of drivers with more than 30 Grand Prix starts each, following difficult stints at the squad for both Pierre Gasly in 2019 – the Frenchman now back at AlphaTauri for 2021 – and Alex Albon in 2019 and 2020, with the Thai driver now Red Bull's development driver, as well as reserve for both the team and AlphaTauri.
READ MORE: An extensively re-engineered car? Here's our rapid reaction to the new Red Bull RB16B
But with Perez – a veteran of 191 Grand Prix starts, and with one victory to his name – having driven the 2021 Red Bull RB16B in a shakedown test at Silverstone earlier this week, the Mexican was clear about his targets for the season ahead.
"I think the goal is to win," he said. "There's obviously a process to this. We have to get on top and hopefully the car is good enough for that, but we have to wait and see. Mercedes have had a good advantage over the team in the last few years, so hopefully this season we're able to close the gap and give them a hard time.
"Max is a great talent and I can't really wait to start working together with him," Perez added of his new team mate. "You can see that he's so natural in his talent and technically he's very strong as well, so we're just looking forward to getting the car up there and to start fighting to get as many points as possible for the team."
READ MORE: Red Bull give little away ahead of title tilt – 5 takeaways from their secretive 2021 launch
Verstappen spent much of 2020 fighting solo with the two Mercedes of Lewis Hamilton and Valtteri Bottas, as team mate Albon struggled to consistently get on the pace of the Dutchman – a factor which limited Red Bull's ability to exert any sort of strategical advantage over Mercedes, and left Red Bull 254 points shy of the Silver Arrows' total in the constructors' fight.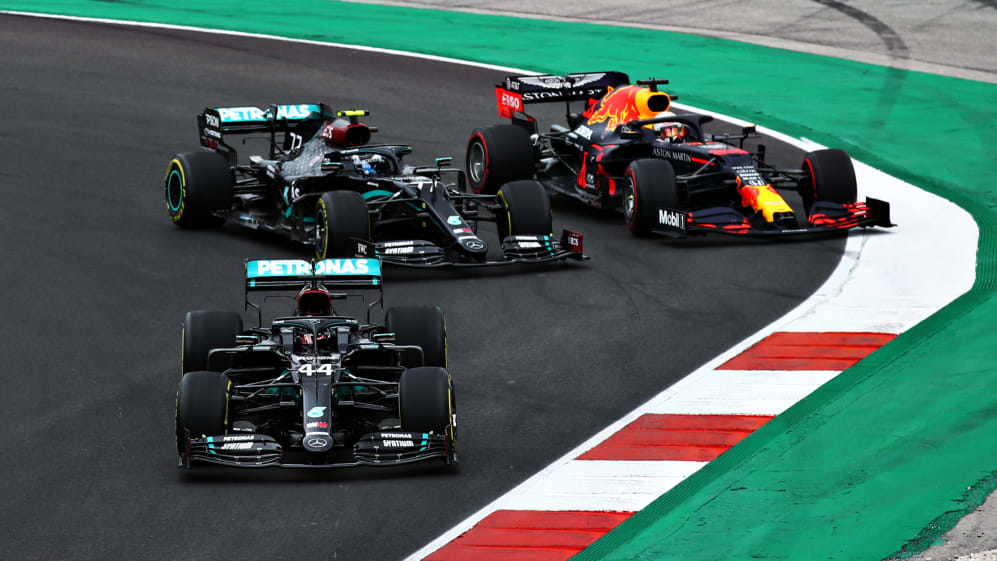 But with Verstappen now partnered with a more experienced driver than either of his two previous team mates, he too was hopeful that Perez's proven points-scoring ability would allow Red Bull to launch a serious title bid against Mercedes this season.
READ MORE: Verstappen 'realistic' about 2021 title chances as he hopes to make life more difficult for Mercedes
"Sergio's been in F1 now a while," said Verstappen, speaking after his own run in the RB16B, "so I think he's proven that he's a good points scorer, and I hope that as a team, we can make it difficult for Mercedes, especially, because I think they still are the favourites. So I just hope as a team, and together with Sergio, we can score a lot of points."
Verstappen and Perez will next be out on track at the Bahrain International Circuit on March 12-14, as pre-season testing commences ahead of the 2021 season opening Bahrain Grand Prix on March 28.