Vettel feared he'd miss qualifying because of neck complaint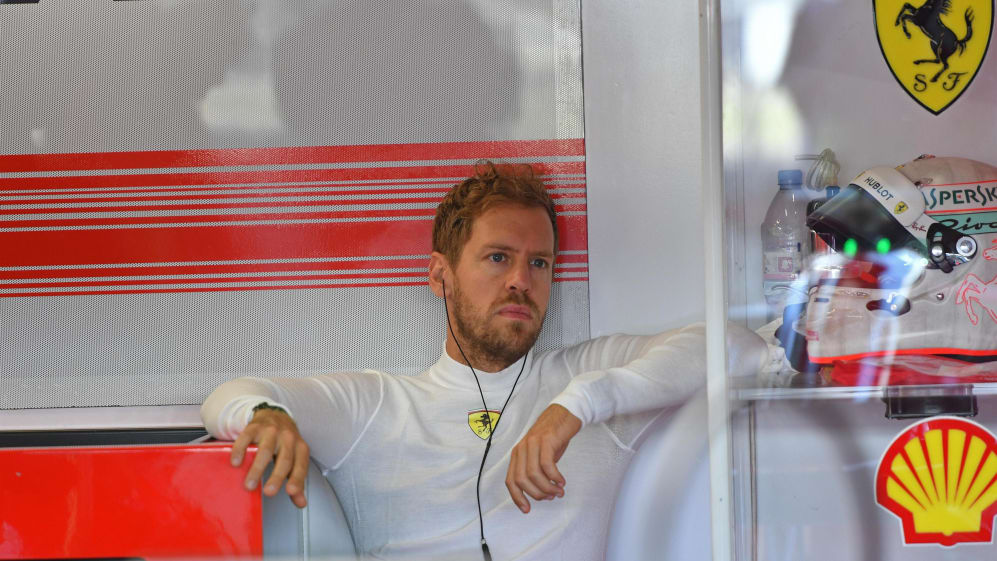 Sebastian Vettel will start Sunday's British Grand Prix from second on the grid - but he's revealed that at one point he feared he might not be able to take part in qualifying at all because of stiffness in his neck…
The four-time world champion missed the closing stages of final practice because of the niggle, however after a two-hour break between sessions, he took part in the fight for pole as planned and only narrowly missed out on top spot to title rival Lewis Hamilton.
When asked if he felt he could have pipped the Briton at Silverstone, Vettel said: "To be honest, this morning, no. I wasn't sure if I could do qualifying.
"It wasn't the most enjoyable session but it's nothing. I did the session, so I was fine. We had to call it a bit earlier this morning than I wanted but yeah, it was fine in qualifying.
"I don't know what happened but [my neck] went a little bit stiff. We loosened it up and for tomorrow, I think the night will help. I'm not worried. Also, the speed tomorrow is less than in qualifying, because you have more fuel and you'll be a bit slower so it's going to be OK."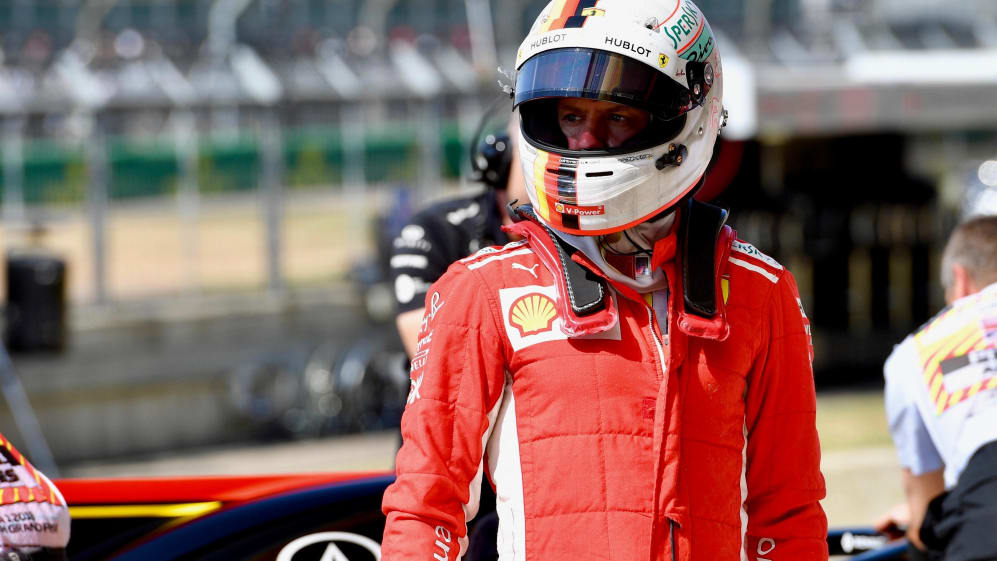 Vettel was on provisional pole after the first runs in the final segment of qualifying, but failed to improve on his second flying lap and was ultimately usurped by Hamilton by 0.044s.
"It was very close," he said. "I was pretty happy with the first run in Q3 and I knew I had a little bit more in sector three, and bits around the track, which I think I got right on the second attempt, but I seemed to lose a little bit down the straights, I'm not sure why.
"But more or less I had two laps that were identical. Half a tenth you can always argue you find somewhere. I think he was just a little bit better in the final run, but for tomorrow I think we should be fine.
"The last lap I was very happy with it, I seem to lose a lot of time in the straights, so I think I'm missing a bit of tow. But I think it was very close, so I'm happy with second and it gives us a good chance for tomorrow."
Vettel's front row start at Silverstone is his first since the 2014 edition of the race - and the first time he has outqualified Kimi Raikkonen at the venue since they've been team mates. He currently leads Hamilton by a single point in the drivers' standings. But how will it look come Sunday night?