Vettel: Ferrari SF1000 'definitely a step up from last year'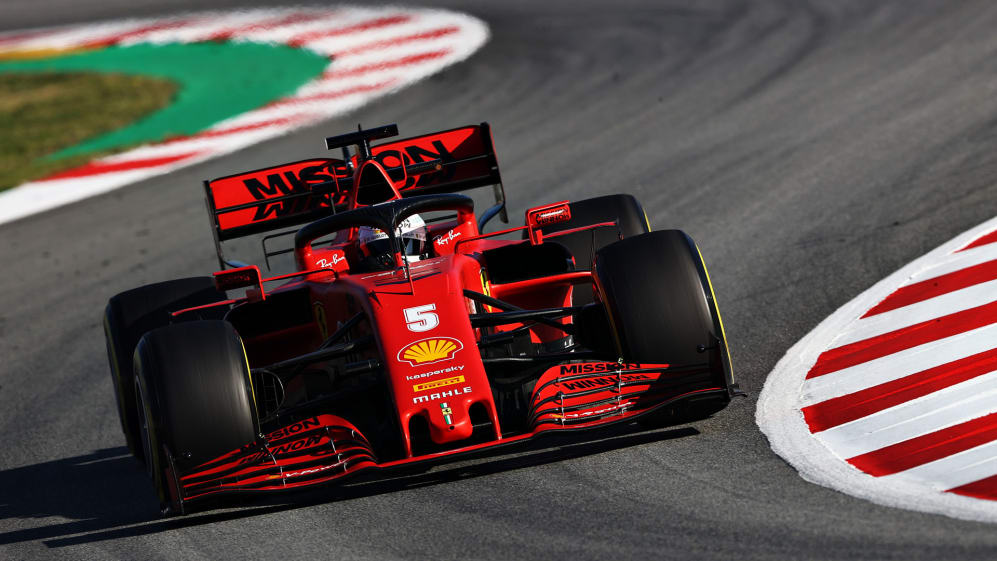 After missing Day 1 of testing due to illness, Sebastian Vettel drove his first laps in anger in the Ferrari SF1000 on Day 2 of pre-season testing at Barcelona – with the four-time champion declaring himself pleased with the results of his team's hard work over the winter.
Ferrari have been clear that the goal for the new SF1000 was to increase downforce, with last year's SF90 known to have very low drag but less cornering might than its Mercedes counterpart.
READ MORE: What the data tells us from Day 2 of pre-season testing
And asked whether he'd felt that up in downforce during his 73 laps in the SF1000 on Thursday en route to P5 in the classification, Vettel replied: "Yes. Enough? We will see, but it's definitely a step up from last year.
We had a clear plan of what we wanted to achieve with this year's car, and it is going in that direction
"Obviously I had some laps and you feel very quickly the characteristics of the car in some places," he added, "in other places I think there are some similarities [to the 2019 car], but I think it's still very early days. We've still got plenty of stuff on the list still to go through for the next four days to try and see what the cars doing, how it will respond to certain set-ups and windows where we use the car.
"Obviously we had a clear plan of what we wanted to achieve with this year's car, and it is going in that direction, but now I think it's up to us to really explore the car back to front and see how it responds on track."
READ MORE: Leclerc says Ferrari have changed testing approach to avoid Melbourne disappointment repeat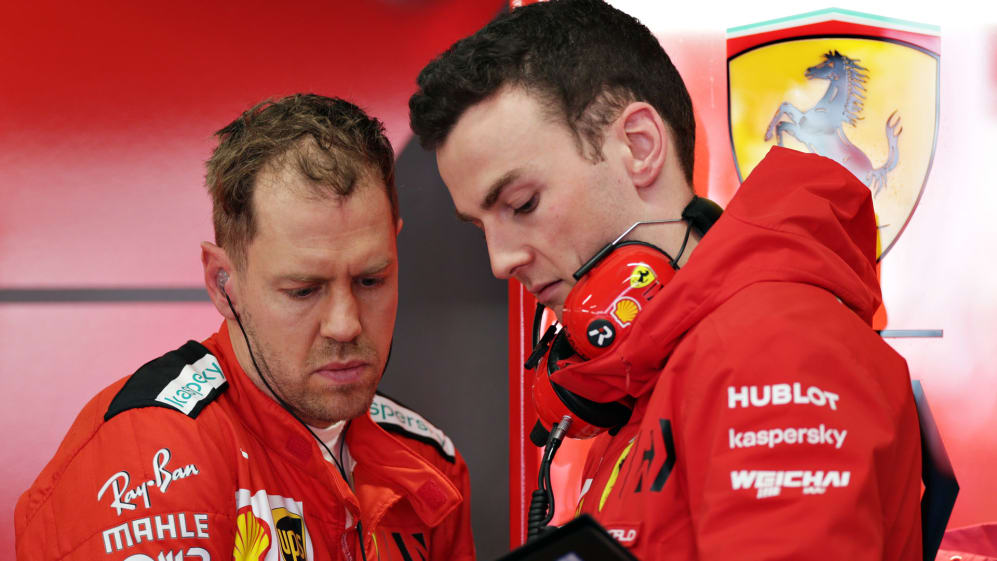 Asked to assess the class-of-2020 F1 cars, meanwhile, Vettel predicted a closely-fought season ahead, while praising the detail work on cars throughout the paddock, in what will be the final F1 season before the 2021 regulations kick in.
"The cars, they all look beautiful in a way," said Vettel. "They all have got very high level of detail, all of them, it doesn't matter if you go up or down the pit lane. Certainly compared to maybe two or three years ago where the top cars looked very fine and then the midfield and then bottom of the field, you were able to see the differences.
TECH INSIGHT: Have Mercedes just changed the game with new steering wheel system?
"Now I think it should be a lot closer. I hope it's a lot closer on track, and we will see that throughout the season. I think there's a lot of stuff as a fan to look at."
With Charles Leclerc having subbed for his ill team mate on Day 1 of the test, Vettel will now spend the whole of Friday in the car, as he looks to build up even more of a rapport with the SF1000 before Week 1 draws to a close in Spain.