Leclerc: Ferrari have changed testing approach to avoid Melbourne disappointment repeat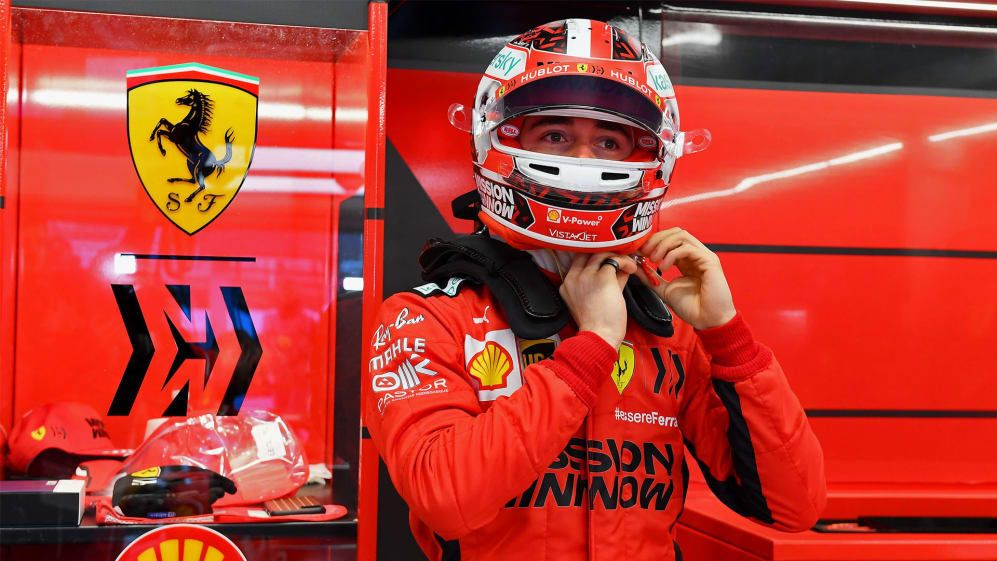 Ferrari's Charles Leclerc ended the first day of 2020 pre-season testing in Barcelona 11th on the timesheets, just one place up on the Williams of rookie Nicholas Latifi. So, panic stations at the Scuderia? No, says Leclerc – they've just learned their lessons from last year...
What happened last year? Well, Ferrari enjoyed a superlative pre-season test in Barcelona as Mercedes appeared to struggle – only for the Silver Arrows to counter at the first race in Melbourne, beginning a run of eight consecutive victories en route to claiming the 2019 constructors' championship that many thought would be Ferrari's.
READ MORE: F1 Testing – What the data tells us from Day 1
And the memory of his team's embarrassment from that first race in Australia still left a sting, according to Leclerc...
This year, we decided to focus a bit more on ourselves. We'll see if that pays off
"Last year, we got a real slap when we arrived at the first race," said Leclerc after a Day 1 in Barcelona that, in contrast to last year, was dominated by Mercedes. "We were very good in testing, and then at the first race, it was much less good.
"We have changed our approach quite a lot," he added. "This year, we decided to focus a bit more on ourselves, trying to learn the car as much as possible in these first few days, and then focus on performance a bit later on. We'll see if that pays off."
LIVE TIMING – full coverage of Formula 1 Pre-Season Testing 2020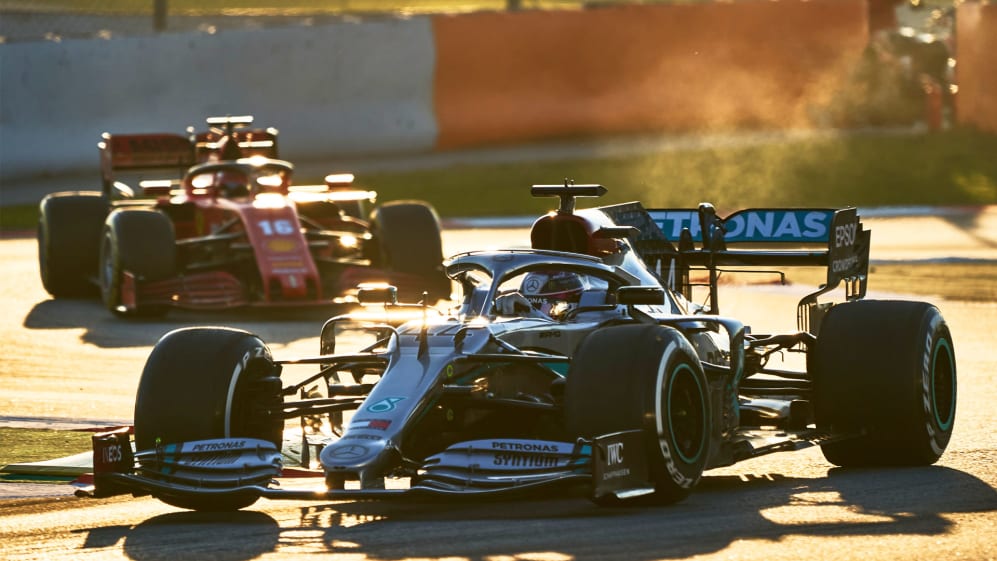 Leclerc was a surprise call-up to drive the Ferrari SF1000 on the first day in Spain, after Sebastian Vettel, who was slated to have the first run in the car, was taken ill. But after his maiden laps in the machine, Leclerc was keen to manage expectations about how his 2020 would pan out.
"The only goal I want to achieve this year is that when 2020 is finished, I look back at my year and I don't see any missed opportunities," replied Leclerc, when asked if he considered himself a 2020 drivers' title contender. "When I look back at 2019, there's been a few [missed opportunities] by myself and overall as a team, and at the end of 2020 I want this to be a lot less than in 2019, so this will be the main goal.
READ MORE: Hamilton heads Mercedes 1-2 on Day 1 of pre-season testing in Barcelona
"But in any case, it was a first day without problems, which is always very important... We did quite a lot of laps, we did all the tests that we wanted to do on the car, some very positive, so all in all a positive day."
Leclerc is back in the Ferrari SF1000 for the morning of Day 2 at the Circuit de Barcelona-Catalunya, with a recovered Vettel set to drive the car in the afternoon.