Vettel hoping to pay Bottas back for 2017 Sochi start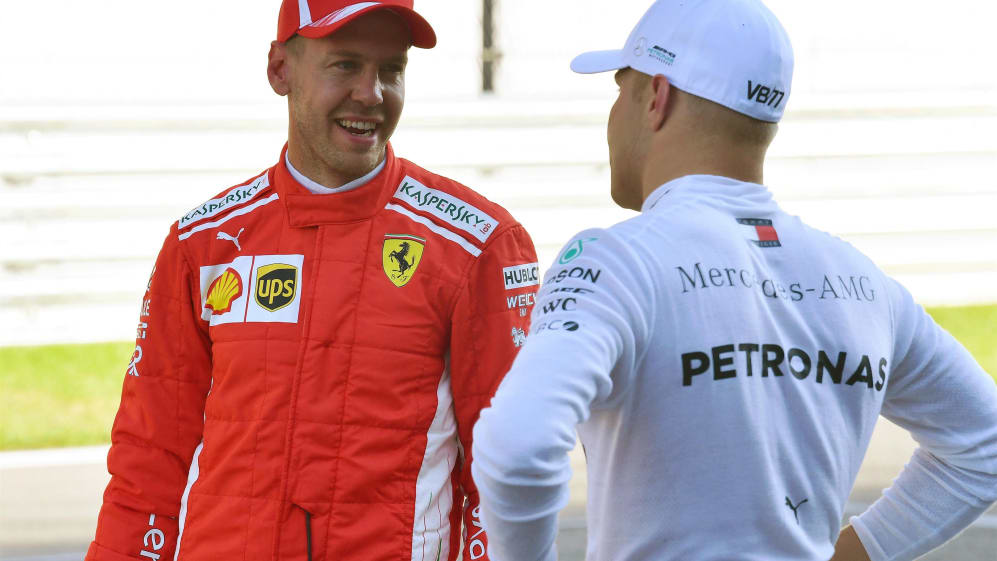 Last year in Russia Sebastian Vettel was on pole position, but it was Valtteri Bottas – third on the grid – who went on to win, the Mercedes driver getting the jump on the Ferrari star thanks to a lightning start. This year could the roles be reversed? Vettel certainly hopes so…
Vettel could qualify no higher than third in Sochi on Saturday, admitting that Ferrari had maximised their potential despite finishing over half a second adrift of Bottas, who put his Silver Arrow firmly on pole ahead of team mate Lewis Hamilton.
"I just spoke to Valtteri and reminded him of what happened here last year," joked Vettel afterwards, referring to Bottas slipstreaming past the pole-sitting German and the other Ferrari of Kimi Raikkonen on the long run down to Turn 2 in 2017.
"Maybe we can turn it around; that would be nice. I think it depends on the start, the initial jump, that's important. Then I think you know where you are and then we see what we can do for the first corner but after that, as I said, it's a long race. Tricky one, but for sure if there's a gap we'll go for it."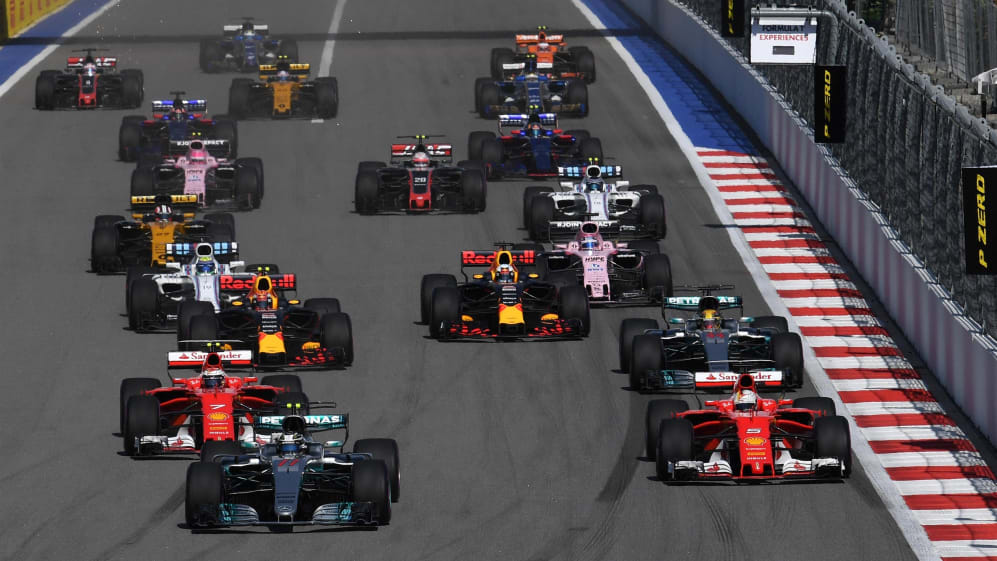 With Vettel trailing Hamilton by 40 points in the title standings, he knows he cannot afford to lose to either Mercedes on Sunday. He admitted he was unpleasantly surprised by the German cars' speed advantage in qualifying – but hopeful of narrowing it in the race.
"It's been a bit of a tricky one for us," Vettel added. "We didn't have the pace by quite a big gap, which is a surprise, but it is like this and we will fight as much as we can tomorrow.
"I think it should have been a bit closer, the gap, but not enough to be a threat. I had a tiny mistake in the last sector. But I knew that I had to improve by half a second, so I had to try. It didn't work but I'm quite happy. The car felt alright, so that makes me quite positive for Sunday."
Optimistic he may be, but history is not on Vettel's side – since the Russian Grand Prix joined the F1 calendar in 2014 no team other than Mercedes hoisted the winner's trophy.
On the plus side, with the Red Bulls consigned to the back of the grid through engine penalties, Ferrari should at least have a clear shot at beating the world champions on Sunday, without looking over their shoulders too much...