Vettel now comfortable with Ferrari SF1000 after 'difficult season', says Binotto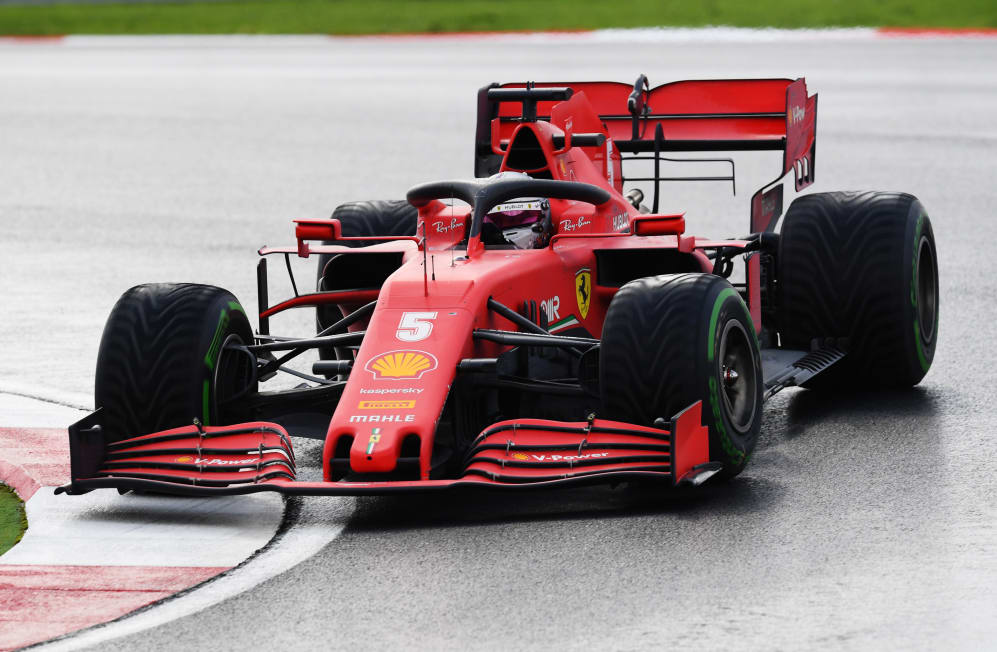 It may have taken most of the season, but Ferrari Team Principal Mattia Binotto believes out-going driver Sebastian Vettel is now comfortable with the car, which in turn has had a positive impact on his form.
Vettel scored his first podium since last year's Mexican Grand Prix with third in Turkey, the German's season characterised by the fact that that points score nearly doubled his tally for the entire season. His team mate Charles Leclerc, in contrast has scored nearly three times his total with 97.
READ MORE: Vettel says he 'sees himself in Leclerc' after Ferrari team mate's passionate post-race outburst
Ferrari have brought a string of updates to the last few races and each time, they appeared to make the car better, with Vettel starting to get to grips with the SF1000 and getting a better feel for his driving.
Circumstances were unusual in Turkey, with a new surface and cold, wet conditions, but nonetheless, it was a striking performance from Vettel, who showed there's life in the old dog yet, ahead of his move to Aston Martin.
"I'm very pleased for Sebastian," said Binotto. "I think a podium for him is very important, finishing third. It's been a difficult season for him. I think he has started, at least now at the end of the season, to be comfortable with the car and he's delivering better.
"I think on Sunday, he made a good result, at the start, very consistent, good pace, managing the tyres, and defending the positions.
"On the last lap, he did well, he took the opportunity – it's great for him, he finished third, very close to [Sergio] Perez. I'm happy for him. Still three races, hopefully we do well in the next one."
READ MORE: Turkey podium gives Driver of the Day Vettel solace after 'difficult year' for Ferrari
With Leclerc taking fourth in Turkey, Ferrari got their best points haul of the season and have now opened the door to the possibility of fighting for P3 in the constructors' championship, the red team slashing the gap to Racing point to 24 points with three races to go.