Vettel philosophical as Verstappen accepts blame for clash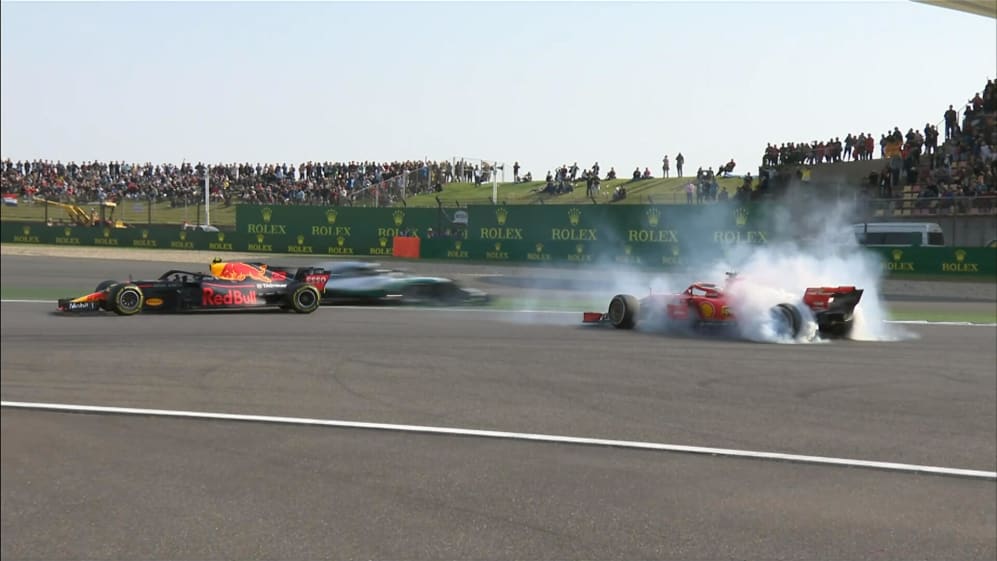 He's still leading the championship, but Sebastian Vettel will leave China with thoughts of what might have been after a tangle with Red Bull's Max Verstappen saw him trail home in P8 – his worst result in Shanghai since 2008.
Vettel led away from pole at the start of the race, but fell to second during the pit window when he was undercut by Mercedes' Valtteri Bottas. However, the Ferrari driver slipped even further back to P7 when, on fading tyres following the Safety Car intervention, he was knocked into a spin by Verstappen at the hairpin.
Verstappen was subsequently given a 10-second penalty for causing a collision, but despite seeing his title advantage over Lewis Hamilton slip from 17 to 9 points, Vettel was surprisingly philosophical about what happened.
"I didn't see him until very late, so I left a little bit of room as well," he said. "To be honest I was expecting him to come earlier. I had no intention to resist because it was clear with Daniel [Ricciardo] as well that there was no point doing so as they were just too fast on the fresh tyres. I didn't want to compromise my race to the guys behind.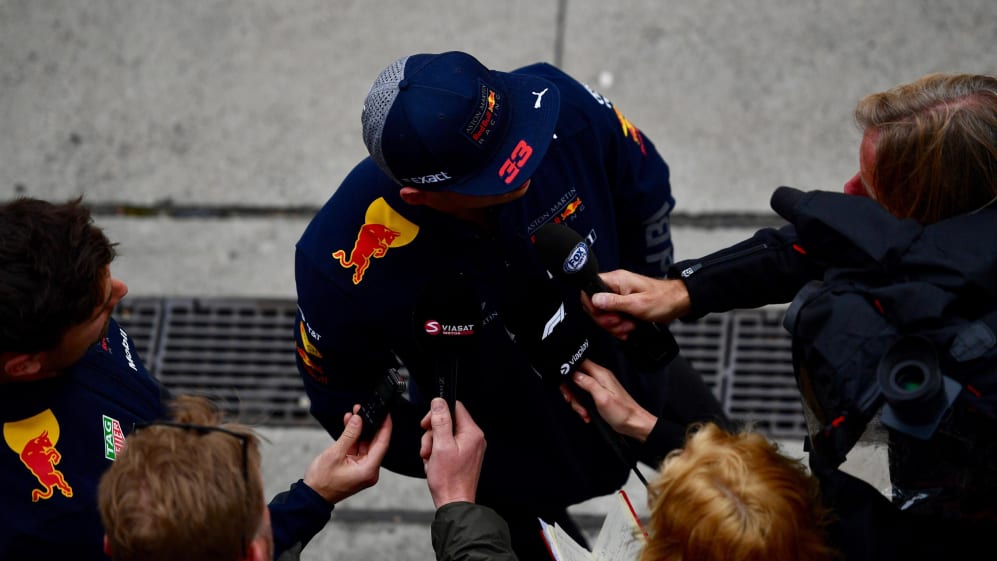 It's easy to say afterwards 'I should have waited'. It probably would have been the best idea, but unfortunately it happened...
"But then obviously he did a mistake, he locked up, which happens. We had a tail wind down that straight the whole race, so I guess he misjudged and compromised both of our results."
For his part, Verstappen accepted responsibility for the incident, but despite seeing his race unravel for the second weekend in a row because of contact with a rival, dismissed claims he needs to calm down his approach.
"I could see that he was struggling on the tyres and tried to brake late into the corner and locked the rears a bit and hit him. So that was of course my fault. It's not what you want and it's easy to say afterwards 'I should have waited'. It probably would have been the best idea, but unfortunately it happened.
"It's easy to comment just at the moment. It's not going the way I like of course, but does it really mean I have to calm down? I don't think so. It's just very unfortunate those things happening. I just need to analyse everything and try to come back stronger for the next race."
Vettel said that Verstappen was past the point where the Dutchman's relative inexperience could be seen as an excuse.
"Not anymore, he's done enough races. Again, this can happen to you when you've done 300 races. Inside the car you mustn't forget that the judgements are very difficult to make. But you have to ultimately have these things in mind and make sure you don't crash. He could have easily taken his front wing off or got a puncture, whatever. Then it's game over for both of us in that case. Obviously we are both lucky. But that's how it goes."
Vettel had arrived in Shanghai with hopes of a third straight victory to start the season – a milestone that when achieved in the past has always resulted in the driver concerned winning that year's title. That good omen may have escaped him, but for now he's still the man to beat.