Vettel relishes battle with Russell at COTA as he fights his way up from P18 to the points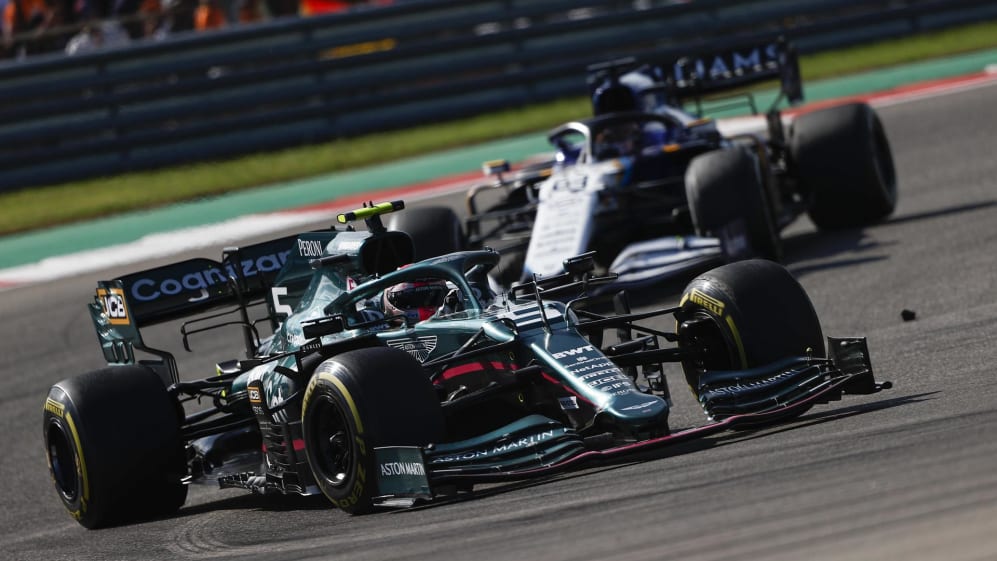 Sebastian Vettel's climb through the field to score points in Austin was due to the tough conditions playing into Aston Martin's hands, but also featured a fight against one of his favourite rivals…
Aston Martin took a new power unit on Vettel's car for the race at Circuit of the Americas, ensuring he knew he would start at the back of the grid. Another driver doing the same was George Russell, and as the pair attempted to fight back into the points, Vettel went round the outside of the Williams at the high-speed Turn 16-18 complex.
Top 10 Onboard Moments: 2021 United States Grand Prix
"I like racing George – it's not the first time this year – because he seems to be aware of where his car is," Vettel said. "He's always fair. Obviously sometimes he had the upper hand; this time I had the upper hand, so that was good fun, I enjoyed that."
Vettel's move came as he made a two-stop strategy work by running the medium tyre for the first two stints, something he believes was more productive because others struggled with tyre wear more than Aston Martin.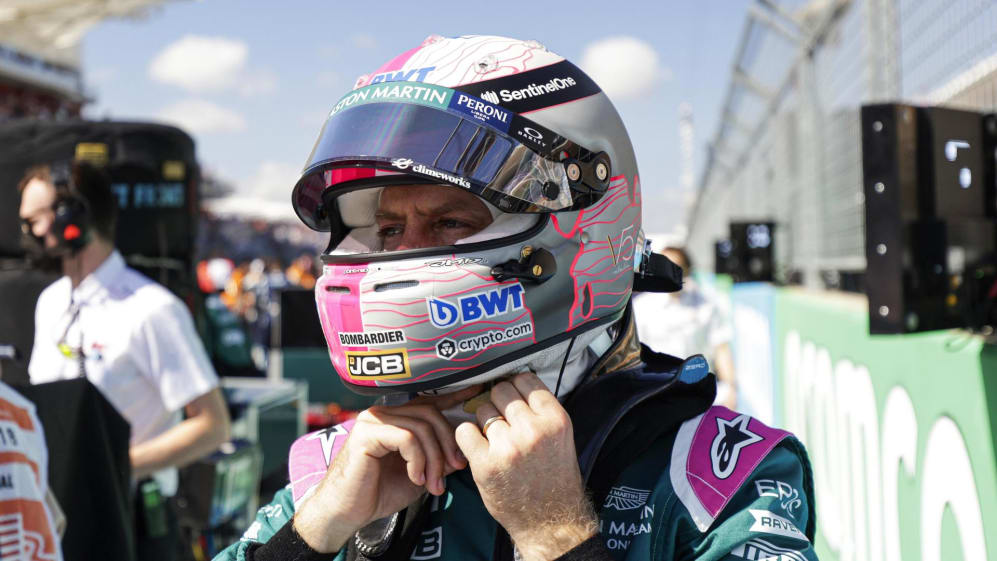 "We obviously stayed out a lot longer on the first stint and wanted to have the tyre advantage at the end and it seemed to work. I think with a couple of laps more we could maybe have attacked Yuki [Tsunoda], but it was a good recovery from where we started.
"We did a little bit more race prep on Friday but I don't think that made the difference. It was a tough race for everyone in terms of managing tyres, and I think that helped us a little bit in terms of relative performance."
While Vettel climbed up to 10th place from 18th on the grid, team mate Lance Stroll's race was severely hampered by Turn 1 contact with Nicholas Latifi that tapped him into a spin (below), compounding an unlucky weekend.
"I got hit by someone in corner one and fell to last, and then it was just difficult to recover there," Stroll said. "We had a lot of damage as well so it wasn't ideal.
READ MORE: 6 Winners and 5 Losers from the US Grand Prix – Who had the crowd on their feet in Austin?
"The damage was just holding us back all race. There was some front wing damage, so we did what we could but it just wasn't enough. We would have lost a lot of time [pitting]. It was still drivable but we were maybe hoping maybe for something to happen in front. One of those races.
"I think [in qualifying] we were just very unfortunate with the double yellow flags, and [in the race] we were unfortunate with the contact. In hindsight, I think we could have got a good result with a normal weekend."