Vettel shrugs off error that cost him shot at P5 in Azerbaijan GP
A delighted Sebastian Vettel was able to laugh about a trip to the escape road during Sunday's race that cost him a shot at fighting for fifth place, as Aston Martin got a boost from their first top-six finish of the season.
Vettel qualified in the top 10 and drove a strong race to score eight points – finishing within seven seconds of Pierre Gasly in fifth – as both Ferraris retired ahead of him. But at one stage, Vettel took to the escape road at Turn 3 after trying to overtake Esteban Ocon and had to spin his car round smartly in a tight space before rejoining behind Yuki Tsunoda, losing him crucial time – but not taking the shine of the level of his performance.
MONDAY MORNING DEBRIEF: Would Leclerc have triumphed in Baku without his Lap 20 DNF?
"I think overall sixth is really good, we're really happy with the result," Vettel said. "We had an amazing pit stop where we beat Mercedes with Lewis. After that, I think I was already past Esteban but then a bit late because I was sure he was going to battle for it and I wasn't quite sure so I took the emergency lane and lost a lot of time.
"Without that time, I think we could have had a battle for P5 on our hands, but nevertheless I think it's a really good result."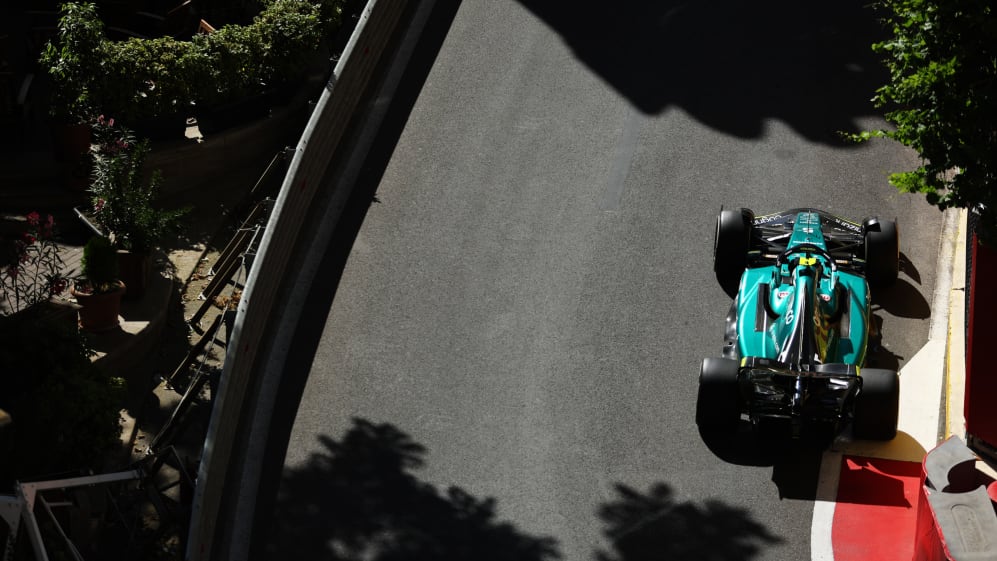 Baku delivered one of Aston Martin's most competitive showings of the season so far, and Vettel puts the pace down to exploring "the limits" of the AMR22, which received a substantial upgrade in Barcelona.
"Absolutely, we've been chasing the limits of this car now a little bit more and it seems to pay off, but we need to also be realistic," said Vettel. "I think this weekend, we were a little bit stronger than [Alfa Romeo], matching the Alpines, matching the AlphaTauris and then it puts us in a different ballpark.
READ MORE: Contrasting fortunes at AlphaTauri as 'incredible' race for Gasly tempered by rear wing issues for Tsunoda
"So I think we are overall very pleased, and obviously for everyone in Silverstone back at base, I think it's a great result."
While Vettel was fighting in the top six, team mate Lance Stroll was eliminated in Q1 and then retired from the race with car concerns.
"A tricky day out there, looking forward to Canada now," Stroll said. "We had some issues so we've got to look into exactly what it was.
"If you look at where [Vettel] is and where we are, for sure it was a pretty bad weekend, but I'm looking forward to Canada.
"The engineers could see the car was suffering from a vibration issue, so they asked me to retire the car. We are still not quite sure what the problem was, so we will have to do some work over the next week to investigate it and fix things."
HIGHLIGHTS: Watch the action from an exciting race in Baku as Verstappen leads Red Bull one-two