Feature
MONDAY MORNING DEBRIEF: Would Leclerc have triumphed in Baku without his Lap 20 DNF?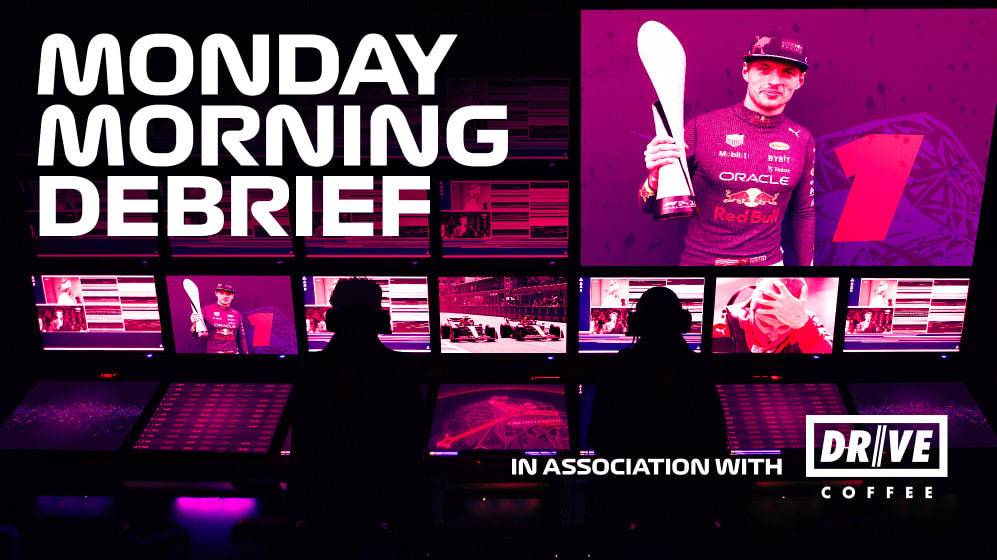 The way things panned out – with Charles Leclerc's Ferrari blowing its power unit just 20 laps into the race – it didn't matter that the Red Bulls had not made their tyre stops under the Virtual Safety Car when it was applied on Lap 9. But had Leclerc's car not broken, it would have been highly significant and could conceivably have lost Red Bull the race. What was behind them staying out rather than taking advantage of the 10s saving over a pit stop under full racing conditions?
The VSC was for Carlos Sainz's broken-down Ferrari. With the front half of the field all having started on medium tyres for what was set to be a one-stop race, Lap 9 was sufficiently far in to get onto the hard tyres, which would comfortably get to the end. But it was earlier than ideal. Without any VSC, the fastest theoretical strategy, based upon the performance of the two tyres, would be to pit after around 20 laps. That's near-enough what Verstappen did (he came in at the end of Lap 18).
READ MORE: 'It hurts' – Leclerc 'more than frustrated' as Ferrari pair lament double Ferrari DNF in Baku
Stopping under the VSC was all about the smaller time loss to the field and track position. Obviously, this becomes more important than the theoretical ideal fastest time.
Sergio Perez, leading the race from the start, ahead of Leclerc and Verstappen, was unlucky in the timing of the VSC. It came just as he was almost level with the pit entry road at over 200mph. His engineer reacted immediately, urgently telling Perez to 'box, box', but it came around 1s too late for Perez to be able to do it. Ideally, Red Bull would have brought Perez in.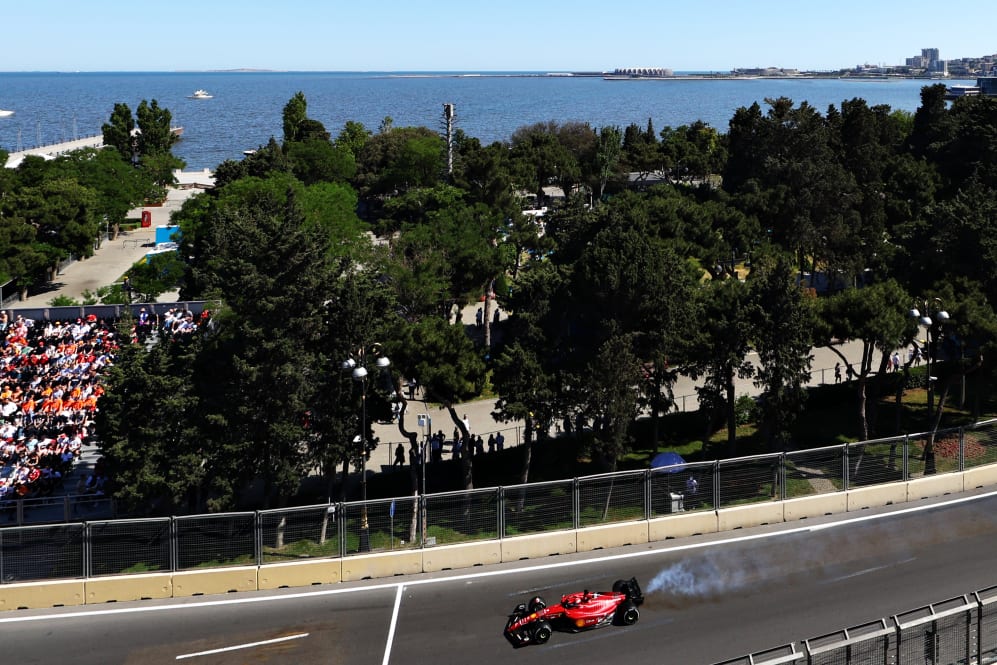 Could Perez have been more prepared? Probably, yes. There was no communication to him about Sainz pulling off (it happened some way behind Perez, of course) and therefore the possibility of a VSC. In that lap, Perez and his engineer were discussing ways in which to help him with his worsening traction, when in hindsight the focus needed to be the possibility of a VSC. He comfortably had enough of a gap over Leclerc at this time that he could have backed off slightly to keep the option of pitting open, had he been warned.
Leclerc, by contrast, had made for the pit entry lane as soon as the trackside and cockpit VSC lights came on. He was already coming in even as his engineer was telling him to do so.
Verstappen had spent the first eight laps unable to find a way by Leclerc, despite having greater end-of-straight speed and the extra help of DRS. It made no sense for him, in third place, to do the same as Leclerc at this point.
READ MORE: Bad luck has 'evened out' in title fight asserts Verstappen, as Perez says 'miscommunication' cost him in Baku
He would likely have remained behind and with no tyre offset would have faced the same problem as in the first eight laps. Better to stay out, get the benefit of a clear track now that Leclerc was out of his way, and do a more conventional stint duration. That way he would be on newer tyres than Leclerc after his stop and could possibly use that to pass. So he was instructed to do the opposite of Leclerc. Seeing the Ferrari pull in, Verstappen duly stayed out.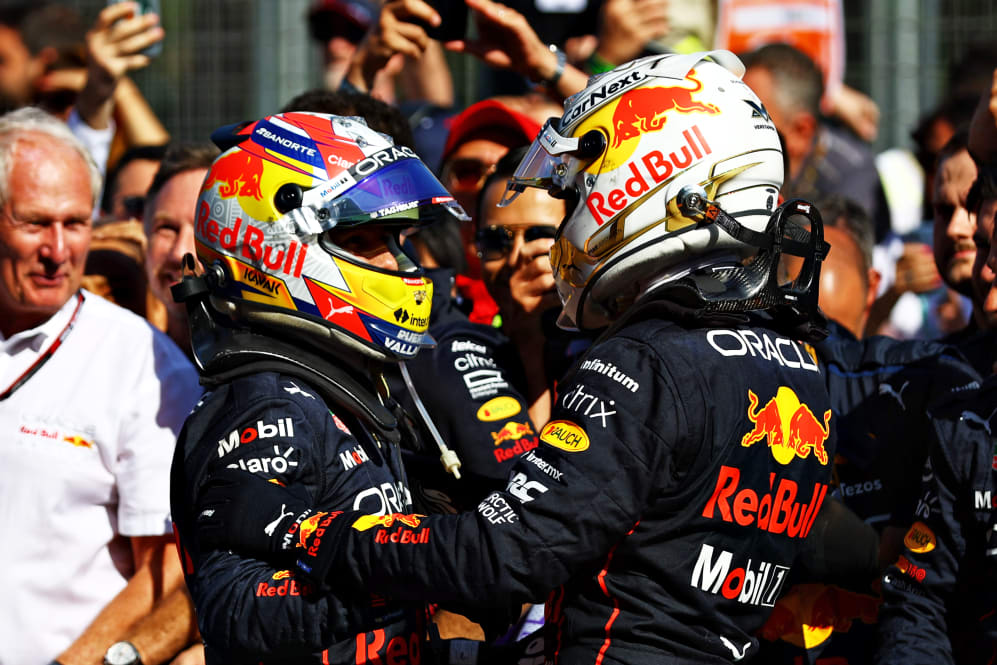 So both Red Bulls remained out – but for different reasons. Perez through unfortunate timing. Verstappen through having nothing to lose.
Leclerc was only 13s behind Verstappen as racing got under way again, and with a pit stop taking around 20s, the Ferrari was always going to be leading when the Red Bulls eventually made their stops. That's how it panned out, but before then Verstappen was able to catch and pass Perez easily.
Why was that? Perez's rear tyres had dramatically lost grip. He'd been pushing them hard in the opening laps and had already been talking of traction problems. That and the sudden cooling off under the VSC seemed to have damaged them. This just made his staying out look even more costly, for he could have been rid of those damaged tyres if the VSC had been initiated just 1s or so earlier.
FACTS AND STATS: Verstappen matches Clark-Lauda win tally with record 66th Red Bull podium
When Verstappen rejoined after his Lap 18 stop, he was trailing Leclerc by 13s. There were 43 laps to go. The challenge for Verstappen was to make up those 13s without taking too much from the tyres, so that he still had better tyres than Leclerc by the time he reached him. It may well have been possible, for Verstappen had the Red Bull working very well by now. But not certain. The result instead locked itself into place under a cloud of Ferrari engine smoke.