Vettel tests 'shield' frontal protection system at Silverstone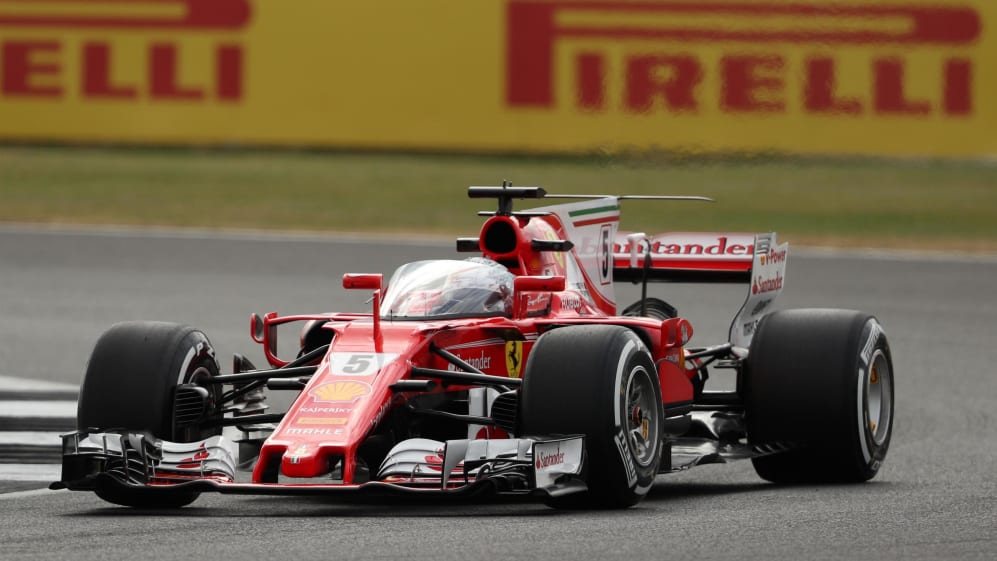 Ferrari's Sebastian Vettel has become the first driver to trial the FIA's latest cockpit protection concept, running with it in the early stages of FP1 at Silverstone.
A transparent open canopy system constructed using polycarbonate, the 'Shield' is aimed at providing significant protection from debris, while ensuring unrestricted forward vision for the driver.
The FIA, which announced it was prioritising testing of the shield over the previously trialled 'halo' concept in April, is currently working with the teams to define the system's geometry, with a number of indoor and outdoor tests currently being conducted and a first full track test planned for September at Monza.
However, in an effort to get initial feedback from drivers at the earliest possible stage of development, the FIA decided to conduct the short track test with Ferrari in Britain.