Vettel to auction off diversity helmet he wore in Turkey and Bahrain for two children's charities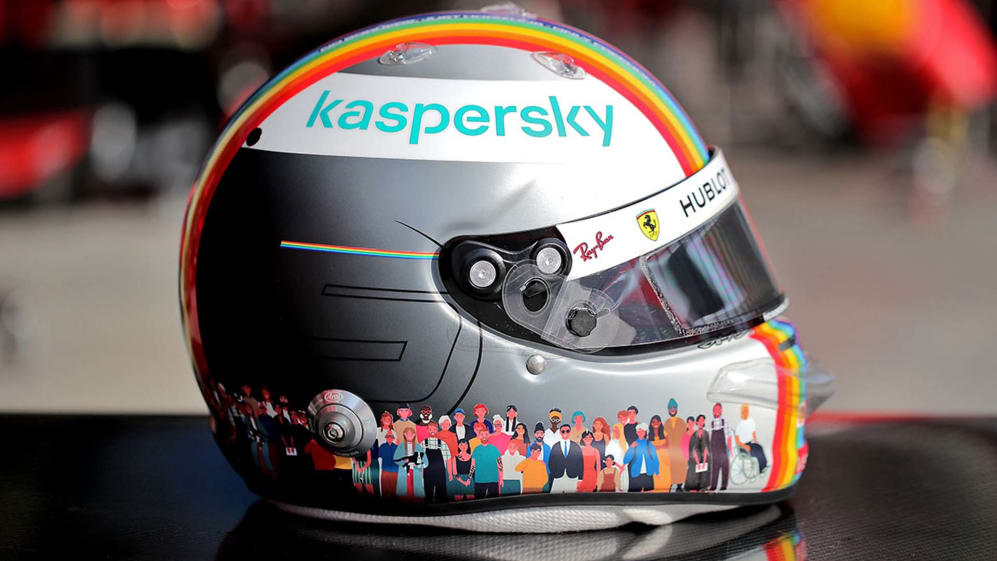 Sebastian Vettel is offering fans the chance to bid on the Diversity helmet design he raced with in Turkey, when he scored his first podium of the season, to raise money for two charities that work with children in Uganda and Togo.
The four-time world champion has retained all of his Formula 1 helmets through the years, aside from three which he has gifted to friends and one that he donated to Red Bull's charity Wings For Life during his time with the team.
This will be the only Ferrari helmet he has given away, the German also racing with it in the first of two races in Bahrain, with the silent auction opening today, Thursday 3 December and running until Sunday 13 December, the day of the season-finale in Abu Dhabi.
LISTEN: Sebastian Vettel reflects on his career and life outside F1 on Beyond The Grid
"We all know 2020 has been an extremely difficult year," said Vettel. "As Formula 1 drivers, we're standing up before every Grand Prix to send a message against racism.
"Because of the importance of sending a message, I had the idea to come up with a special helmet design – and that's how the diversity helmet was born. It's very similar to my original design, but instead of the German flag, we have the rainbow running over the top, and we have people all around the helmet.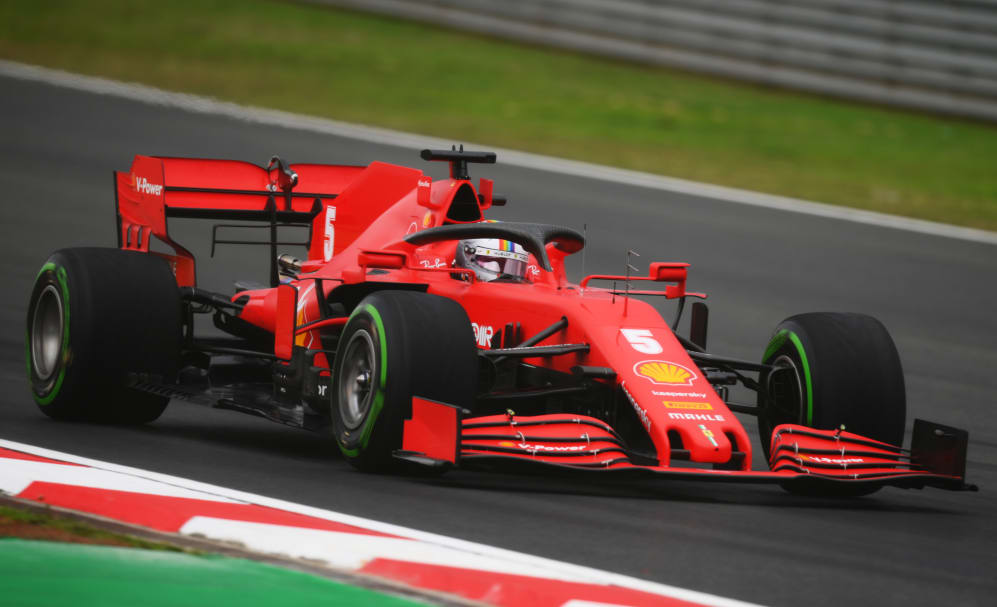 "On top, it says Together As One because the people as a sign of different origins, different belief, different colour. The message on top underlines the most basic human right, that we are all the same, and we deserve to be treated with respect.
"It hurts me to say this, but because I believe this helmet can be more than another message, I've decided this helmet can help and raise some money and I will auction it off. It will be the only Ferrari helmet in the last six years that I will give away.
"And I hope together, we will collect a lot of money. The proceeds will go entirely to charity."
The first charity is Children A Chance, which helps disadvantaged children in Uganda attend school and get an education. The second is Smiles For Togo, an organisation that implements social and sustainable projects for children in Togo.
You can find more details on www.SebastianVettel.com