Vettel urges calm to turn Ferrari's season around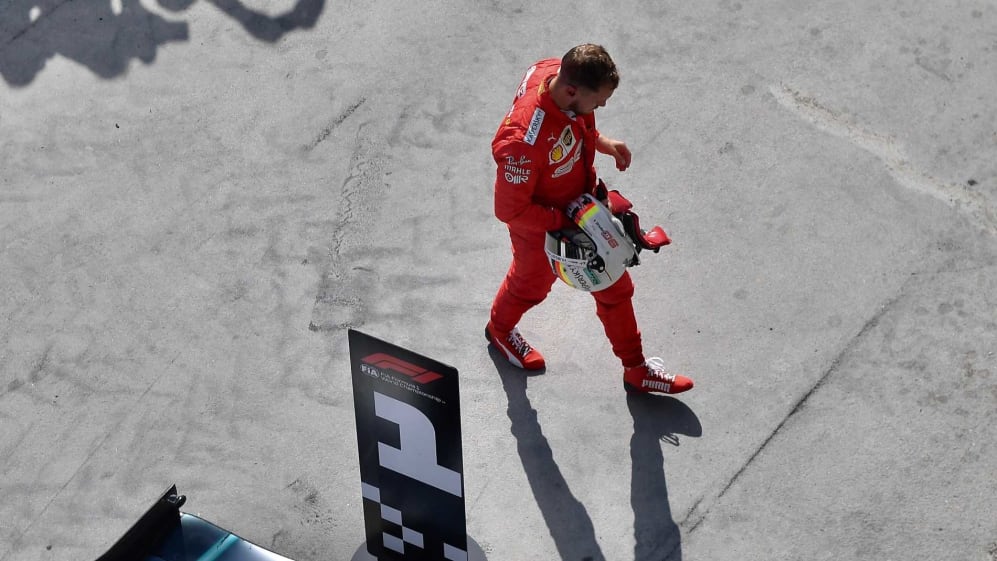 It doesn't bear repeating that Ferrari are facing a third winless season since 2014, when the turbo-hybrid Formula 1 era began. But 12 races into 2019 it's still the elephant in the room for the Scuderia. And as the team prepare for the next nine, Sebastian Vettel has called for calm.
With seemingly the fastest car in pre-season testing, Ferrari were the team to beat. That was until Mercedes' run of five one-two finishes beginning in Australia. Suddenly, a year has passed since Vettel's last victory, in Belgium, when the first corner turned into a sea of debris.
An introspective Vettel said: "I need to be critical of myself because here and there I didn't do the best job. So that's something that I need to focus on and need to get better in the second half of the season, which needs addressing."
The closest Vettel came to a win this season was in Canada, when his duel with Lewis Hamilton ended up with the Ferrari driver taking a trip across Turn 4, squeezing Hamilton against the wall and then taking a penalty for it.
READ MORE: Analysing Ferrari's airflow mastery
"Other than that I think it was a bit up and down, some races were better, some races were worse. But certainly the last couple of races where maybe a bit better for me, whereas some races in the beginning I struggled a bit more when we tried a lot of things. I think it's clear that we are not where we want to be."
That 150-point gulf between Ferrari and Mercedes in the standings tells part of the story, but analysis shows that their apparent weaknesses in low-speed corners may soon be overcome. And the next couple of races take place at Spa and Monza, with long straights that should favour Ferrari's low-downforce characteristics. Vettel said they're burning the midnight oil at Maranello to deliver after the summer break.
READ MORE: Ferrari hopeful of bounceback at high-speed Spa and Monza
"You look at the points table, you look at the race [in Hungary], you look at the areas in tracks where we are lacking compared to others, so we are addressing those things and we are working very hard. I don't think we are short of commitment.
"People are very passionate so I think the key now is to remain calm, do our homework and obviously try and catch up as much as we can. That's the key priority," he said.
What does Binotto think about Vettel's season so far?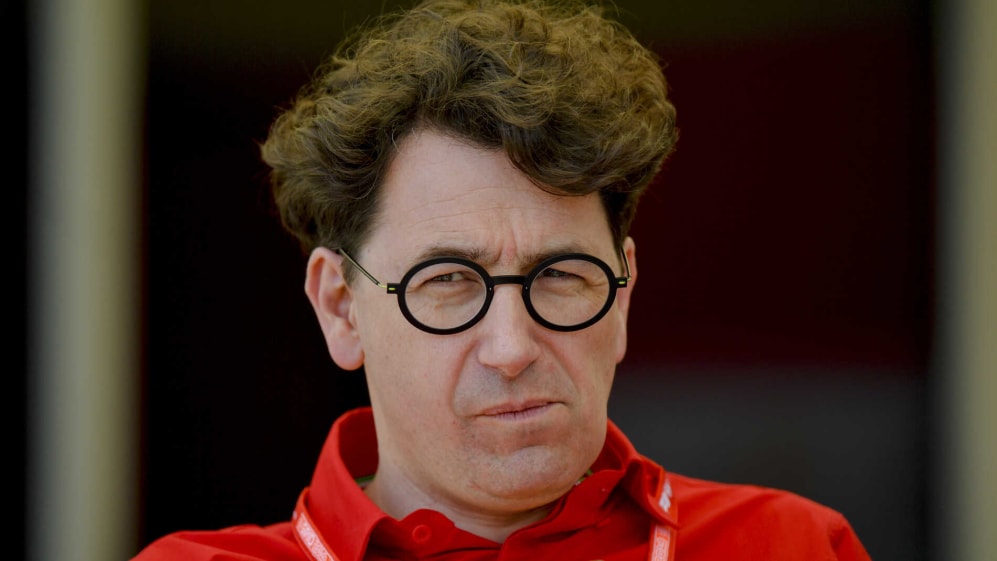 As Vettel said, it's been a season of 'ups and downs', and not just in Canada. Vettel crashed into Max Verstappen in Great Britain, then bounced back to take podiums in Germany and Hungary. As a result, Ferrari Team Principal Mattia Binotto had measured praise for the German.
"I think starting Seb's pace in the race is always very strong," he said. "I think it has been as well [in Hungary] and in Hockenheim. He is aware that it is important for him to capitalise on his race pace, so obviously when you may do some mistakes like in Silverstone, that's not the best but apart from that I think very happy. Because he has a lot of experience, he knows how to manage the tyres and I think this is where his strengths and are I think he is doing very well in that respect."
Tyres are still an issue for Ferrari. Vettel's command of the tyres is so proficient that Charles Leclerc said that he'd learn from his team mate for the coming races.
Ferrari are clearly not manning the panic stations just yet, with both Binotto and Vettel discussing their chances pragmatically. But it's hard to ignore Red Bull behind them: with nine races left, Ferrari will be doing their utmost to stop Red Bull overturning that 44-point deficit.