Ferrari hopeful of bounceback at high-speed Spa and Monza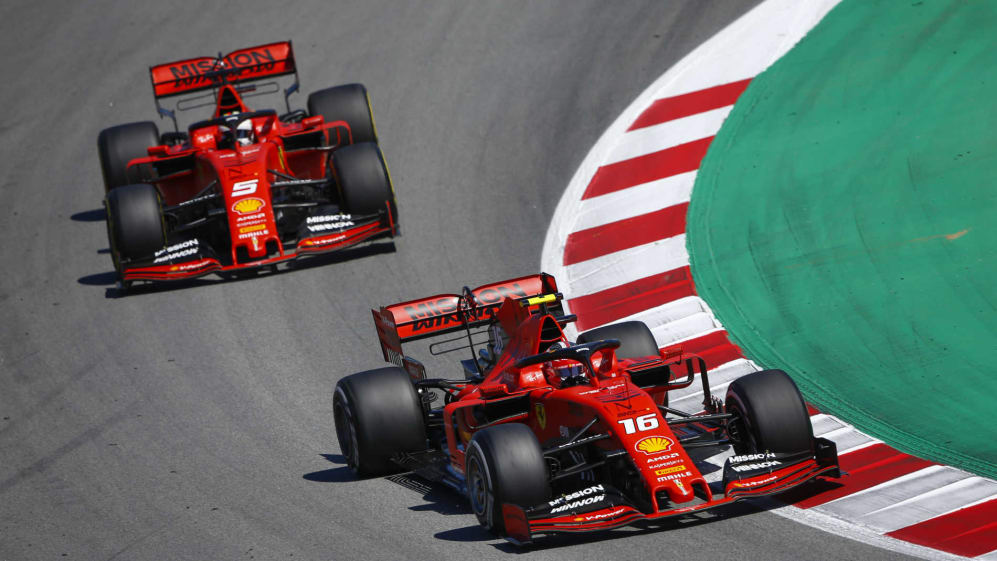 Winless so far in 2019, and now coming under increasing pressure from Red Bull for second in the constructors' standings, Ferrari are desperately hoping that they can turn the tide in Belgium and Italy - two power-sensitive venues that should play to the straight-line strengths of the SF90.
In slower corners, Ferrari have a deficit compared to leaders Mercedes and third-place constructor Red Bull, meaning that tracks such as the Hungaroring and Monaco aren't suited to Charles Leclerc and Sebastian Vettel's cars.
Analysis from Monaco showed that Ferrari were around 0.8s off Mercedes in terms of race pace, with Sebastian Vettel's leading SF90 over a minute down on race winner Lewis Hamilton in Hungary, giving a rough idea of how far back Ferrari can fall at low-speed, high-downforce circuits.
The following Grands Prix, however, should suit the SF90 as they take place at the high-speed Spa-Francorchamps and Monza, as Team Principal Mattia Binotto explained.
You always look for a silver bullet, but I've never come across a guy that's actually found it in over 10 years.
"I think [Spa and Monza] are more power sensitive, so we should certainly be more [successful] there, but there is nothing that is given. I think our competitors are all very strong and we try to challenge ourselves.   "I think the situation will be different to Budapest and we will try to prepare ourselves the best to seek the first victory," added Binotto, hoping for better after Vettel and Leclerc finished third and fourth respectively at the Hungarian Grand Prix.   Vettel, who took that final podium spot at the Hungaroring, concurred: "On paper, Spa, Monza, should be a bit better for us – but we need to confirm."
Of course Ferrari are looking for a solution, having brought in updates for Hungary, but it's not a quick fix, as Vettel explained.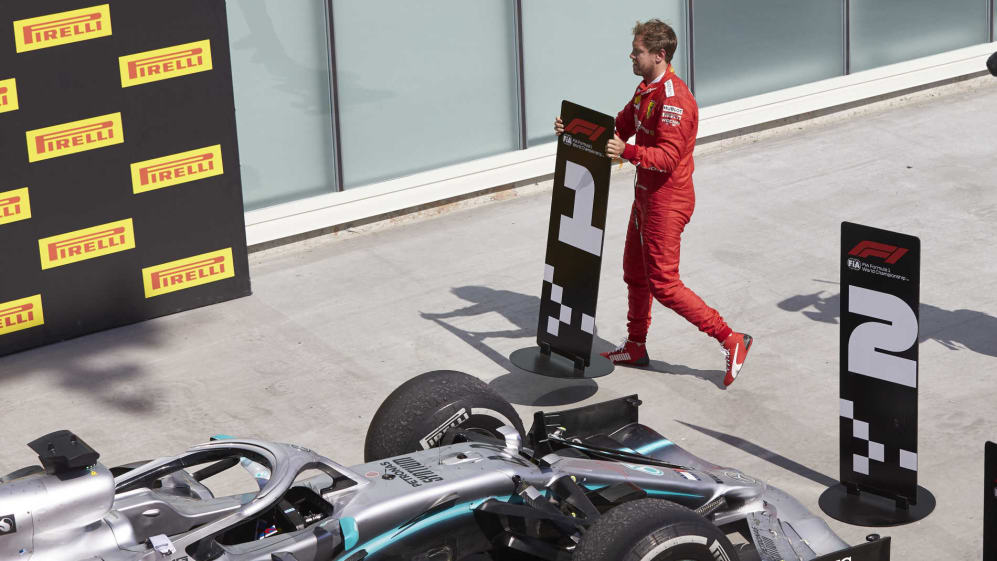 "We know that in the corners we struggle and the nature of race tracks, they have corners in them. So we would like to build a car faster in the corners. We are trying everything we can but currently it's not enough.   "I think everybody knows, everybody saw and everybody understands, but it's not easy to come up with magic solutions. You always look for a silver bullet, but I've never come across a guy that's actually found it in over 10 years. We keep looking, though that's where we are."
There's no guarantee that Ferrari will win at Spa and their home track, Monza, of course. This year, Leclerc narrowly missed out on victory in Austria having been overtaken late on by Max Verstappen, and also missed a maiden win in Bahrain with reliability issues. And Vettel was penalised out of a win in Canada, too.   They know there's no silver bullet for catching the Silver Arrows, nor the raging and resurgent Red Bulls, either, but Ferrari are in desperate need of points to hang on to second place in the constructors' standings, which is theirs by 44 points. Moreover, a winless season would make this their third such since the hybrid era began in 2014, and with it would come a huge blow to morale for staff and drivers alike.