Vettel urges fellow drivers to continue his legacy after retiring from F1 with points finish in Abu Dhabi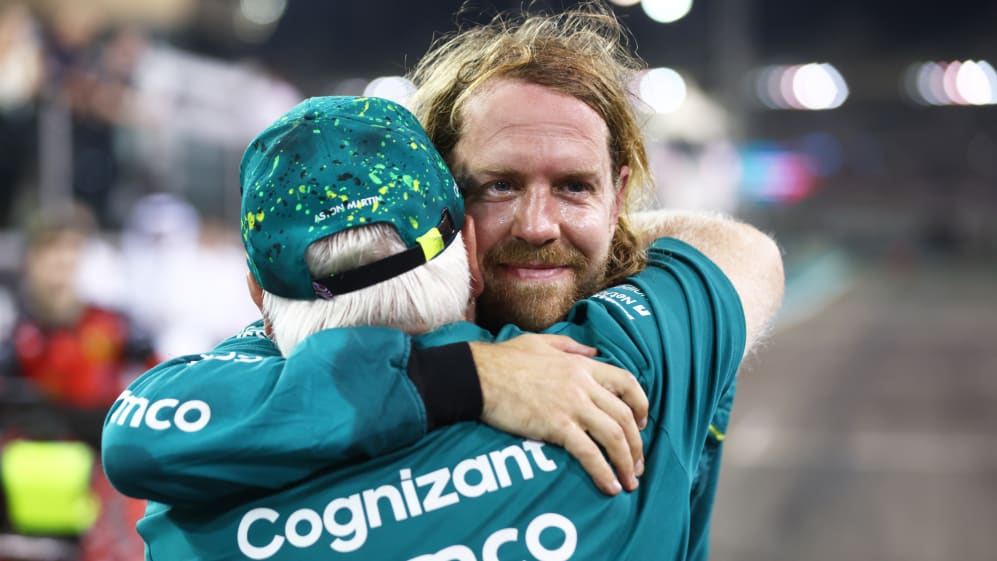 Sebastian Vettel added one more point to his enviable tally as the four-time world champion rounded out his F1 career with a hard-fought run to 10th position in the Abu Dhabi Grand Prix.
After storming to Q3 in his final qualifying appearance, Vettel managed to keep himself in the top 10 on race day at Yas Marina, despite frustrations over his out-of-sync strategy, to push his points total up to 3,098 – alongside his 57 pole positions, 53 wins and aforementioned quartet of titles.
However, despite his and eighth place-finishing team mate Lance Stroll's efforts in Abu Dhabi, Aston Martin finished drawn on points but behind Alfa Romeo in P7 in the standings.
Asked for his reflections post-race, Vettel said: "You know how it is, I wish it could have been a couple of more points, [but] I enjoyed the race. I think it was a bit of a different warm-up today, to get into the race, but once the lights go off, it's full-on race mode.
READ MORE: Verstappen cruises to victory in Abu Dhabi as Leclerc seals P2 in standings over Perez
"I think we didn't go for the best strategy, so it was a shame, because maybe we could have turned the constructors' championship around for us, but overall [it's] obviously a big day.
"A big thank you for all the support – so many flags, so many smiling faces, which has been very, very special. I'm sure I'm going to miss it more than I understand right now."
Pushed for a final message as he walks away from the sport, Vettel called on the rest of the F1 grid "to carry on some of the good work" in future years, with the German recently leading the way as an active supporter of LGBTQ+ rights, as well as speaking out about climate change, equality and wildlife issues.
"The last two years have maybe been a bit disappointing from a sporting point of view, but very, very useful and important to me in my life. A lot of things happened, [there were] a lot of things that I realised," he commented.
DRIVER OF THE DAY: Vettel gets your vote as four-time champ bows out in style
"I think it's a huge privilege being in the position that we are in, and with that comes some responsibility, so I hope to pass on a little bit to the other drivers, to carry on some of the good work. It's great to see that we have the power to inspire [the fans] with what we do and what we say.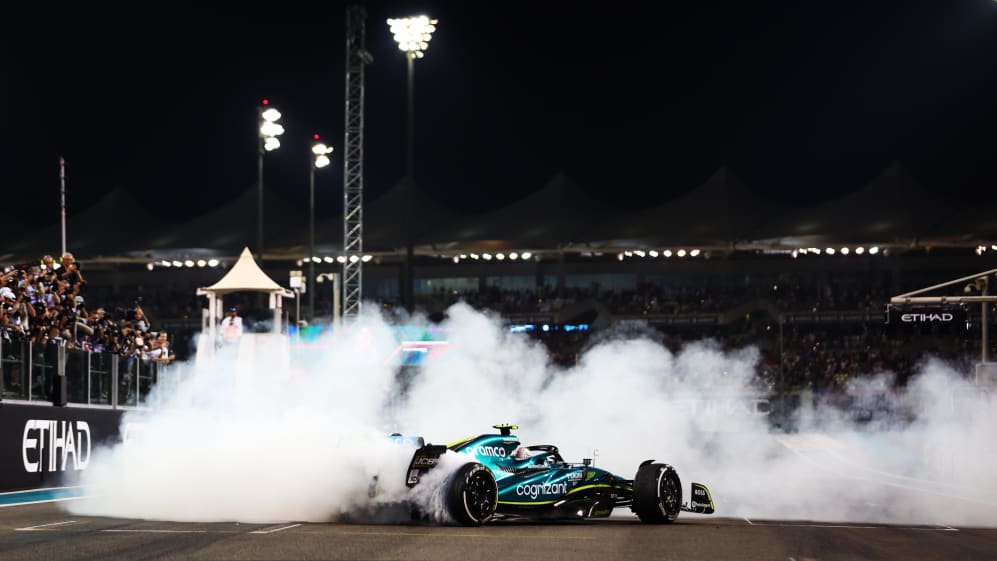 "I think there are far bigger and far more important things than racing in circles, but obviously it is what we love and through that, if we can transfer some of the really important values, that's big. So I think for that, the last two years have been great for me.
"Thank you for the support, the messages, the letters and all the love in general. I will miss that, but it's been an absolute joy throughout my career."