Interview
Vettel: Verstappen pace made 50th pole extra rewarding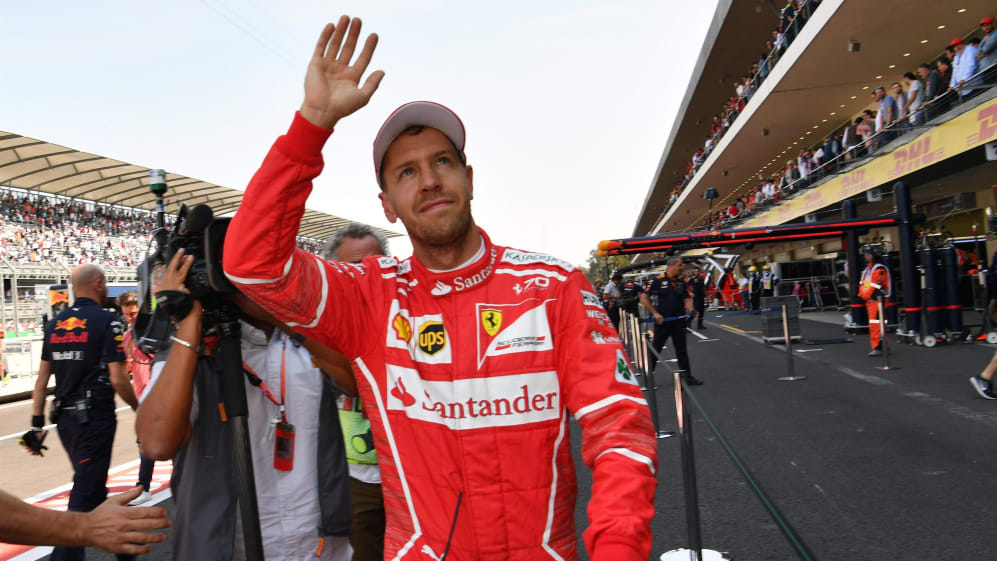 Sebastian Vettel left it late to grab pole position in Mexico, but in doing so gave himself the best possibly chance – slim as it still is – of stopping title rival Lewis Hamilton securing the 2017 drivers' title on Sunday. Here's what the Ferrari star had to say about preventing Max Verstappen taking his record as F1's youngest polesitter – and about his prospects for tomorrow's race…
Q: Sebastian, this was your 50th pole position – congratulations. It seemed like a perfect lap – would you agree?
Sebastian Vettel: Ha, I nearly lost it in Turn 6, so not entirely perfect. But I somehow managed not to lose it entirely and it was the opposite: I gained time. And then maybe it was perfect, because I possibly couldn't do it again! (Laughs) I am really happy.
Yes, it was very close to Max. I knew that I needed to get it right in sector one – and I did. It was not easy to get the front tyres up to temperature, but I did, and then I was somehow relieved going into sector two – and from there it rolled. Yes, the little scare in Turn 6, but then the last sector I knew I just had to keep it clean and tidy, as this is the fastest way around.
It is a bit slippery here, so it is rather easy to make a mistake. When I came out of the last corner I was pretty happy, as I knew that this was good run. I knew it would be close, but I also was sure that it would be enough. There is, of course, that moment when other guys are still doing their lap and you are not totally sure if it will be enough – but it was, so I am very happy.
Q: What was the secret to success today?
SV: Not making any mistakes. This track is very prone to making little mistakes here and there. It is very slippery and you easily lose grip if you want too much. But then to push to the limit without overstepping it – that was what made my lap.
Q: You said that the team have changed something on the car. When did you feel that this was a good move?
SV: Actually already in FP3, even though it was pretty cool. But then in the afternoon, with rising temperatures, the car came more and more alive – and got better with every lap.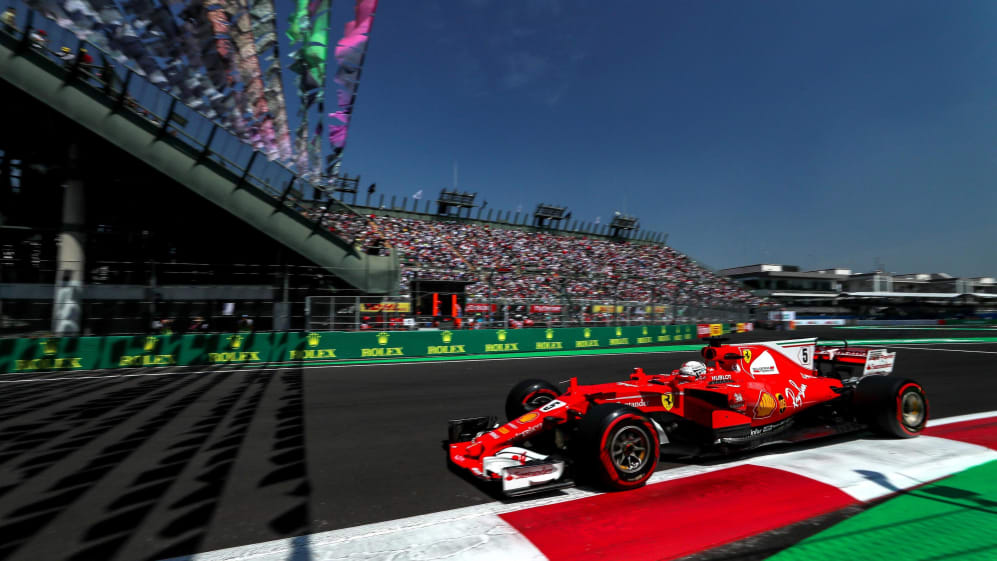 Q: It was not only the perfect timing today, but also the perfect timing in the race for the title. Looks like you have not given it up…
SV: I think we have given it all today – unfortunately there have been races where we haven't been able to give anything. Those were the bitter ones. But that is all in the past. I am happy today and looking forward to tomorrow. Our pace is good – our pace has been good last weekend, also in the race, even if I have been compromised. If we stay out of trouble this time it should be alright.
Q: Is this pole position today one of the best of your 50?
SV: Hard to say right now, but it was a real good one. It was very close – and if it is very close the team battle is the most rewarding! Probably the Red Bulls were a bit faster, but we have managed to keep them behind. Max has really shown incredible pace, so it is even more rewarding to be on pole.
Q: Pole Vettel, P2 Verstappen and P3 Hamilton: how do you imagine the start tomorrow? Will it be a hot one – Mexican flavour?
SV: Ha, if it is 'spicy' behind me I don't mind! We are concentrating on our own start and hopefully it is a good one, like the ones at the last couple of races. It is a long distance to the first corner, so a lot of things can happen.
Q: There had been suggestions that Max might lose grid places for impeding. Would you have preferred Lewis over Max next to you?
SV: The Mercedes has a bit more power, so better not. When it comes to a pace battle at the start, I think the Mercedes are still a bit faster. But we have seen last weekend that with a good start you can compensate for a lot.
Q: From what we have seen today, would you say that Lewis has not yet bagged the title?
SV: I think this is not in our hands. The lead that Mercedes has is too big, so I would say that the advantage is on their side, but we will definitely try everything to postpone a decision as long as possible. We have the chance to win tomorrow – and if we don't do any mistakes it should work. What that means for the championship we will see.