Vettel vows to race for team, but won't back down from Leclerc fight in final Ferrari season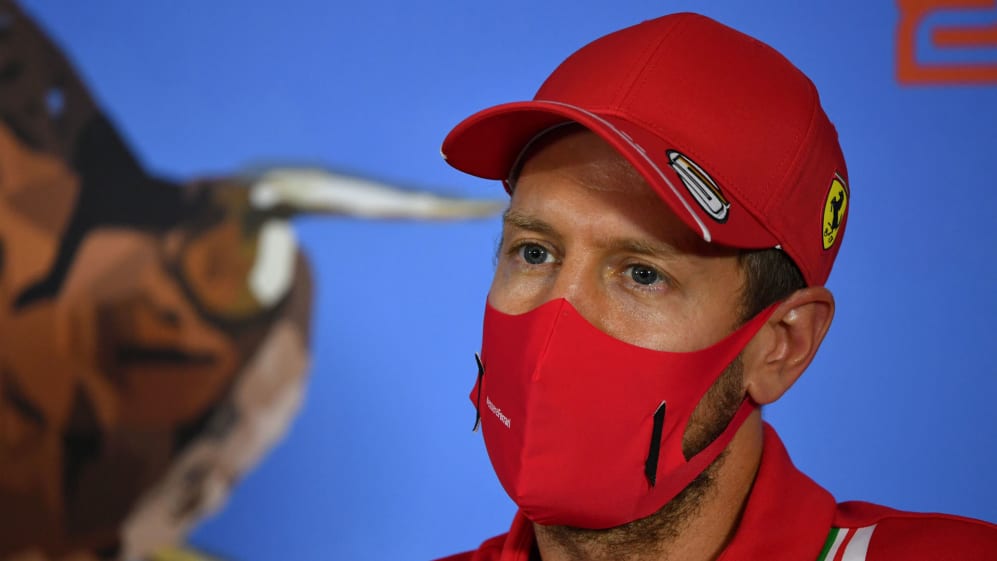 Perhaps the most explosive team mate battle in Formula 1 last year was at Ferrari as new boy Charles Leclerc arrived and set about making his mark alongside four time world champion Sebastian Vettel.
In Brazil the rivalry was so intense the pair committed that ultimate racing driver sin of crashing into each other on track, when a skirmish saw both of them limp out of the race with just six laps to go.
But now that we know Vettel will be leaving the team at the end of the year, will we see a less aggressive approach from him in 2020, or will he simply be driving for himself? At the pre-Austrian Grand Prix press conference he was asked whether he would obey any team orders in support of Leclerc should he be asked to this season.
READ MORE: Ferrari plan 'significant' change of development direction – but no power unit upgrade
Vettel explained: "Surely should the situation arise and make sense I think you expect both drivers to help each other out. I don't think that has anything to do with the fact that my contract expires and I'm going to be leaving the team.
"But at the same time you're racing for yourself – you know, not trying to make Charles's life easier on track in terms of waving him by. We have been fighting each other in the past and we will continue to do so," he concluded.
And as Leclerc prepared to embark on his second season at Ferrari, in which he could theoretically become the youngest ever world champion – breaking Vettel's record – the Monegasque said he expected no favours from his team mate.
"I don't think that will change compared to the other season. Last year we were fighting each other and of course sometimes we need to also play as a team, or drive as a team and work as a team, which is always very important.
"It's also beneficial for us to in some ways to work as a team. Again there will be situations where it's good that we have to work as a team."
READ MORE: FERRARI: Everything you need to know before the 2020 F1 season starts