Vettel's driving style 'not as extreme' as Perez's, says Aston Martin Technical Director of new charge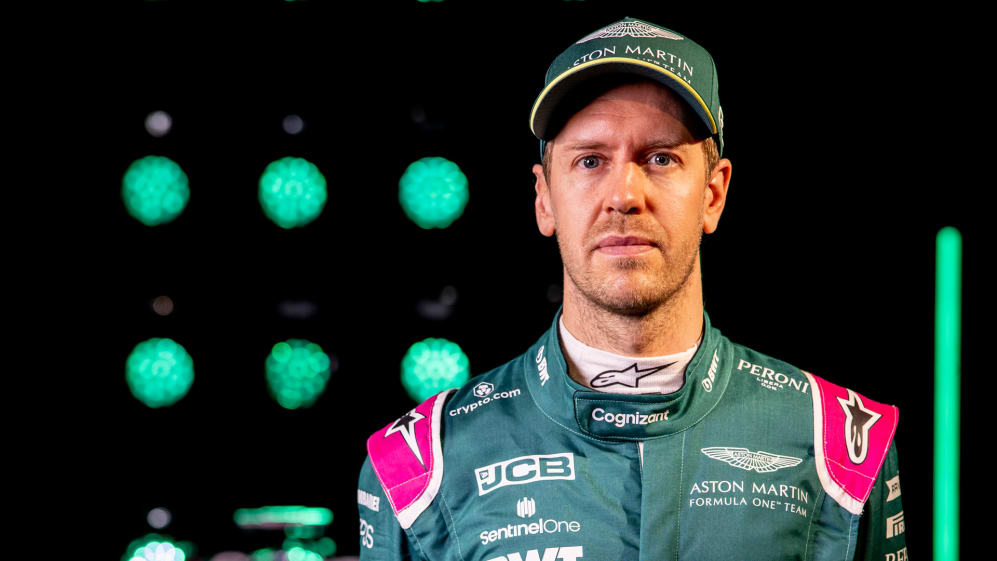 A stunning racing green livery, a brand new identity and a four-time champion on board: The changes at Aston Martin for 2021 run deep, and Technical Director Andrew Green has already spotted differences between the driving style of new driver Sebastian Vettel and that of former driver Sergio Perez.
The Aston Martin AMR21 was revealed in a star-studded online event on Wednesday, with Lance Stroll and four-time champion Vettel shaking down the car on Thursday at Silverstone. And though it's early days, the team's technical chief revealed just how Perez (now at Red Bull) and Vettel differ.
READ MORE: The return of an icon and lofty ambitions – 5 takeaways from Aston Martin's star-studded 2021 launch
"About Seb, yes he does have… his own personal driving style, but that's no different to the driving style we've seen from other drivers, and I'd say not as extreme as the driver he's replacing, who had a very extreme driving style that was very difficult to get right at all tracks. It shone on certain tracks and not on others.
"I think Seb's style is a lot less extreme, and we have the tools and the capability to tune the car to suit him for sure. We've already started working on that, we've been working on that on the simulator for the last month and he seems very happy with the direction that we've taken, so no problems there," he said.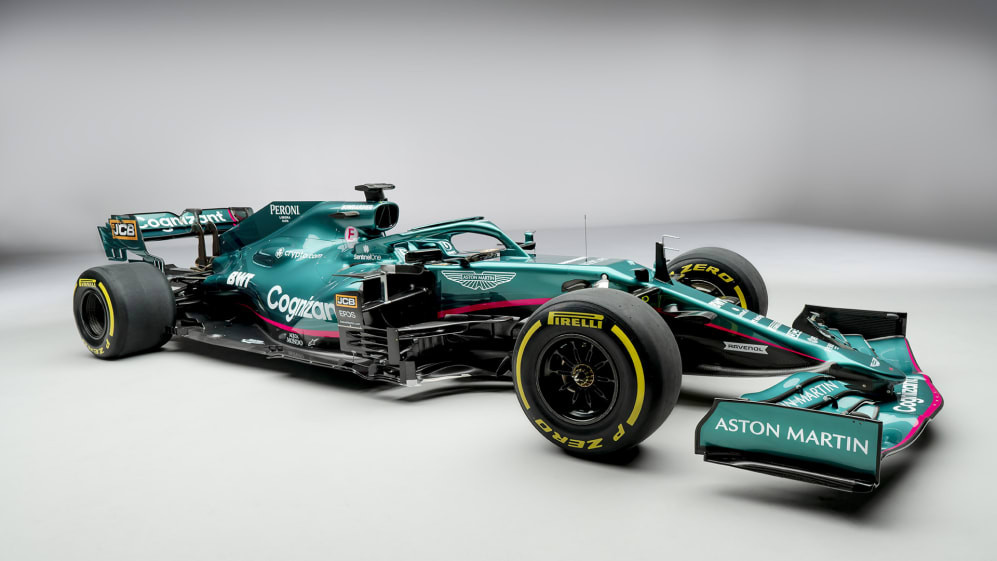 Vettel may be Ferrari's third most successful driver in terms of victories, earning 14 between 2015-20, but the German finished a lowly 13th in the standings last season. Yet Green is adamant that Vettel's mindset and form are still exemplary ahead of the 2021 campaign.
"We haven't really got into where his head was at previously – we're a team looking forward – but all I can say is he appears incredibly relaxed," asserted Green.
WATCH: Sebastian Vettel inspired by 'great spirit and determination' at Aston Martin
"He has integrated into the team very quickly, his contribution started immediately, and I think we're going to get the best out of Seb, I really do; he's at the top of his career, he's there, so I think if we can't extract the best out of Seb, it's our fault not his.
"I'm confident we can get Seb in the right place," he added.
It already seems, given the ease with which Vettel has fitted into his new team, that he is in the 'right place', as Green went on to explain.
"Seb I think is fitting in really well," continued Green. "He's gelling with his crew, with the team, he's obviously a very likeable chap but he's also incredibly knowledgeable and meticulous about the way he works.
RAPID REACTION: Why Aston Martin's AMR21 looks like the most evolved 2021 car yet
"That's exactly why we wanted him involved and we're starting to see how we can adapt to his way of working. It is different to the way we've worked before but like I said that's exactly the reason we got him in, to impart some of his knowledge and wisdom on us as a four-times world champion, that's exactly what we need," he concluded.
Our next sight of the AMR21 on track – with Vettel and Stroll at the wheel – will be at pre-season testing, which begins on March 12 at Bahrain.