Victory has made me even more hungry for F1 seat, says Perez as he waits for news on 2021 drive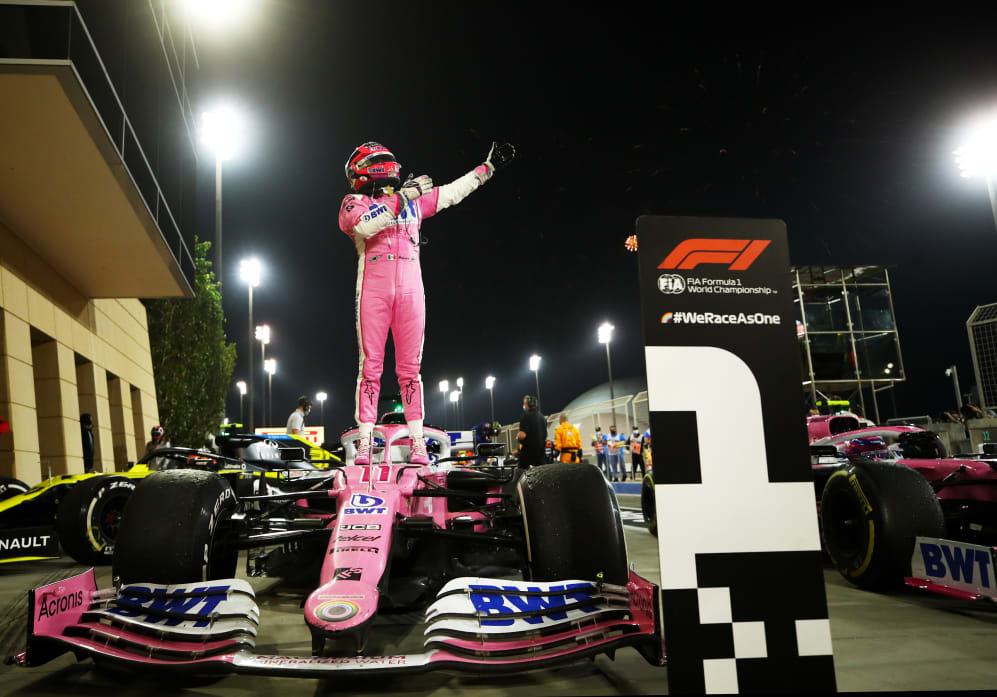 One race on from winning his first ever Grand Prix, Sergio Perez still doesn't know if he'll be on the grid in 2021. But according to the Mexican, having had his first taste of victory, he's now more determined than ever to keep his place in Formula 1.
A disastrous Sakhir Grand Prix for Mercedes, coupled with an incredible recovery drive from P18 for Perez, saw the Mexican claim his maiden win at the 190th time of asking – a feat which, according to Perez, appeared to have resonated with the whole of Mexico.
READ MORE: Perez 'can't be left outside F1' says Ocon as he empathises with Sakhir GP winner
"People were on the streets celebrating," he said of the reaction to the win. "That Sunday was a very special day and a lot of people went onto the streets to celebrate. People were sending me videos crying about it, you know? Hearing the National Anthem in Formula 1 is very special… It's been incredible for myself, my family and my country."
His victory notwithstanding, though, with Racing Point having opted to put Sebastian Vettel in his place for 2021, Perez now knows that a seat at Red Bull for 2021 – in place of Alex Albon – remains his most realistic hope of staying on the grid for next year. But according to the Mexican, he was at peace with whatever happens next – although he admitted that the win had made him hungry to achieve more in Formula 1.
READ MORE: Alex Albon on his 2020 season and the fight to save his Red Bull seat
"[Red Bull] will make the decision at some point after the weekend," said Perez. "I don't know when that will decision will be, but there is not a lot of hurry anymore… We waited so long but now, one week or two weeks more to know a decision – it doesn't change as much.
"I'm in big peace with myself," he added. "I'm not fully in control of my future at the moment, and it's something that bothers you. Any human being in this position will struggle a bit, but given it's not in my hands, given the victory came… I feel that I've made the most of my opportunities.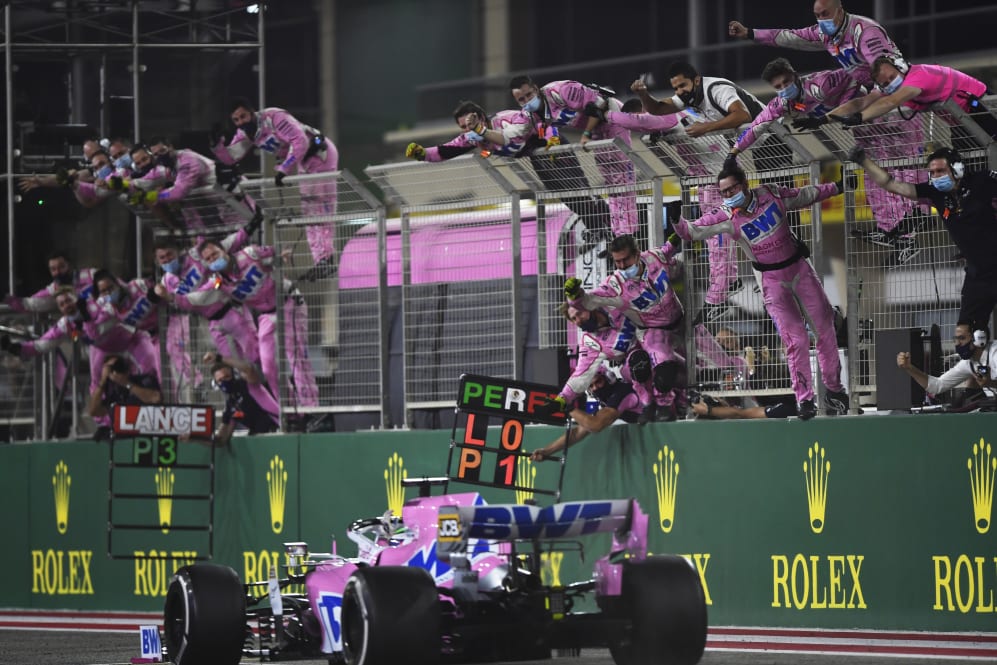 "If I have a seat for next year, it's great. But if not, I'm willing to come back in '22. I believe that I'm at the peak of my career and the best years are ahead of me, so even missing a year next year, I'm determined enough to come back for '22. If I have to take a year out, I'll do it, but I'm more determined than ever to come back.
"The victory gave me some peace, but a lot more hunger. I want more in the sport. After you do the first one, you know that you can do it again. And I want to do it many more times again."
READ MORE: Russell's proven he's world champion material – but it will be a tragedy if Perez isn't in F1 next year, says Brawn
Meanwhile, Perez added that, despite still basking in the afterglow of his win, his focus this weekend at the Abu Dhabi Grand Prix was on ensuring Racing Point end the season in P3 in the constructors' championship – which they currently hold by 10 points from McLaren, and 22 from Renault.
"Formula 1 goes so fast but all the focus is on this weekend, on finishing on a high," he said. "What happened last weekend, doesn't matter. We have to perform this weekend, we have so much work to do this coming race because we have to make sure we finish in that third in the constructors, which the battle is still fully on so anything can happen. We've got a job to do – one more job to do."