Feature
Russell's proven he's world champion material – but it will be a tragedy if Perez isn't in F1 next year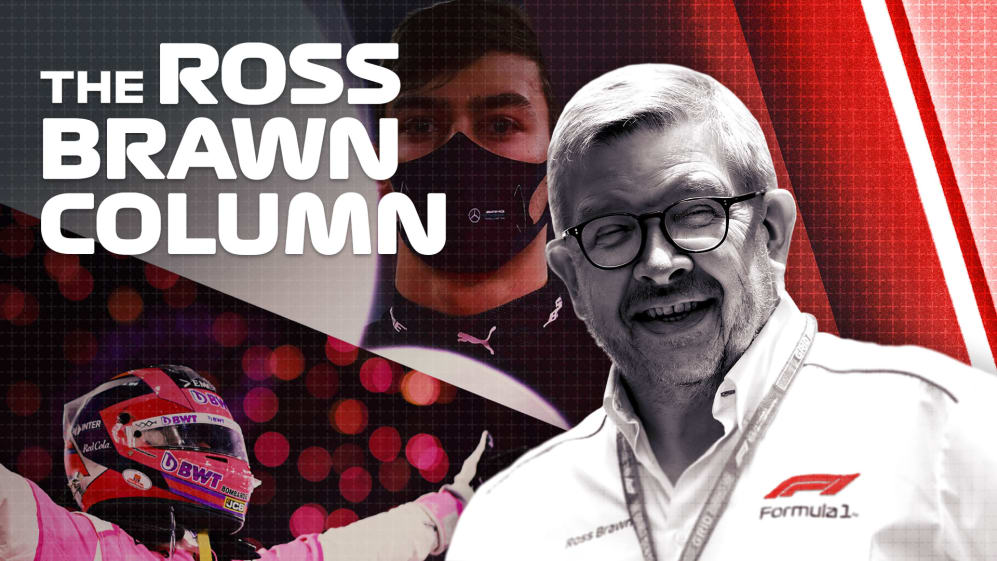 The Sakhir Grand Prix, on Bahrain's new Outer Loop circuit, provided a dramatic race that yielded a first-time winner and new face on the podium. Formula 1 Managing Director, Motorsport, Ross Brawn discusses the key talking points…
Russell is world champion material
George should be very positive about this weekend, despite the disappointing final result. He delivered an exceptional performance in pretty challenging circumstances.
I always thought he was a good Grand Prix driver. We've commented in this column before how good he has looked, but you never know if he has that last little bit of speed that marks you out as brilliant driver. George demonstrated that he has got that extra little bit – and a star is born.
READ MORE: The smoking gun that cost Mercedes and Russell a win in Sakhir
There is now no doubt that he's F1 world champion material. He didn't make any mistakes in a challenging situation and all the problems were the team's, not his. And he drove impeccably until he had the win taken away.
READ MORE: Russell expresses disbelief that maiden win was 'taken away from us twice' after Mercedes pit drama in Sakhir
He will be very frustrated not to have won but I don't think he should be. He's registered on the scale now. Any doubts anyone had, will be gone. Clearly he's exceptional.
Perez drove brilliantly for first win
This was a thoroughly deserved victory for Checo. I said in this column last week Racing Point may be feeling they underachieved. Well they corrected the scales yesterday – big time. And all credit to them. They were there and picked up the pieces and Checo just drove brilliantly.
We all want to see him next year. It'll be a tragedy if he can't get a car. The team must be thinking about the decisions they have made, losing him when he's driving so well.
His replacement Sebastian Vettel I'm sure will come back stronger, as he's in a bit of a trough at the moment, but Checo is a guaranteed deal. So that'll be interesting to see how that develops. In a way, Seb has some fairly big shoes to fill now, even if he's a world champion.
READ MORE: 'I hope I'm not dreaming' – Perez rendered speechless after ending 190-race wait for victory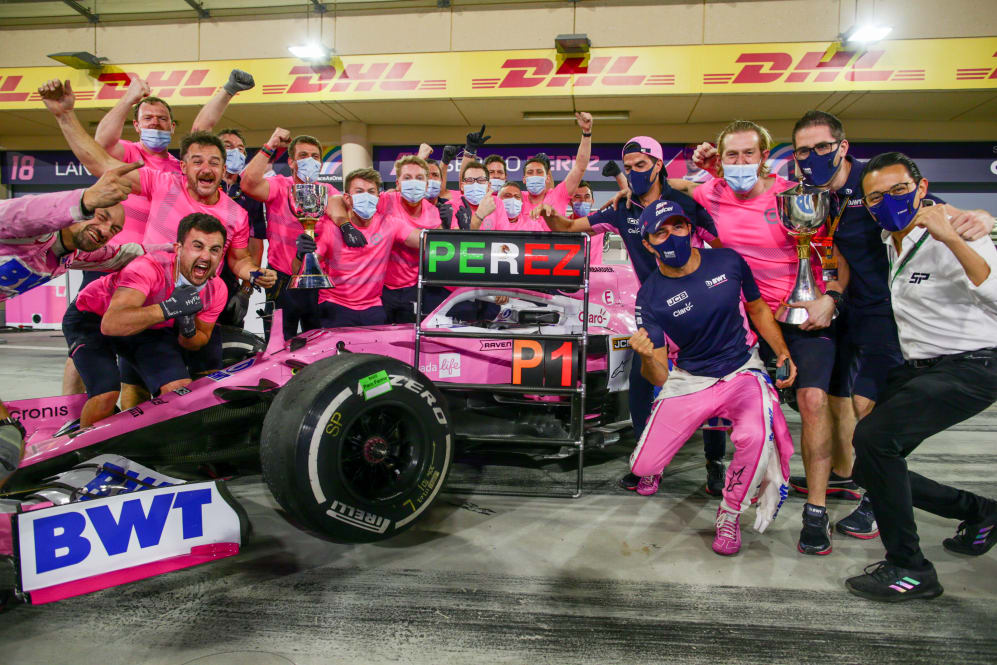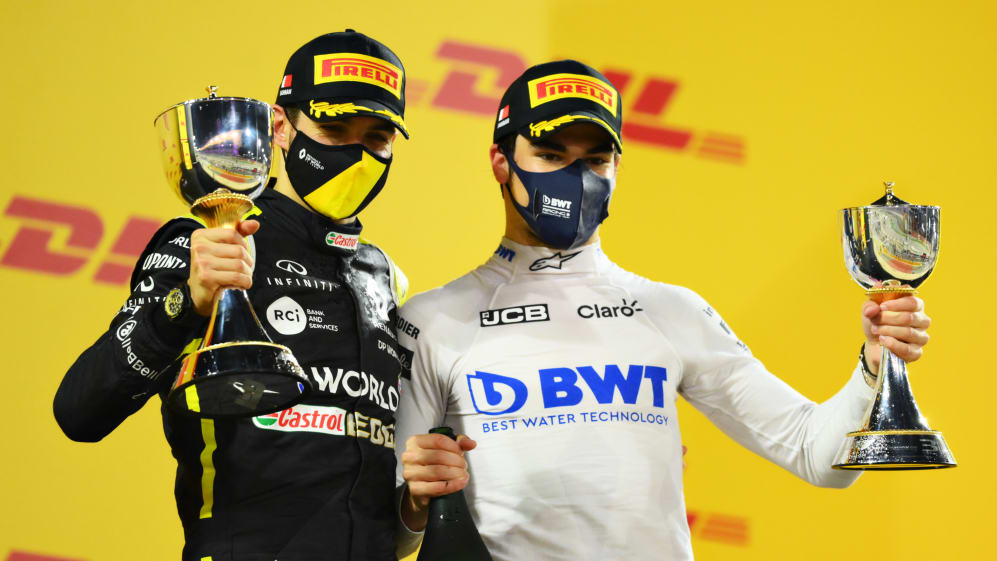 Race robbed of two big stars
It was frustrating to have two of the big stars taken away from us so early in the race, when Charles Leclerc and Max Verstappen retired on the opening lap.
Max could have been incredibly strong today and while Charles was a bit out of position in terms of his qualifying, he's got that talent to deal with it.
It was a pretty adventurous move from Charles and he paid the price on track, while also picking up a grid penalty for the next race in Abu Dhabi. That incident put Checo back in last, after he was hit by Charles, but as it turns out, that was an opportunity!
New Bahrain layout delivers
The architect of the Outer Loop layout should be F1's Head of Vehicle Performance Craig Wilson. He was the one who brought it to me and suggested the idea. I have to admit, I was a bit nervous, but the more I thought about it, the more I liked it.
PADDOCK PASS: All the reaction from a wild Sakhir Grand Prix as Perez takes his maiden win
We were just conscious of having, at this stage of the season, a cookie cutter second race at Bahrain. Why would it be any different if we ran the same layout twice? It's a simple track, but quite challenging. The bumps make it far from easy, and the drivers who psychologically focused on it made the best of it so it worked really well.
It was a pleasing outcome and thanks to the Bahrainis and Prince Salman for putting on such a fabulous event for two weeks with very well managed Covid-19 protocols. Everyone felt very safe and comfortable here and it's been a great couple of weeks.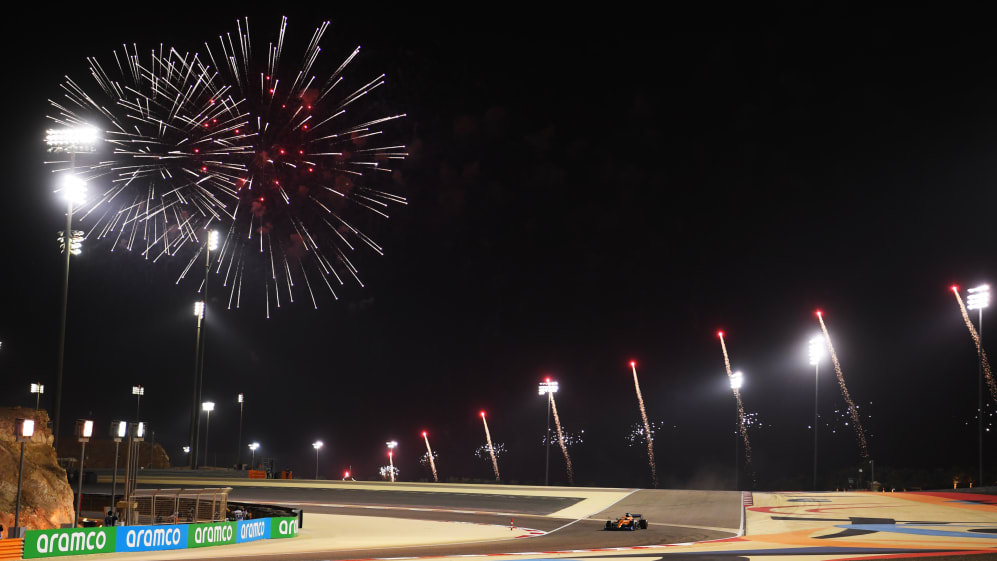 New drivers get a run-out
We had a couple of young drivers making their F1 debut this weekend, in Jack Aitken and Pietro Fittipaldi at Williams and Haas respectively.
With so little running under their belts, it was never going to be easy, but they applied themselves well and knuckled down to get as much experience as they could.
You could say they have had their initiation now. Welcome to the shark tank, as it's 20 of the best drivers in the world.
READ MORE: 'Gutted' Aitken 'desperate to have another go' with Williams after race-defining shunt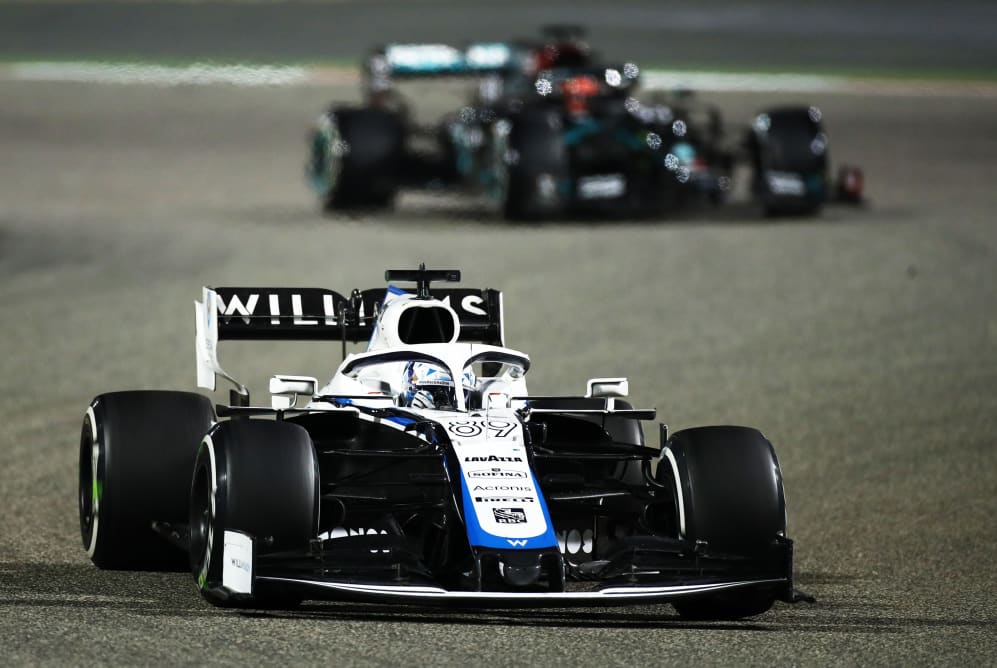 Schumacher Jr wins F2 title ahead of F1 debut
Congratulations to Mick Schumacher for winning the F2 title. I'm delighted. He's a great lad and has worked really hard at it. Carrying the Schumacher name is not easy. It can open some doors, but it also brings a lot of pressure and Mick's handled it remarkably well.
READ MORE: 'I wanted to achieve something myself' – An emotional Mick Schumacher opens up after F2 title win
It was deja-vu seeing him making such a tough job of winning it because his dad was the same! I can remember one or two championships where it was a case of 'it's OK Michael, just finish sixth in this race and we're fine' and then he would go out and try and hit everything he could find!
It did feel rather familiar! And my heart was in my mouth at times, but it all came good at the end. He attacked very strongly in the Sprint Race on Sunday and it probably cost him in the end, as it flatspotted a tyre, and that became a problem and forced the pitstop. Maybe it was a touch too aggressive, but it was good to see him going for it.
While he didn't finish in the way he would have preferred, he's had a great season with some great results and I look forward to seeing him in F1 next year.