Poll
VOTE: Which driver has the best helmet design on the 2020 F1 grid?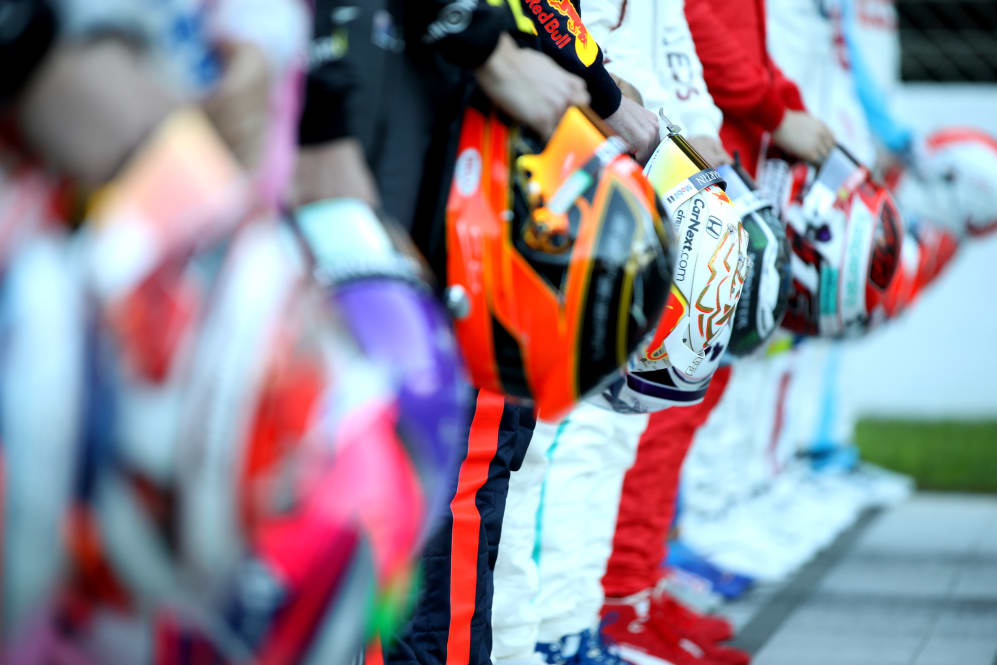 The start of the 2020 F1 season may have been delayed, but we want to know which driver will look the sharpest out on track once we do get underway, so vote and tell us which of the 2020 helmets is your favourite.
From Lance Stroll's neon pink to Lando Norris's fluorescent yellow, there's a diverse range of designs on the 2020 grid, including Daniel Ricciardo's brand-new helmet that he was set to debut at home having previously paid tribute to late NBA legend Kobe Bryant with a special design he used at F1 testing in Barcelona.
Antonio Giovinazzi, Sebastian Vettel and Carlos Sainz are amoung those sporting their national colours, while bold colour choices have been made by Max Verstappen and Lewis Hamilton too. Which one's your favourite?