Walk the track for charity ahead of the Canadian GP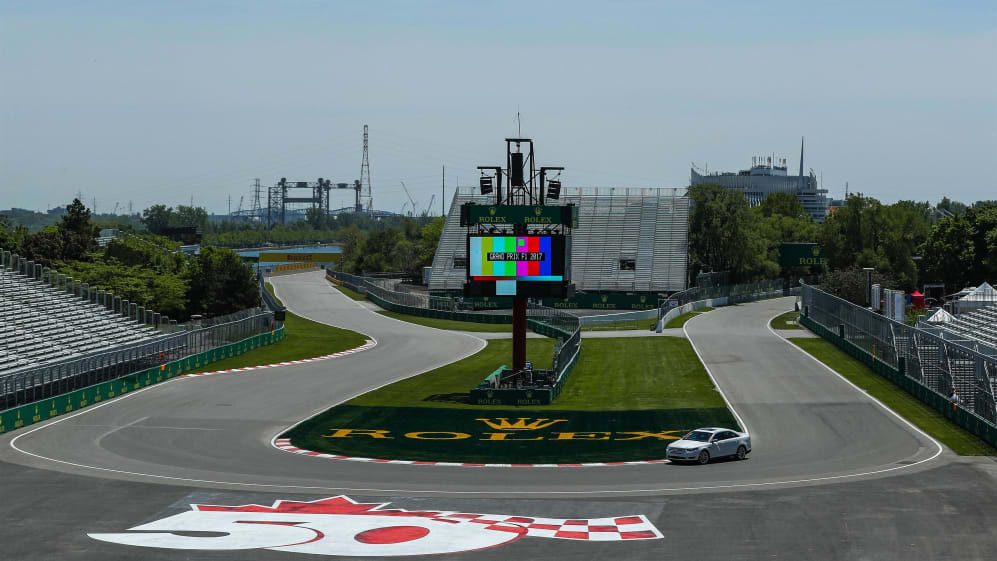 Ever wanted to walk an F1 track, taking in iconic corners while treading the fresh tyre marks left by your favourite drivers? Well for fans attending next month's Formula 1 Grand Prix Du Canada 2018, that dream can become a reality…
Just hours after the likes of Lewis Hamilton, Sebastian Vettel and Fernando Alonso take to the Circuit Gilles-Villeneuve for the opening two practice sessions on the Friday, supporters will have a rare opportunity to take a stroll around the 4.361km-long track.
You'll be able to take all the pictures you want while getting up close and personal with the corners mastered by F1 drivers over the years. Want to stand on a finish line that has seen the likes of Michael Schumacher, Ayrton Senna and Nigel Mansell cross as winners? You can do that, too!
Supporting Heart & Stroke, a Canadian charity dedicated to fighting heart disease and stroke, the Montreal venue will celebrate 40 years of hosting F1 by inviting celebrities and famous faces to also take part in the event. Joannie Rochette, an Olympic bronze medallist, and former Olympic champion and stroke survivor Denny Morrison will be among the track walkers in front of their home fans. Speaking about the announcement, Canadian Grand Prix President and CEO Francois Dumontier said: "We are happy to include this walk, open to racing fans, in our special programming as we celebrate the Canadian Grand Prix's 40th anniversary in Montreal.
"In addition, for this project, we are pleased to count on the support of the heads of Formula 1. Heart & Stroke deserves everyone's support, including that of motor racing fans."
Tickets to this unique experience, which has been launched to help support vital, cutting-edge research funded by Heart & Stroke, are available to purchase now. For more information, click here.