Video
WATCH: McLaren new boy Ricciardo says team 'firing on all cylinders' after shakedown of 2021 car
Daniel Ricciardo and Lando Norris got their first taste of the new Mercedes-powered McLaren MCL35M at a frosty Silverstone yesterday, as the pair completed the car's shakedown as part of a filming day for McLaren.
The shakedown came a day after McLaren became the first team on the grid to launch their 2021 car, with the MCL35M set to be the first McLaren since 2014 to be powered by Mercedes.
READ MORE: 'It's nice to be back in a race car' says Norris as he gets first taste of the MCL35M at Silverstone
And although Norris is entering his third season with McLaren, for Ricciardo, the MCL35M's Silverstone shakedown marked his first day behind the wheel of a McLaren – with the partnership already "firing on all cylinders", according to the Australian.
"I think McLaren started [this season] on the right foot with the fire up – that was a day early," said Ricciardo. "And first day of running on track, everything's been smooth. You can't ask for too much more at this part of the season. Everything's firing on all cylinders for now – we're all good.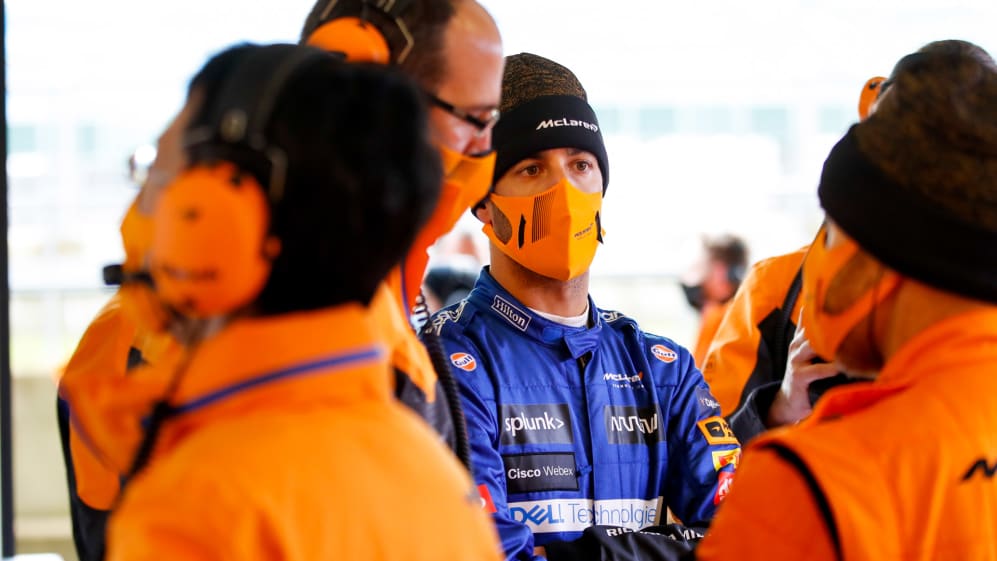 "The target is to get to [the Bahrain Grand Prix on] Sunday afternoon, be on the grid and for there to be no inch of panic," added Ricciardo of the team's goals during the shakedown. "It's really just about feeling comfortable, familiar with all the crew.
RAPID REACTION: Our first tech take on McLaren's 2021 MCL35M
"So we're going through all that, we're going through scenarios that we would face on a race weekend. We don't have the atmosphere around us now, but we can certainly try and replicate it and put a little bit of pressure on ourselves."
Before the Bahrain Grand Prix on March 28, Norris and Ricciardo will undertake pre-season testing, also at the Bahrain International Circuit, where they'll have the chance to properly put the MCL35M through its paces from March 12-14 – while McLaren are set to complete a second filming day at Silverstone later this week as well. Until then, enjoy footage of the pair's first outing in the MCL35M in the video above.