Video
WATCH: Nico Hulkenberg back on track in F1 after last-minute call up to replace Perez
The big news ahead of this weekend's British Grand Prix was Sergio Perez testing positive for Covid-19 on Thursday, meaning he is forced to miss the race.
Racing Point then needed a replacement driver to step in at very short notice, so they turned to Nico Hulkenberg - a man who raced for the team under their Force India guise in 2012, and from 2014 to 2016, and left F1 at the end of last season after Renault decided against renewing his contract.
After having his own coronavirus test outside the Silverstone circuit on Friday morning, Hulkenberg was then spotted running down the paddock to the Racing Point garage with just minutes to go until the first free practice session began at 11am local time.
Just moments later he was strapped in the car and pulled out on to the circuit for his first taste of F1 machinery since the Abu Dhabi Grand Prix last year, as you can see in the video above.
As the session got underway Racing Point boss Otmar Szafnauer explained why he went for Hulkenberg rather than one of the Mercedes reserve drivers, Esteban Gutiérrez or Stoffel Vandoorne, who it is understood the team have access to if needed.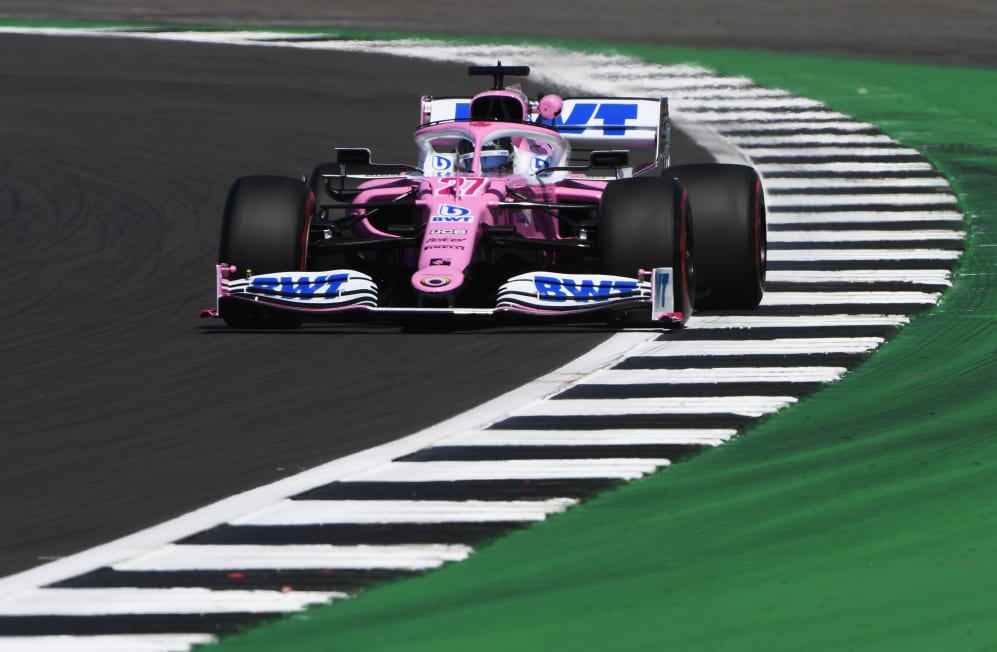 "Stoffel is racing in Germany so he couldn't be here and Nico knows the team a lot more than Esteban does," he said. "In that short period of time that we had between learning Checo couldn't drive and someone driving, we had one day.
"It was key to get someone who understands the team, Nico has been with us a long time, so he knows the engineers, he's been in our simulator before, he knows how we operate, and that's going to be key to getting up to speed.
"It was a lot to do in a little bit of time," he added. "We had the definitive result at 2.20pm yesterday. So from that point on, we had to find a) Hulkenberg, b) get him to agree to do this – which wasn't that difficult. I think he was keen.
READ MORE: Perez 'extremely sad' as he reveals positive Covid-19 test followed visit to injured mother in Mexico
"[We] had to get him to England, go through process of making sure he didn't have the virus, getting a super licence form - and that's not all that easy, you have to go to the contract recognition board, and then a super licence - and on top of that, in parallel, he needs to understand the car a little bit, he needs to understand the steering wheel.
"He did a session this morning for 45 minutes for example. Let's see what he can do."