'We cannot afford to do what we did today' says Leclerc after battling team mate Sainz in Sprint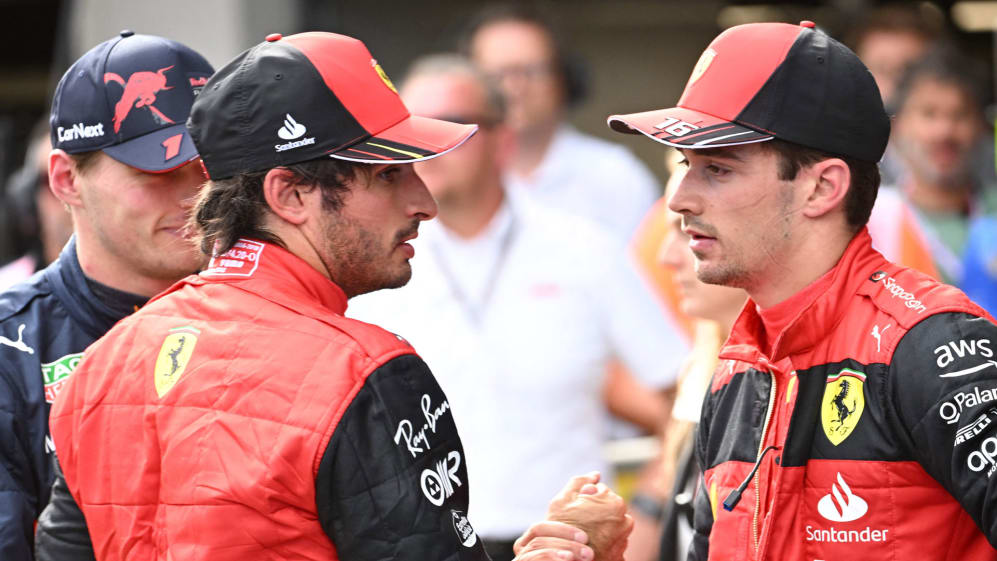 Charles Leclerc and Carlos Sainz agreed that their duel in the Sprint wasn't the decisive factor in their failure to beat Max Verstappen on Saturday in Austria – but the former warned that Ferrari couldn't afford a repeat after the Red Bull driver cruised to victory.
The Scuderia drivers went wheel-to-wheel almost as soon as the lights went out for the Sprint, Sainz almost edging ahead of Leclerc before the Monegasque driver hit back and ended up stretching his legs in P2 – while Verstappen won by 1.6 seconds though Leclerc turned up the pace at the end.
READ MORE: Pole-sitter Verstappen leads battling Ferraris for Sprint victory and P1 grid spot for the Austrian GP
Given the impact the battle with Sainz had on his tyre life, Leclerc said: "I mean, I think tomorrow is going to be a long race and tyre management will be quite a bit more important compared to today so probably tomorrow, we cannot afford to do what we did today, no.
"We lost a little bit of time but again when Max had the gap, he also managed his pace, so we'll never know… but I felt like we were strong towards the end – probably stronger than at the beginning. Whether it [would have been] enough I really don't know."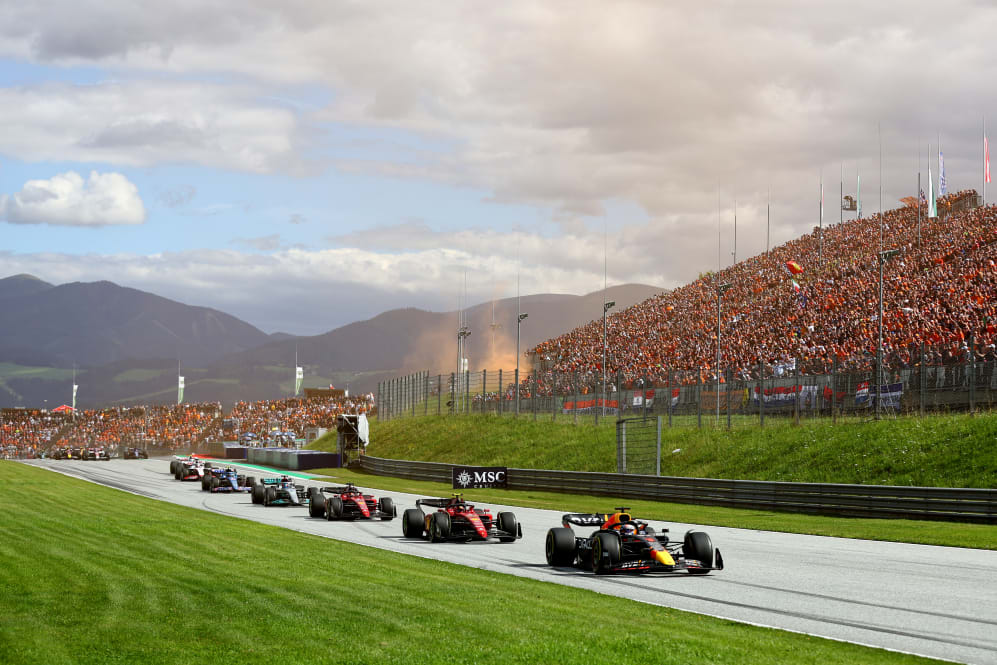 Sainz added that his tyres did end up overheating, compromising their life and performance, in the battle with Leclerc.
"I had a good start, then a couple of fights there at the beginning, first with Max into Turn 3 then with Charles into Turn 3 again a bit later in the race – which was good, it was good fun like it should be, good racing. But then I probably overheated a bit the tyres running behind Charles. I had to back off to recover them and finish the race," he explained.
Ferrari clawed back a few points and now trail Red Bull by 62 points in the constructors' championship as they prepare to chase Verstappen at the start of Sunday's Grand Prix.