'I'd do the same again' – Sainz insists he was right to refuse team request during British GP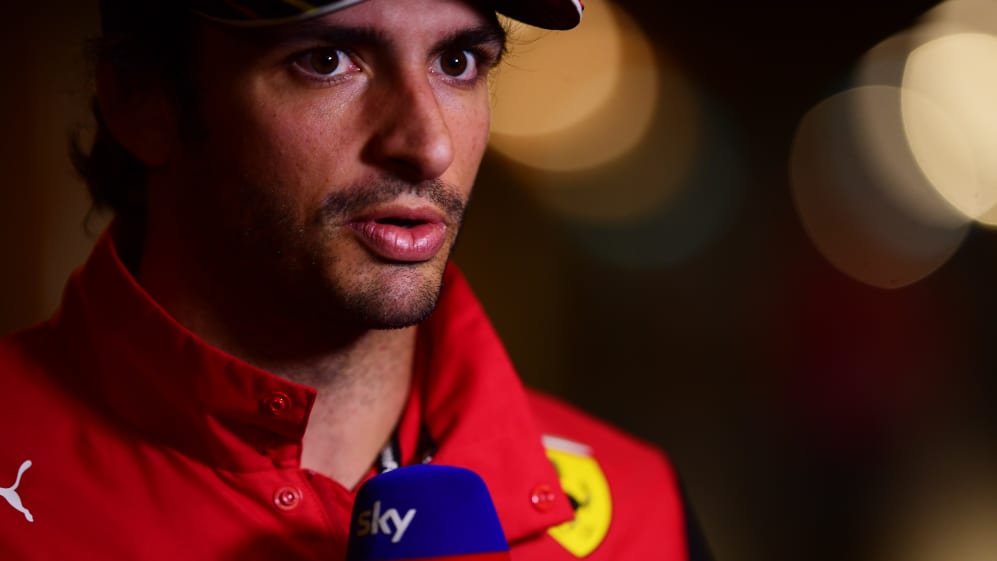 Carlos Sainz insists his decision to argue against a team request during the British Grand Prix was the correct call – and says he would do the same thing again, given that in the end, the result was a victory for himself and Ferrari.
Sainz was running behind team mate Charles Leclerc when a Safety Car was called out with some 13 laps left at Silverstone. Sainz was pitted for new soft tyres while Leclerc was left out. The team then asked Sainz to back the rest of the pack up by 10 car lengths to give Leclerc some clear air, and a chance of defending his position on his old tyres.
PALMER: Were Ferrari right to allow Sainz and Leclerc to fight it out for victory at the British GP?
But Sainz argued against this instruction and ultimately went on to pass Leclerc and win the race – his first Formula 1 victory – while Leclerc slipped down to fourth.
And ahead of this weekend's Austrian Grand Prix the Spaniard said he had no regrets about his actions last week.
"Well Ferrari won, I won, so for sure it was not the wrong decision," he said. "I think at that time, in the car I knew perfectly what I had to do. I knew not to put Charles in a compromised position, but also to give Ferrari a race win – that is what the team cares the most about and I think everything I did was sensible.
"I didn't put Charles under unnecessary risk or pressure while overtaking him, knowing that I was going to overtake him fairly easily on the soft. I won the race for Ferrari and I think it was a good outcome in the end.
READ MORE: Binotto explains why Ferrari didn't pit British Grand Prix leader Leclerc behind the Safety Car
"So yes, I would have done it the same again and I think the team perfectly understood my position – that's why they didn't call again for the 10 car lengths because they knew that what I had argued during the radio comment was totally valid."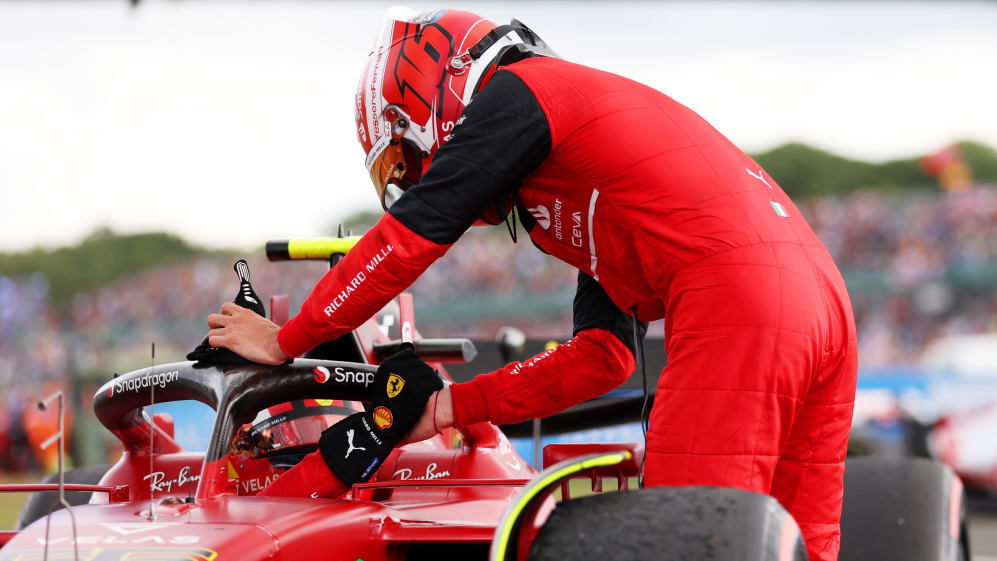 Sainz also said there was no animosity from Leclerc in the post-race team briefing.
"Like always, he behaved like the gentleman that he is and the briefing was normal.
"The way it goes when I have a bad race is [it's] a normal briefing and the way it goes when he has a bad race, it's also a normal briefing. It's one of the strong points that we have as team mates and as drivers, and as a team spirit that we have in Ferrari."
READ MORE: 'It's about time' – Sainz reveals his relief after ending 150-race wait for victory at Silverstone
He added that finally achieving his first Grand Prix win at the 150th time of asking had only made him all the more desperate to repeat the feat.
"If anything, this win has just given me more hunger to try and do it again as soon as possible, and to keep fighting for those wins," he said.