'We could have had P6' says Norris, as track limits time penalty costs him in Austrian Grand Prix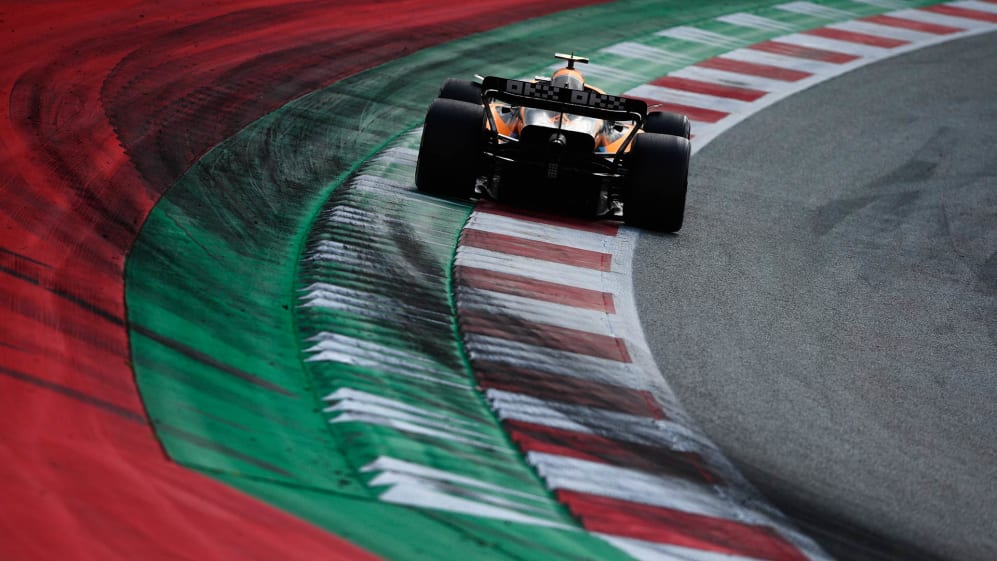 McLaren's Austrian weekend started with disappointment, with both drivers exiting qualifying early on, leaving Lando Norris 15th and Daniel Ricciardo P16 on the grid for Saturday's Sprint. But things certainly improved from there as both drivers made up places in the 23-lap dash and did likewise on Sunday to bring home a double-points finish – although Norris was left to rue a five-second time penalty that cost him a shot at P6.
With Norris and Ricciardo starting the Austrian Grand Prix P10 and P11, the McLaren pair were helped by retirements for Sergio Perez and Carlos Sainz, allowing them to finish P7 and P9 – a turnaround in fortunes that Norris was keen to applaud the team for.
"Big thanks to everyone for working so hard at the track and back home. We made a good recovery from Friday to score some decent points," Norris said after Sunday's hard-fought race. "The pace in the car was reasonable and we got the points that we wanted, so happy in the end."
READ MORE: 'It's the story of my season' – Sainz frustrated as 'easy 1-2' goes up in flames at the Red Bull Ring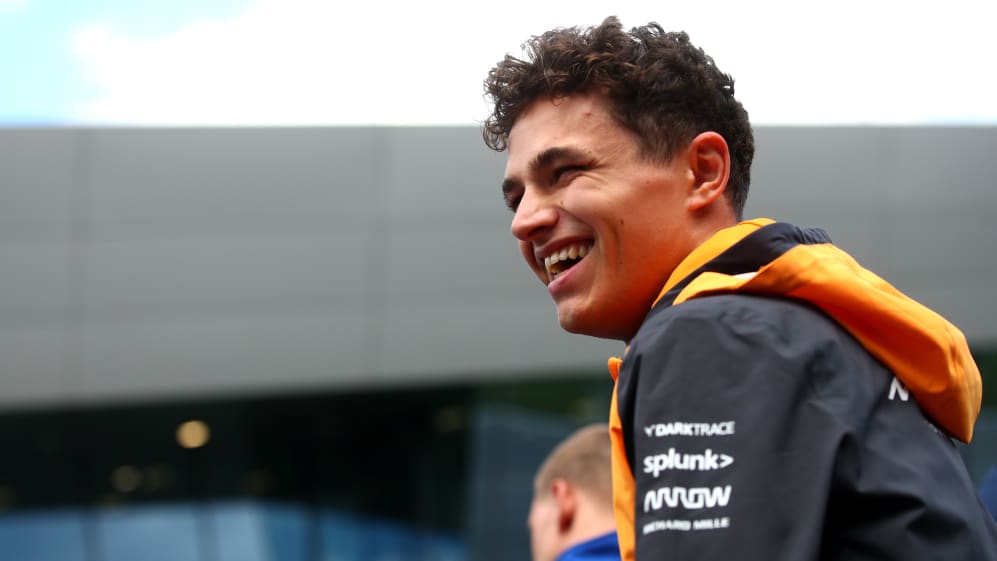 While seventh and ninth was a respectable result – albeit that P7 marked Norris' worst ever result at the Red Bull Ring – it could have been even better had Norris not been handed a five-second time penalty for repeatedly exceeding track limits. That prevented the Englishman from hunting down Mick Schumacher in the Haas for sixth – leaving Norris to reflect on the missed opportunity after the race, having finished 2.907s adrift of the German driver.
"I did two of them [exceeding track limits] very early on, so I was on my final warning for quite a long time. It's a tough track to stay within the lines first of all, especially when you're fighting the car a bit more, when you're pushing to try and get the guys ahead – I have to push to that limit.
"I went over it a few too many times which cost us. We could have had P6 ahead of Schumacher I reckon, or at least had a fight with him I'd say, but [Haas] were quick, they did a good job."
READ MORE: Ocon hails 'perfect weekend' for Alpine after fifth place finish at Austrian GP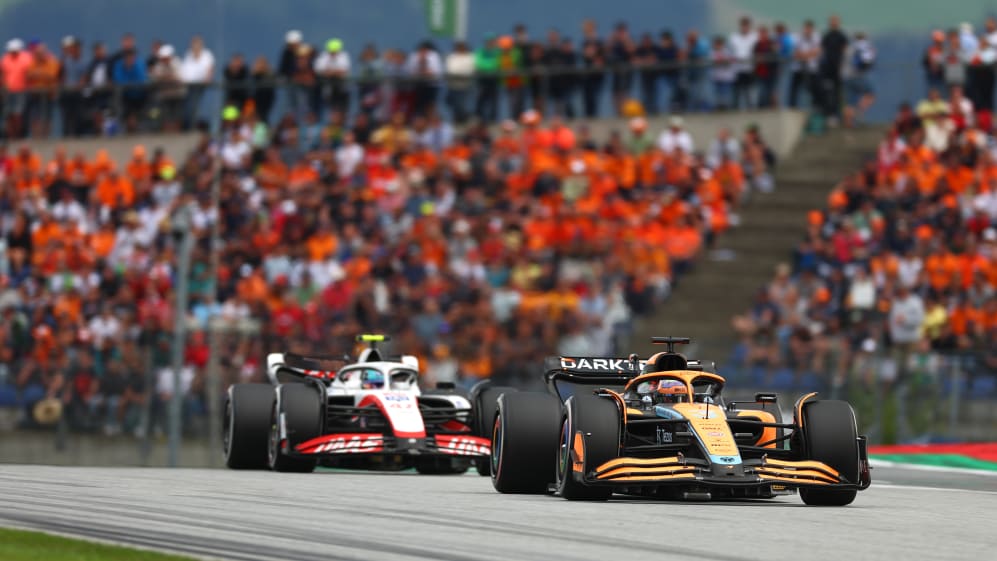 Norris wasn't the only driver handed a time penalty for track limit infringements, with Sebastian Vettel also picking up a similar penalty in the race, while Sergio Perez lost his qualifying slot on Friday for running too wide at Turn 8. Asked why this track in particular was causing so many issues, Norris had an interesting take on the situation.
"You can't see the white line, the cars are higher around the eye level. It's just guessing and I'm not good enough at guessing! It's more about risk-reward in a way; I got a warning for Turn 1 and it was a complete mistake and I lost time so when you look at it that way, I mean I can say it's a bit stupid – I've locked up, hit the exit kerb, lost three or four-tenths," he said.
FACTS AND STATS: Three Verstappen passes take Leclerc to Ferrari's first Austria win since 2003
As for his team mate, Ricciardo was also left frustratedly following a Haas for much of the race – but was still able to take the positives after coming home with his first points since Baku.
"I was struggling with the left-front on the first stint as I'd had a lock-up into Turn 1, and that put us a bit on the back foot," the Australian said. "We then struggled more with the front, particularly front-left, even without the flat-spot, but I think we did well to get what we could today."