Feature
FACTS AND STATS: Three Verstappen passes take Leclerc to Ferrari's first Austria win since 2003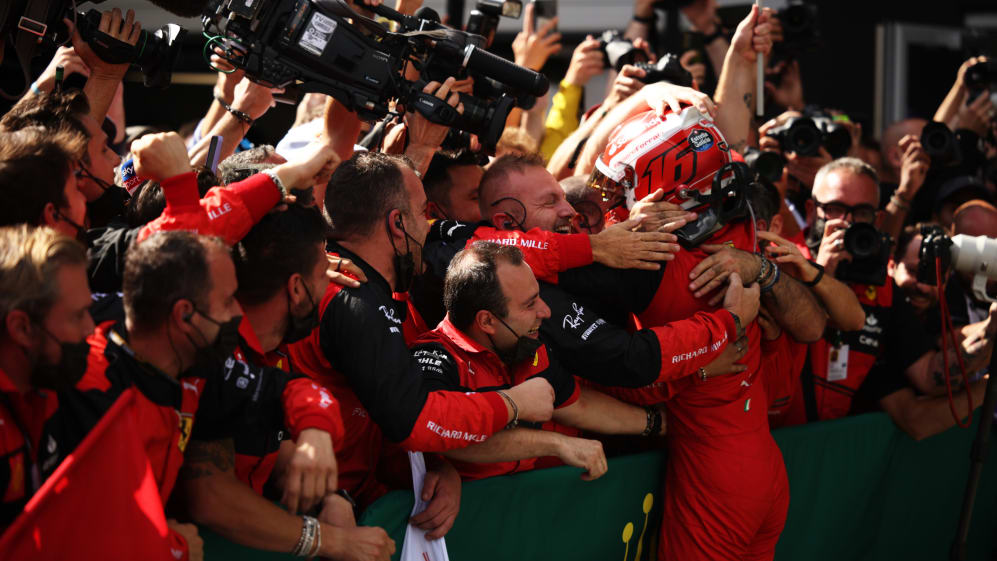 The Red Bull Ring did not prove a happy hunting ground for the home team on Sunday, with Sergio Perez retiring early on and Max Verstappen being soundly beaten by Ferrari's Charles Leclerc. But it didn't stop Verstappen securing a new podium record for his squad, as Ferrari took their first Austrian Grand Prix victory since Michael Schumacher triumphed almost 20 years ago…
• The chequered flag in Austria marked the halfway point in the 2022 Formula 1 season, with 11 races out of 22 complete.
• Leclerc had never previously won an F1 race when starting from below P1.
REPORT: Leclerc shrugs off late reliability scare to overhaul Verstappen for Austrian Grand Prix victory
• Prior to today, Leclerc had four career wins from his 90 previous starts.
• He had not finished on the podium in the last five races.
• Today was Ferrari's first win in Austria since Michael Schumacher's victory in 2003.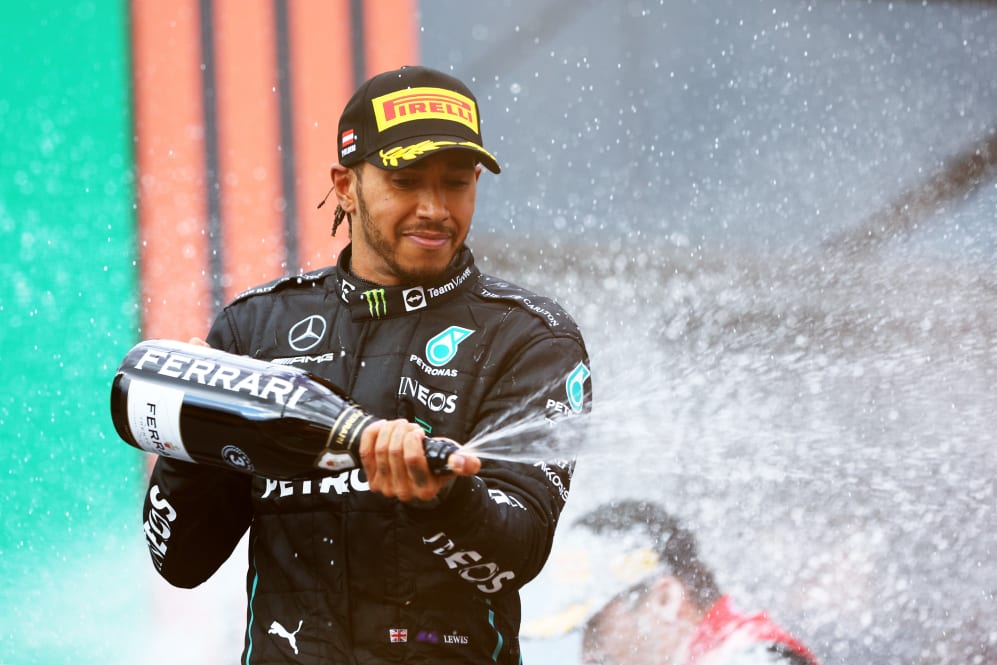 • Leclerc overtook Max Verstappen on track three times in this race.
• Verstappen hadn't previously finished second in a race this year.
• Verstappen's streak of 153 consecutive laps led at the Red Bull Ring ended today (it was the ninth longest streak at any circuit in F1 history).
• Verstappen was on the podium in what was his 129th race start for Red Bull, which ties Mark Webber for the team's record.
• Verstappen's 68th career podium ties him with Rubens Barrichello for eighth in the all-time list.
READ MORE: 'I definitely needed that one' says Leclerc, after taking first win in three months in Austrian Grand Prix
• With P3, Mercedes' Lewis Hamilton took his third consecutive podium in 2022.
• Hamilton is now the only driver to have reached the chequered flag at every race in 2022.
• Hamilton has only finished outside the top five once in 11 visits to the Red Bull Ring.
• With George Russell in P4, Mercedes finish three-four in a race for the fifth time this year (Mercedes haven't finished in the top two at any race).
• Mercedes have now taken seven third-place finishes in 2022.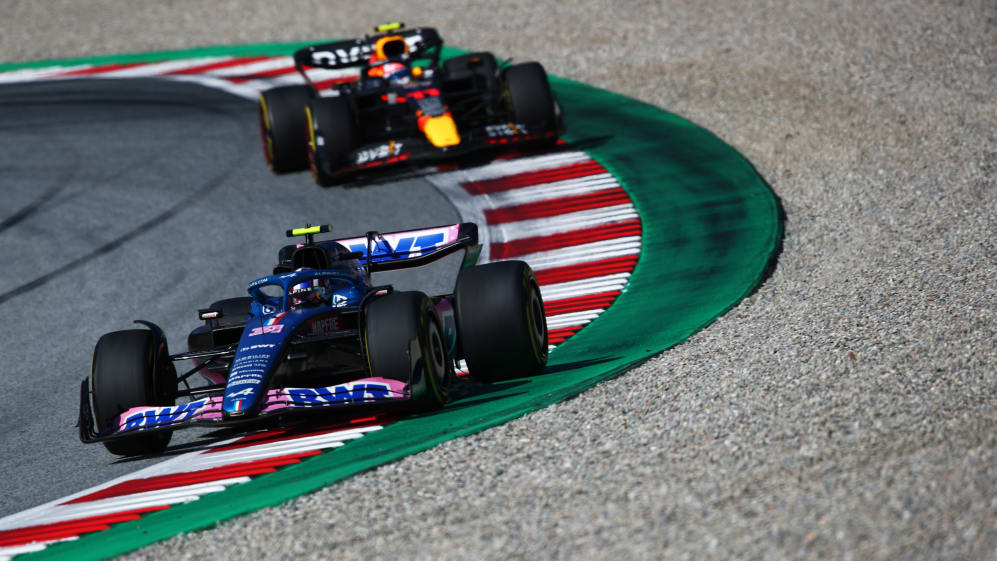 • With Esteban Ocon in P5, Alpine scored consecutive top-five finishes, having not scored any in the first nine races of 2022.
• It was Ocon's 100th Grand Prix, and his 50th start for the Enstone-based team.
• Mick Schumacher's P6 was a career-best finish, and marked the Haas team's third top-six finish at the Red Bull Ring.
DRIVER OF THE DAY: Schumacher's best F1 showing to date gets your vote
• Lando Norris's P7 for McLaren was his lowest-ever finish at the Red Bull Ring in six starts here.
• With Kevin Magnussen in P8, both Haas cars scored in consecutive races for the first time since the final two races of 2018.
• Daniel Ricciardo's P9 for McLaren was only his third points finish in a Grand Prix this year (he also scored in the Imola F1 Sprint).
• Fernando Alonso took P10 for Alpine after starting at the back of the grid, in what was his sixth consecutive points finish in 2022.
• Valtteri Bottas's P11 for Alfa Romeo ended his run of five consecutive podium finishes at the Red Bull Ring.
• Ferrari's Carlos Sainz endured his fourth retirement of 2022.
• Red Bull's Sergio Perez has now retired twice in the last three races. He also lost his 100% classified finishing record at the Red Bull Ring.