'We don't have a good enough car' – McLaren drivers downbeat after point-less Bahrain GP showing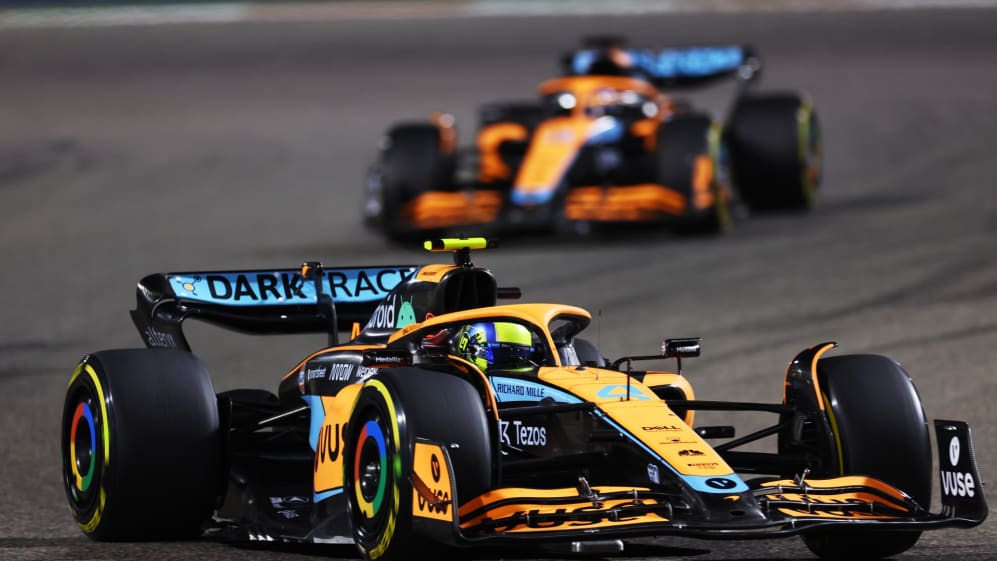 McLaren drivers Daniel Ricciardo and Lando Norris have been left to rue a poor performance at the season opening Bahrain Grand Prix, with Ricciardo admitting the MCL36 currently has "a few more weaknesses than strengths".
Ricciardo and Norris finished 14th and 15th respectively at the Bahrain International Circuit and the Australian – who returned to the track after missing the Official Pre-Season Test due to Covid-19 – was glad to have driven a full Grand Prix, even if he admitted that McLaren still had a lot of work to do.
"I'm glad we got the race distance in, especially for me it's really the first race distance I've done all year," said Ricciardo.
READ MORE: What the teams said – Race day in Bahrain
"I tried every compound as well during the race, so yeah, some interesting things to feel. Also, some places where I felt the car was good. But overall, I think we have a few more weaknesses than strengths."
Ricciardo – now in his second season with McLaren – said that the British outfit are a "long way" away from the podium and explained the challenges that were stopping the team from getting there.
"I think were certainly not the strongest at the moment it seems," said Ricciardo. "I also feel like maybe there is a few things that we as a team could look into, like drag efficiency.
"I felt difficulties in overtaking in some places. We definitely lacked a little bit of… straight line speed which probably didn't help, but that could also be drag and other things – I just don't want to point to power at the moment, it's not just one thing."
Ricciardo's team mate Lando Norris added that McLaren have a "lot of work" to do as he looked ahead to this weekend's Saudi Arabian Grand Prix, the second round of the 2022 season.
READ MORE: 6 Winners and 5 Losers of the 2022 Bahrain Grand Prix – Who shone under the lights in Sakhir?
"We just don't really have a good enough car at the minute to do better," said Norris. "We have a lot of work, quite simply, between us here at the track but also everyone back at MTC, who will be working hard as possible for next week, to try and bring some improvements, and figure out the car a little bit more, see if there is anything we are missing or we've gone away from or whatever.
"We'll just try to start afresh, but also try to learn as many things as we can from this weekend."