'We don't really understand it' says Russell after heading FP2 for Mercedes in Miami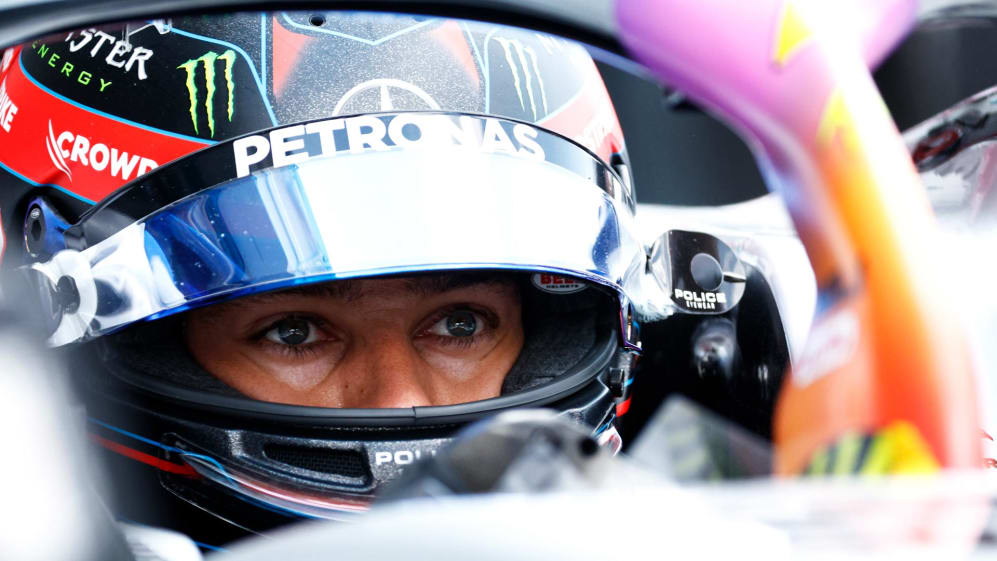 Mercedes ended Friday on top thanks to George Russell's surprise fastest time in FP2. But both Russell and team mate Lewis Hamilton played down the effects of the Silver Arrows' extensive upgrade package for the Miami Grand Prix.
Russell finished second in FP1 behind Charles Leclerc, then backed that up with P1 in the following session – ahead of Leclerc – in a show of pace that got the paddock looking even closer at Mercedes' upgrades for the weekend. Those upgrades include a new rear wing, front wing and beam wing.
Yet, the FP2 leader gave a pragmatic assessment of his team's updates. He said: "We don't really understand it to be honest, why we sort of hit the ground running.
READ MORE: Verstappen laments 'extremely painful' start to Miami GP weekend as Red Bull endure rocky Friday
"We always knew ahead of this weekend that the conditions should suit us better, because we've been struggling a lot with tyre warm-up, even in Bahrain when the track was really rough, but this is the first real hot race of the season, so for sure that's played a big factor… but it's only Friday, not getting too carried away.
"I'm not too sure [about the upgrades' effect] to be honest because when I got out of FP1, I was straight into the stewards' office because of the pit lane incident with [Esteban] Ocon and then straight into FP2, I was just working with my engineers to maximise my set-up and leaving it to the boffins to work out if this was the direction to go. But I think it's definitely been a really productive day for us and probably the most productive Friday we've had."
Russell added that porpoising – a problem that Mercedes have cited as one of their most pressing in 2022 – is still an issue for him in Miami.
"We know that it will always be there but maybe it is working at a lower range compared to where we were previously," he added.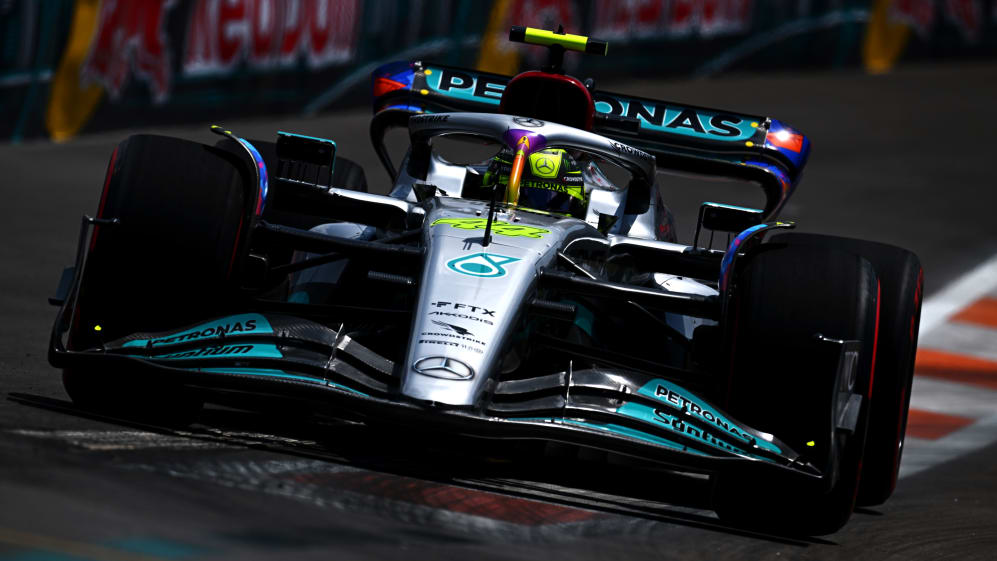 Hamilton further played down the potency of his team's upgrades, and maintained that the team had made only slight strides towards the top despite their Friday showing.
"It feels similar to me. I think we seem to be quicker here and [the engineers] were explaining to us that we definitely have improved in some way – I'm not sure where that is – but we still have the bouncing... we haven't cured it. Just bit by bit we're improving the car."
MUST-SEE: Go onboard with Charles Leclerc for his fastest lap in FP1 at the Miami International Autodrome
But there were positives to take away from Friday for the seven-time champion, who finished eighth then fourth in the respective practice sessions at the Miami International Autodrome.
"There are definitely positive elements to take from today. I mean, I'm still struggling with the car, [but] George looked great out there. We're trying a lot of different things and yes, we'll converge and hopefully improve."
Watch the Miami GP Live on F1 TV Pro with exclusive onboard cameras, pre-race show and technical shows. Stream live ad free on your favourite device with F1 TV Pro. Subscribe now (only available in selected countries)