'We go racing responsibly' – Ford insist money pot isn't 'bottomless' ahead of Red Bull engine tie-up
Ford have made clear that their return to F1 will be carried out in a "responsible way" following confirmation of the American manufacturer's headline-grabbing technical partnership with Red Bull for 2026 and beyond.
Last week, it was announced that Ford and Red Bull will team up to create a next-gen power unit for F1's future engine regulations, with both the Milton Keynes team and sister outfit AlphaTauri to run the product from 2026 until at least 2030.
READ MORE: Ford explain the key factors behind their F1 return with Red Bull
Ending an almost 20-year absence from the F1 grid, it means Ford will add another championship to their wide-ranging motorsport portfolio, which includes the World Rally Championship, NASCAR, Australian Supercars and more.
Fielding questions from the media after the tie-up went public, Mark Rushbrook, Global Director of Ford Performance Motorsports, was keen to emphasise the company's "strategic" approach to all of their projects.
Asked if Ford's return to F1 means they have a 'bottomless pit' in terms of their motorsport resources, Rushbrook said: "Definitely not bottomless, I can attest to that. We do go racing in a responsible way, I believe, in all the different series that we go.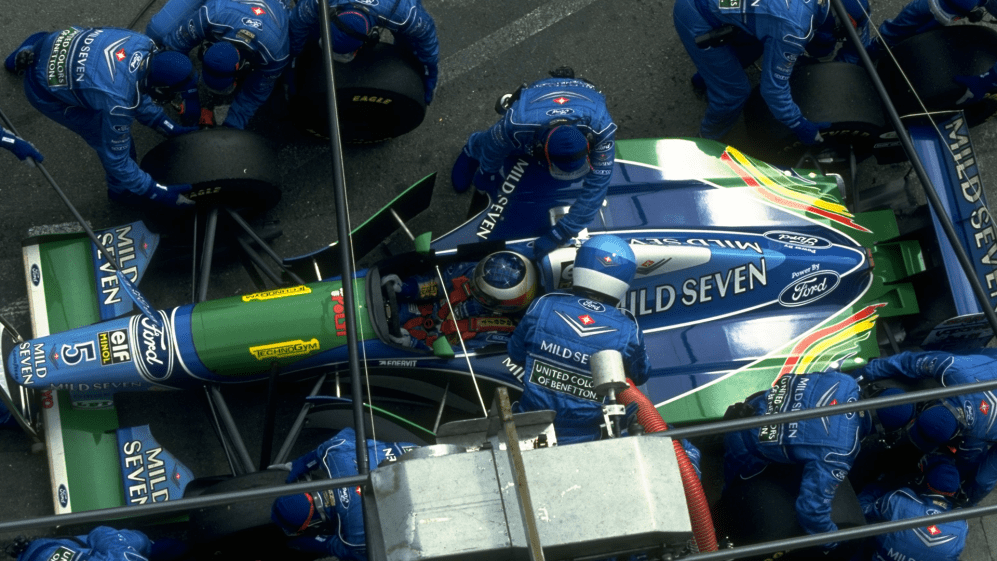 "We don't have an unlimited budget, as much as racing sometimes wants you to go that way. We go in strategically with the right partners to win races, but also with a responsible budget."
Alongside the potential for two-way technology transfer, Rushbrook added that a clear advantage of the arrangement with Red Bull – and F1 slotting back into Ford's motorsport programme – will come on the marketing side.
GREATEST HITS: Ford's best moments in F1 as they get set for a comeback with Red Bull
"I think this, as an overlay or additional programme, is very special in terms of what the opportunity is and what the real benefit is to the marketing team from our company, to be able to leverage motorsports in a way that we haven't for a long time," he stated.
Based around the current turbocharged 1.6-litre power unit, F1's 2026 engines will feature increased electrical power and 100% sustainable fuels, while also improving safety and lowering costs for manufacturers.
Red Bull will continue to compete with Honda power units through 2025 and the end of the current engine cycle, as part of a recently-extended support deal, before their new partnership with Ford formally comes into play.