We haven't seen the full potential of Mercedes or Red Bull yet, says Wolff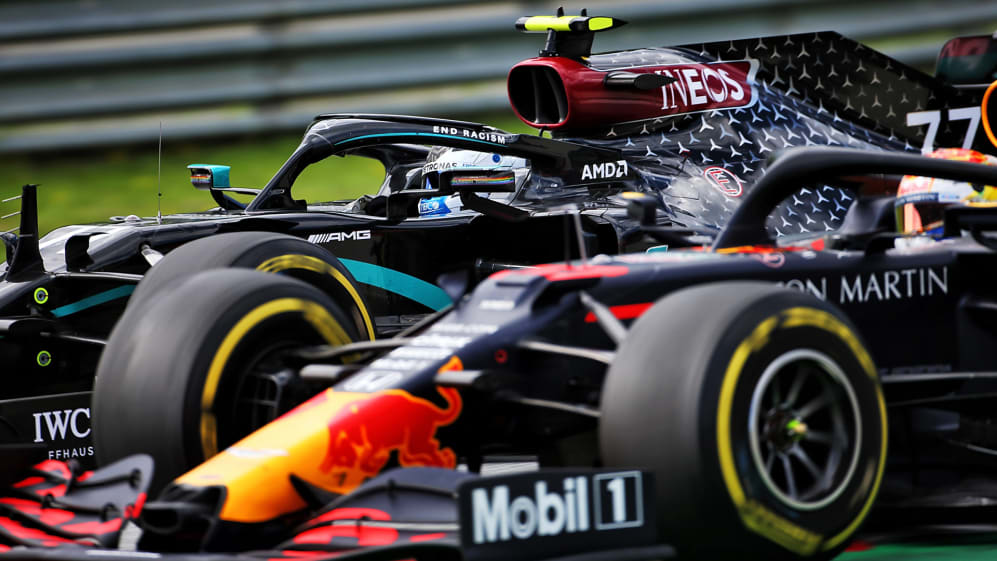 Mercedes made it two from two in 2020 as Lewis Hamilton clinched victory at the Red Bull Ring for the Styrian Grand Prix, a week after his team mate Valtteri Bottas achieved the feat at the same venue. It is an impressive start from the reigning world champions, but boss Toto Wolff reckons there's plenty more to come from them – and rivals Red Bull.
Red Bull have emerged as Mercedes' strongest threat in the opening two races, Verstappen going toe-to-toe with Hamilton for pole in soaking wet conditions on Saturday before the Mercedes driver pulled out an electric lap. In the race, Verstappen kept pace in the opening stint, but couldn't get close enough to genuinely threaten.
READ MORE: Red Bull 'just too slow' to stop Mercedes in Austria, says Verstappen
Meanwhile, Mercedes admitted Hamilton was managing his pace at the front, given they were comfortable with their performance and they were keen not too push the limits too hard after they struggled with gearbox issues from the kerbs at the previous race at the same track. Red Bull hit back from a double non-points finish in round one, to finish third and fourth with Verstappen and Albon respectively.
"Lewis managed the gap," said Wolff. "There was probably more in there, but it is always a bit easier to lead than to follow in the dirty air. We saw Max commenting on how difficult it was to follow. Lewis had the same to say when lapping cars.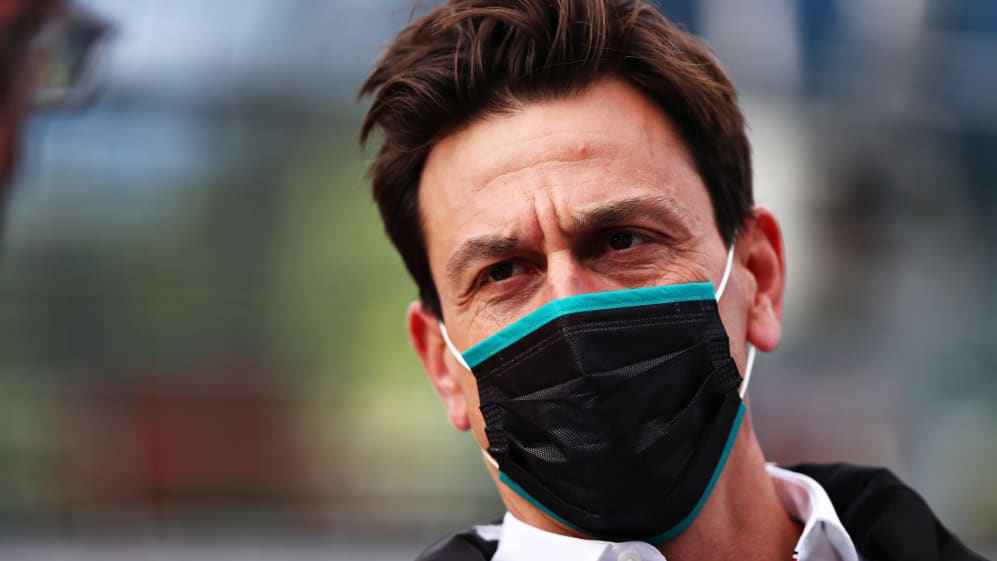 "Therefore, we may have seen everything from Max following, but maybe leading, we haven't seen the full potential of the Red Bull and we haven't seen the full potential of the Mercedes either."
It was an all-round impressive reaction from Mercedes, after they encountered gearbox problems in the first race, to the extent it was "critical" both drivers avoided the kerbs, and another example of how the team continue to find the motivation to push the boundaries despite the unbeaten success in terms of championships stretching back to 2014.
READ MORE: How one key Red Bull-Honda deficit blunted Verstappen's challenge to Mercedes
"I don't want to bore you with repeating the mindset that we have just mentioned, we're always sceptical about our own performance, we just always think it's not good enough," said Wolff.
"We're almost like hunting ourselves down and that is the mindset of this team, never to be satisfied with a result. When you are listening in the debrief on Monday morning after winning a race, you would think this is a team that has lost out badly. It's just a culture we have developed over the last years that we never blame a person, we always blame the problem.
"Last weekend was another proof. We won the race with Valtteri, we didn't finish in a satisfactory position with Lewis, we were worried to DNF with both cars and then the next weekend we came back very strong, reliability woes solved and a very competitive car and a very competitive driver line up.
"We just want to take session by session, weekend by weekend, learning from the bad days and collecting the points on good day."
Mercedes lead the constructors' standings with 80 points, 41 clear of McLaren in second, with Red Bull in third, 12 points further back.
MONDAY MORNING DEBRIEF: How one key Red Bull-Honda deficit blunted Verstappen's challenge to Mercedes