'We just try to build the fastest car' – Horner hits back at suggestions RB19 is tailored to Verstappen over Perez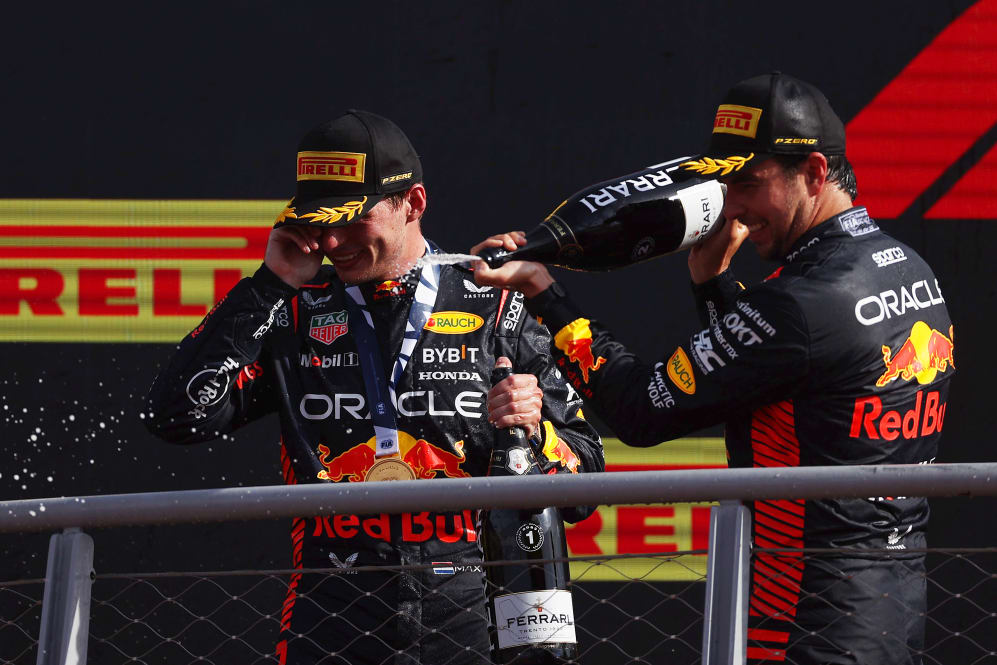 Christian Horner has dismissed suggestions that Red Bull have favoured Max Verstappen over Sergio Perez by building the RB19 car around the Dutch driver's skillset, saying the two-time world champions adaptability is what sets him apart.
Following qualifying at the Dutch Grand Prix last month where Verstappen, on pole, beat Perez, in seventh, by 1.313s, Mercedes Team Principal Wolff made comments saying he could not "comprehend" the gap between the pair, calling it "odd" and "bizarre".
READ MORE: Horner says it's 'inevitable' Red Bull dominance will come to an end as he heaps praise on Verstappen's record-breaking run
Wolff also said: "We've seen that Max has destroyed every single team mate that was with him. Whether it's his ability to create a car around himself that's just very tricky to control but fast if you can, and that makes those gaps."
But speaking ahead of last weekend's Italian GP – where Verstappen achieved a record 10 consecutive wins – Horner responded to Wolff's comments, saying: "It shows a total lack of understanding of how a race car and team develop, if Toto thinks that we're developing a car around a single driver.
"You develop a car to be as quick as you can, and sometimes quick cars are difficult cars. That's what's historically been the case. And I think that drivers adapt.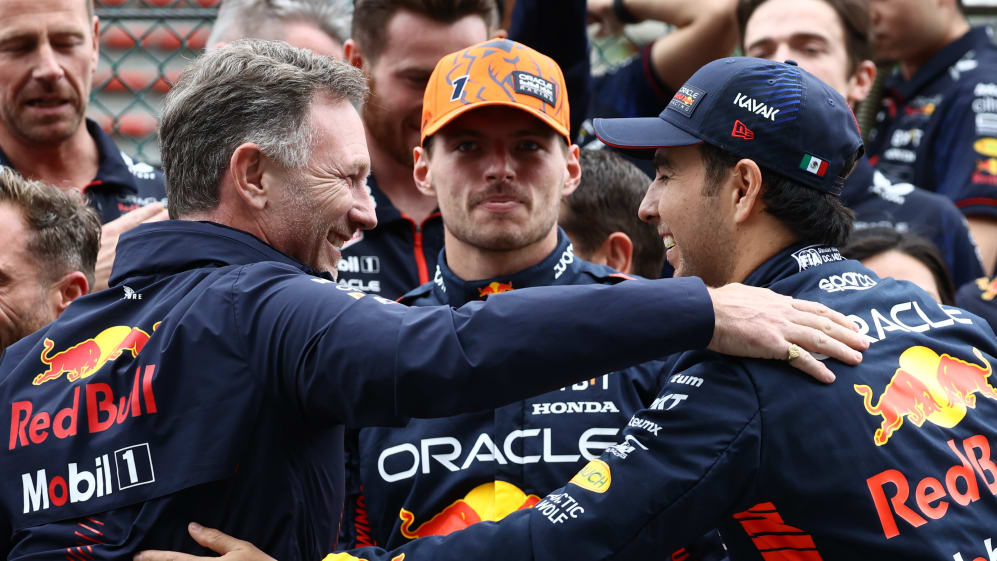 "The good drivers that you see in wet conditions, mixed conditions, varied conditions, the elite [drivers], they adapt quickly. And I think that's one of his key skillsets is his ability to adapt to the feeling and the grip levels that a car gives him.
"But there's certainly no direction to say 'oh, we tailor something to suit one specific driver'. We're just trying to design and build the fastest car that we can... Our tools, our simulation and our wind tunnel provide us with that direction."
TECH TUESDAY: Is this the small design detail behind Red Bull's massive advantage in 2023?
Verstappen now holds a 145-point gap over Perez in the drivers' championship, and is closing in on a third consecutive title. And Horner gave his verdict on where he believes Verstappen ranks amongst the all-time greats of the sport.
"Well, I never worked with [Juan Manuel] Fangio or Jackie Stewart... but what Max Verstappen is achieving is quite phenomenal," said Horner.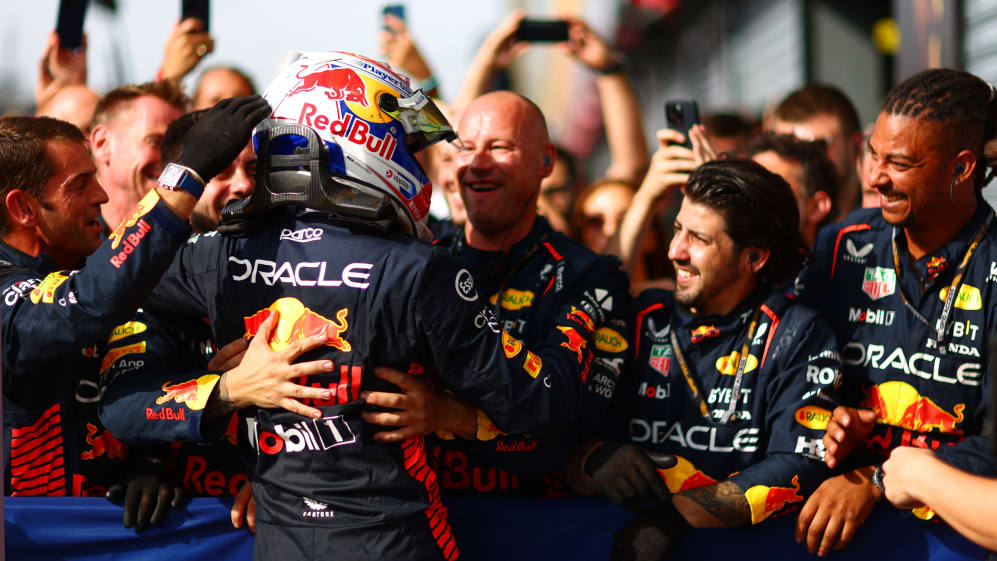 POWER RANKINGS: Two drivers are tied at the top as the scores come in from the Italian Grand Prix
"He is an exceptional talent. What he's managed to do in the last few years has been quite remarkable and with the number of victories he has, the records that he's been breaking, if he wins, hopefully, and defends his driver's title this year, then he joins some very illustrious names in the sport.
"It's always difficult to compare generations, but you have to start to include him in the bracket of some of the greatest that this sport has seen."