'We knew we had to keep our edge' - Lack of complacency key to Mercedes' seventh title, says Allison
Mercedes established a new record in Formula 1 in 2020 for the most consecutive constructors' titles ever taken, having claimed their seventh at the Emilia Romagna Grand Prix. And according to the team's Technical Director James Allison, a lack of resting on their laurels has been the key ingredient to Mercedes' continual raising of the bar in the sport.
Having matched Ferrari's six straight constructors' championships – earned by the Scuderia from 1999-2005 – last year, Lewis Hamilton and Valtteri Bottas' one-two finish at Imola saw Mercedes set a new record with seven titles won since 2014. And Allison said that learning from the mistakes of other F1 dynasties in the past had allowed Mercedes to go on their record-breaking run.
OPINION: Mercedes have earned the right to call themselves F1 greats
"After a number of years of success, what has typically broken a sort of golden run has been not the competitors coming up, but the team itself losing its edge," said Allison, speaking on F1 TV's Tech Talk show, "stopping realising the sort of things that made them good in the past and maybe just falling victim to being a little bit complacent.
"That is something that we've been incredibly conscious of here, the risk of that, and we've tried to bend over backwards to counter that risk, and indeed to seek excitement from the beginning of each season, and to try and pump ourselves up to attack it with renewed vigour each year."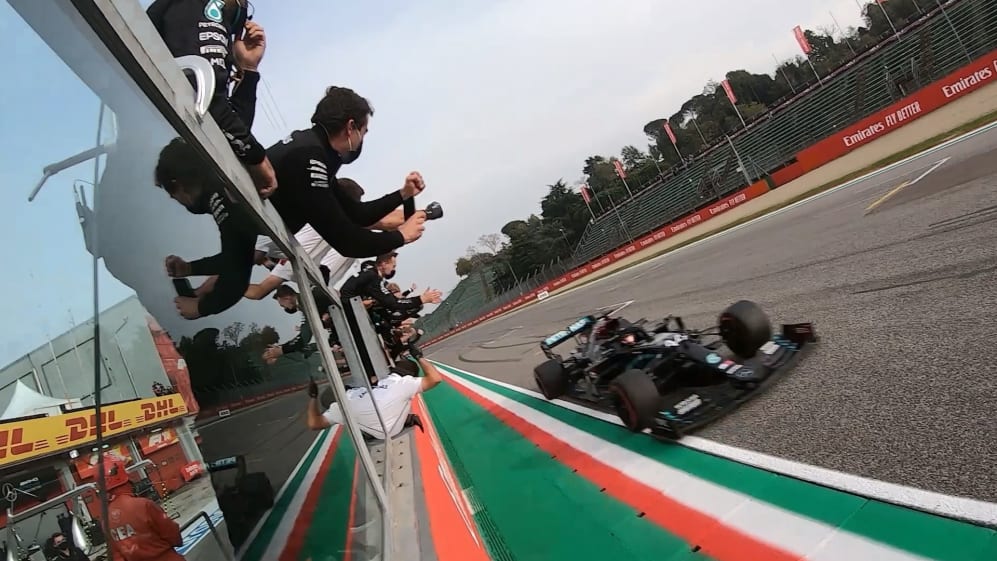 Allison said that that approach had been evidenced by the team's 2020 W11 challenger, which featured several significant changes over the previous W10, despite that car having won 15 out of 21 races last year.
"We faced a choice with where to go with the 2020 car," said Allison. "We had a good 2019… we did well and the regs weren't very different, so why not keep chugging along in the same fashion for 2020?
"But we chose not to do that; we chose to take some different directions with the car, specifically on the front brake drums, on the bodywork around the air intakes and on the rear suspension, all of which were quite significant departures from previous, and all of which bought us the fertile ground on which to build the subsequent development of the car, which has been strong."
READ MORE: Winning constructors' title 'almost more exciting' than drivers', says Hamilton
Hamilton's Imola win was Mercedes' 11th victory in the 13 Grands Prix run so far in 2020. And asked to choose one area where he felt Mercedes had made a step-change in performance this season, Allison singled out the work done by Mercedes' High Performance Powertrains team at Brixworth.
"I would probably make particular note of the huge – and I mean massive – push made by HPP for the PU [power unit] that we've had this year," said Allison.
"They had a pretty rough time of it watching races in the season previous and being told that the Mercedes was no longer the pick of the litter. And I think that has really spurred them on to finding performance from the PU in every nook and cranny, despite the fact that these regulations have been broadly stable since 2014, and the fuel flow fixed in all that time.
"So I think a really decent step from them."
Watch the full interview with James Allison and look out for future episodes of Tech Talk at F1TV.com.