Feature
OPINION: Mercedes have earned the right to call themselves F1 greats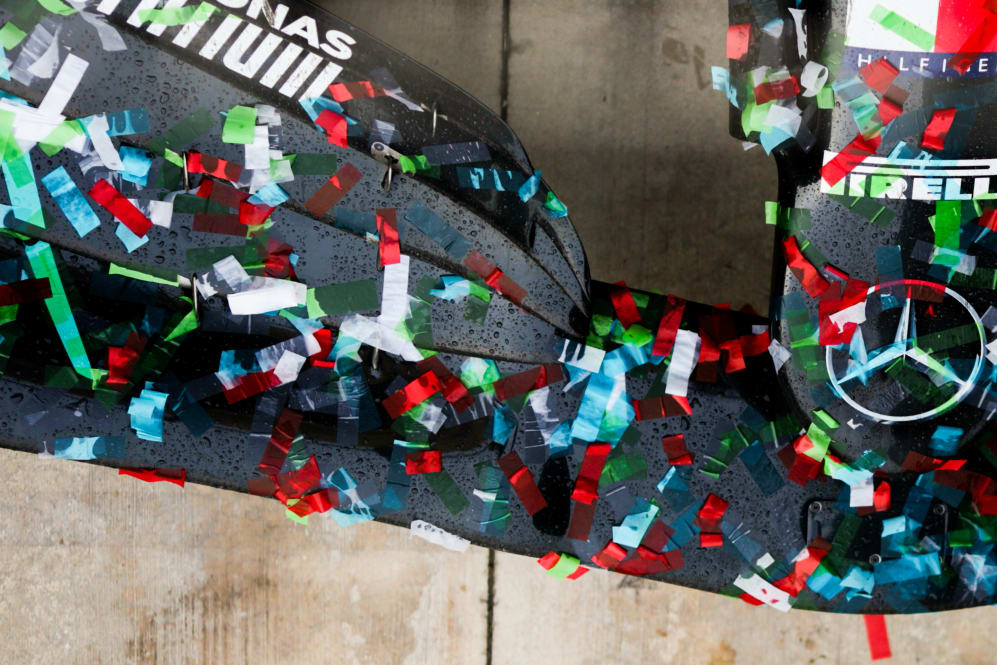 Mercedes scaled new heights in 2020, as they wrapped up their seventh consecutive constructors' title – a feat never accomplished by a team in Formula 1 before. And after claiming the championship at the Emilia Romagna Grand Prix, Hall of Fame journalist David Tremayne looks at why Mercedes are now sure to go down in history as one of the great F1 constructors.
Here's an interesting little F1 factoid. Of around 130 teams which have made their own cars (give or take a couple depending how you define them), only 15 have ever won the F1 World Championship for Constructors.
READ MORE: Winning constructors' title 'almost more exciting' than drivers', says Hamilton
It was introduced in 1958, eight years after the F1 World Championship for Drivers had been inaugurated, and that first one was won by Tony Vandervell's British Vanwall team.
Of those 15, only nine had won more than once and, by coincidence, each of them have the distinction of winning back-to-back titles at some stage: Cooper in 1959/60 as engines moved rearwards; Brabham in the first two years of the 3-litre formula in 1966/67; Lotus with the beautiful 72 in 1972/73; Ferrari in the Lauda era of 1975/76; Williams in the Alan Jones years of 1980/81; Ferrari again in the turbo era of 1982/83; McLaren with the TAG Porsche dominance of 1984/85; Williams again with Honda power in 1986/87; McLaren with Honda in 1988/89; Williams with Renault in 1992/93; and again with the Regie in 1996/97; Renault with Fernando Alonso in 2005/06; Ferrari in the post-Schumacher era of 2007/08; Red Bull with Sebastian Vettel in 2010/11; and Mercedes with Lewis Hamilton in 2014/15.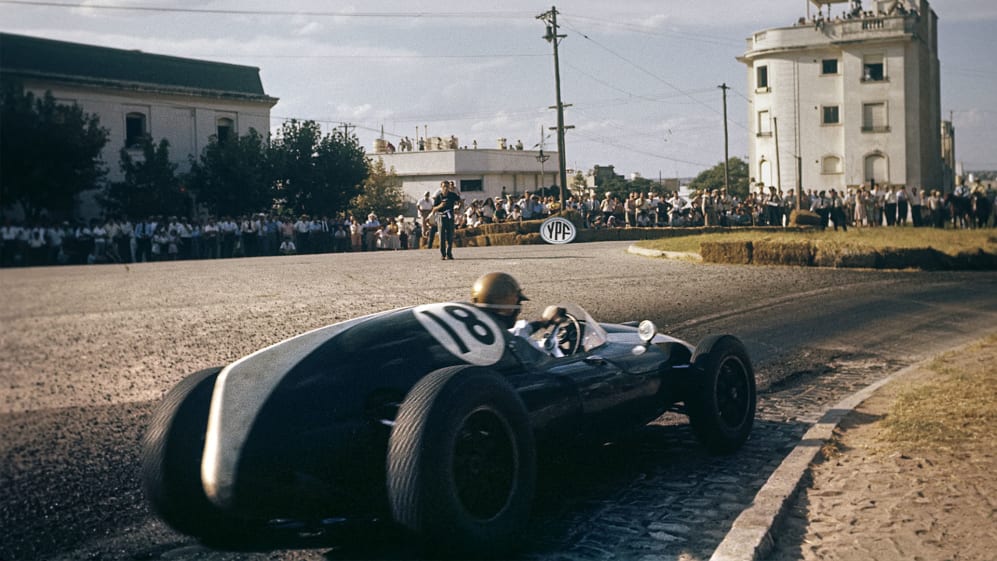 Actually, Ferrari won three in a row between 1975-77; Williams ditto in 1992-94; while McLaren did four on the bounce in 1988-91, as did Red Bull with two further years of success in the Vettel era. Ferrari did even better in the Schumacher years, winning six on the trot between 1999 and 2004, a feat unmatched until Mercedes went on their spree from 2014 to 2019.
But Sunday evening was a time for even more champagne and bonhomie to flow chez Mercedes in the Imola paddock. The latest dominant one-two success for Hamilton and Valtteri Bottas put the team in the unique position of winning a seventh consecutive crown.
READ MORE: Wolff says he has successor in mind after 'blood, sweat and tears' of seventh title
Of course, Mercedes have been winning Grands Prix for a very long time, starting in the pre- and post-World War One years, then again in the 1930s. They entered F1 in 1954 with their innovative W196 2.5-litre cars and dominated from their first appearance. Juan Manuel Fangio won that year's Driver's World Championship, albeit also driving a Maserati before the Mercedes was ready, and again in 1955 when Stirling Moss was his team mate. Yet that domination amounted to winning four of the eight Grands Prix in 1954, and five out of six in 1955.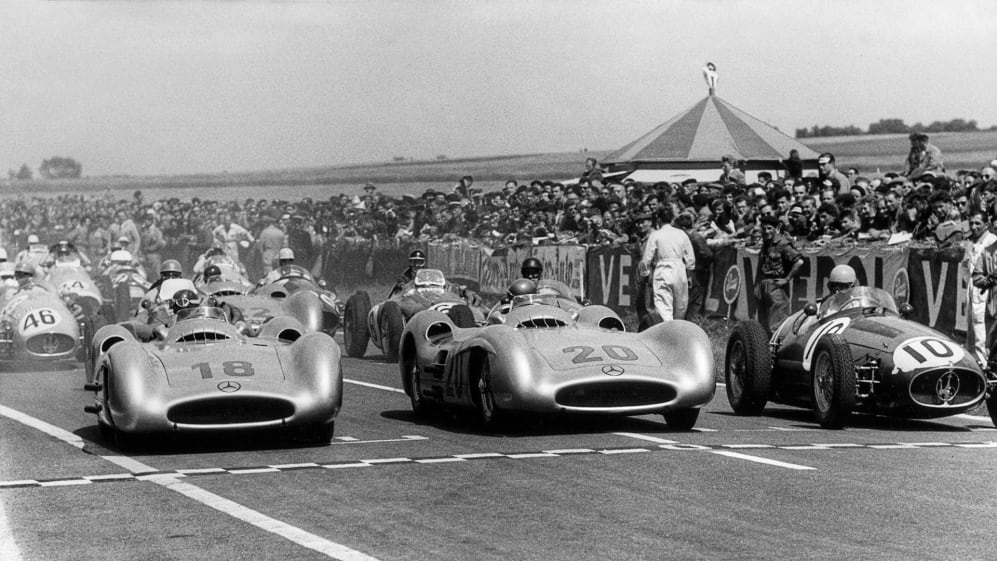 Their engines won many races after their return with Sauber in 1993, but only one in 2012, after they had returned as a pukka team rather than engine supplier in 2010 after buying Brawn GP, and three more in 2013 when Lewis Hamilton joined Nico Rosberg and a former Austrian Formula Ford racer called Torger 'Toto' Wolff came in as executive director.
But since the inauguration of the turbo-hybrid era in 2014, Mercedes' domination has gone into reheat: they won 16 of the 19 races that year, followed by 16/19, 19/21, 12/20, 11/21 and 15/21 in successive seasons. That's 93 victories. This year they have won another 11 in the 13 races held so far and cannot be beaten.
What's the secret to Mercedes' current success?
From the outset, Mercedes simply made a better power unit, an incredible jewel created by Briton Andy Cowell and his team in Brixworth. It wasn't just more powerful, but integrated its energy harvesting units better. It also broke new ground by achieving more than 50% thermal efficiency.
But it wasn't just that, brilliant though it remains. Mercedes haven't won these seven consecutive constructors' titles on sheer grunt.
WATCH: Where Mercedes seventh title sits in the context of history
Wolff's leadership is clear and inclusive and he encourages constructive criticism while demonstrating a unique knack of harmonising strong engineering egos so that super-clever engineers such as James Allison, Ross Brawn, Aldo Costa, Geoff Willis and Paddy Lowe have been able to move forward together without the internal polemics that have historically so often torn Ferrari apart. Each individual has their own room to breathe, innovate, contribute, flourish – and inspire.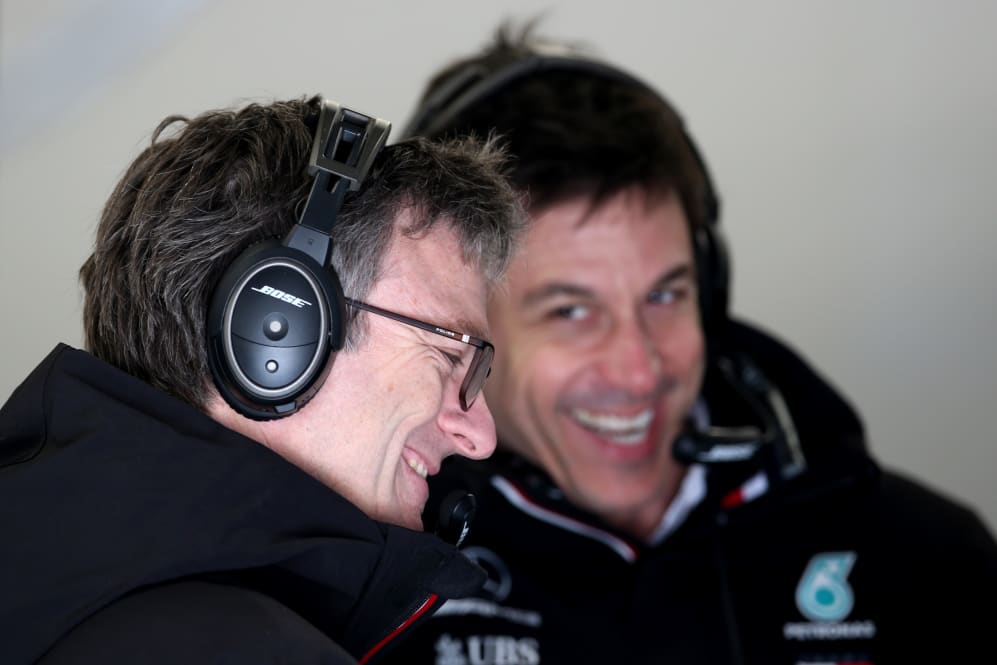 READ MORE: The culture behind Mercedes' greatness
And they generally know exactly what they are doing, and therein lies another reason for their success. Others teams have ebbed and flowed, but Mercedes have a fundamental and consistent grasp of the engineering realities of fast F1 cars. And on the odd occasions when they have stumbled technically, they have calmly and analytically pinpointed the problem and corrected it with bewildering speed.
Last year, when they ran their W10 for the first time in testing in Barcelona, they knew something wasn't right. By the second test they were ready with a fresh aerodynamic direction and went on to dominate another season.
"When we started," Wolff revealed on Sunday evening at Imola, "you would have had to be mad ever to think of a target of seven championships. At the start of 2014 we told the senior leadership at Mercedes that we had put a target on the wall to win a World Championship for Drivers and a World Championship for Constructors. But Aldo Costa said that wasn't ambitious enough, we should aim for multiples. We said that would be unrealistic, but thank God we did, because it reminds us always to keep pushing."
READ MORE: Imola race winner Hamilton says he wants to stay in F1 but there's 'no guarantee'
He spoke, too, of the importance of camaraderie, and how he once asked Alain Prost whether he and Ayrton Senna were always transparent with each other during their time at McLaren, the way that he and Hamilton are. The latter is another cornerstone of Mercedes' success. And Prost said that sometimes the drivers didn't know if they had the support of the team because there were always politics.
Of course, there has been plenty of blood, sweat, tears and frustration behind closed doors in Brackley. "But we never play politics inside the team," Wolff insists. "Empowering people is most important to us. Ours is a fun place, but also a pushy place. We save the politics to play outside…"
READ MORE: A Hamilton-Verstappen super team at Mercedes? Toto Wolff has his say on the likelihood...
Change is coming, with budget caps and with the world's longer-term reaction to the disaster of Covid-19, there will be less money for investment in many things, motorsport among them. But it is still very good business for Mercedes, be assured of that.
There are questions now about Wolff's future (and Lewis') but they will evolve. And they will go on winning, whomever might take over Toto's current role, so long as that successor is savvy enough to take on board the outstanding protocols the Austrian has created within a team that deserves to be regarded as one of the greatest ever to race in F1.